Toy Story 4: Watch the new trailer
12 November 2018, 13:22 | Updated: 20 March 2019, 12:24
Disney Pixar have released the trailer for the next instalment of Toy Story due to be released in summer 2019.
Toy Story 4 is coming! Bringing back Buzz, Woody, Jessie, Mr Potato Head and the rest of the gang from Andy's bedroom.
Disney Pixar have released a teaser trailer for the fourth instalment of the Toy Story series.
The clip, shared by Disney on their Twitter page, shows the familiar toys flying through the air in slow motion to the Joni Mitchell song Both Sides Now.
But eagle eyed fans may have spotted a new character in the clip...a plastic fork and we can reveal he is named Forkie.
Read more: Toy Story's Pizza Planet is becoming a REAL restaurant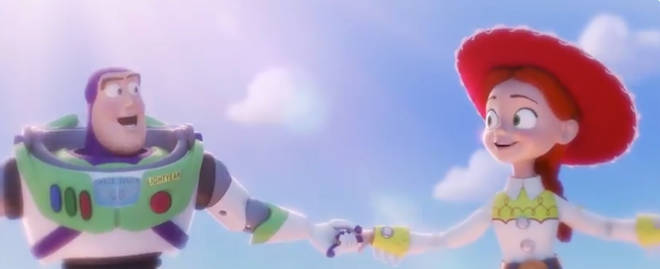 Yep the trailer shows the usual favourites plus Hamm, Slinky, Rex and Mrs Potato Head but nestled amongst them is a plastic fork with pipe cleaner arms and a drawn on face shouting "I don't belong here! I am not a toy!".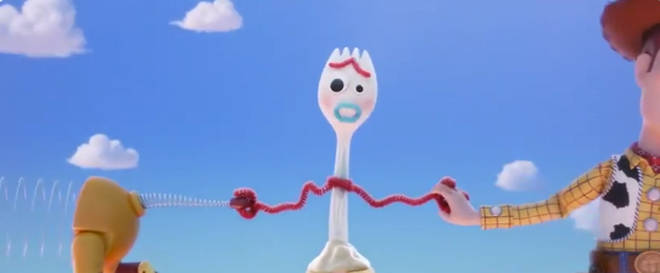 Could this hint at what the plot of the new film might bring?
So far, Pixar have revealed that the plot will be a "standalone" adventure/love story, which will centre around the search for Bo Peep" who is of course Woody's love interest.
So far any further details are tightly under wraps but it looks like it's going to be as heartwarming and hilarious as the last three films if this clip is anything to go by.
Watch this space for more Toy Story 4 news!