Who wins Squid Game? Netflix series ending explained
1 October 2021, 14:55
Squid Game ending: everything you need to know about the end of the Netflix series...
If you're just getting started with Netflix thriller Squid Game, you can bet it's about to become your newest TV obsession.
The Korean drama tells the story of a group of cash-strapped strangers, who are lured into playing a mysterious game in return for huge cash sums.
It quickly emerges, however, that the games have a deadly twist...
The official synopsis reads: "A mysterious invitation to join the game is sent to people at risk who are in dire need of money. 456 participants from all walks of life are locked into a secret location where they play games in order to win 45.6 billion won.
"Every game is a Korean traditional children's game such as Red Light, Green Light, but the consequence of losing is death. Who will be the winner, and what is the purpose behind this game?"
If you can't wait to find out what happens at the end, find out who wins the game below...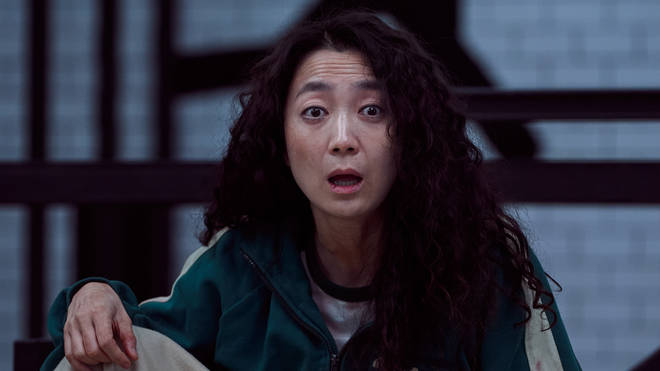 Who wins Squid Game?
Gi-hun (played by Lee Jung Jae) is crowned winner of the games.
He and Sang Woo are the only contestants make it to the final round, which is 'Squid Game', and Sang Woo tragically loses his life. As he is dying, Sang Woo asks Gi-Hun to take care of his mother.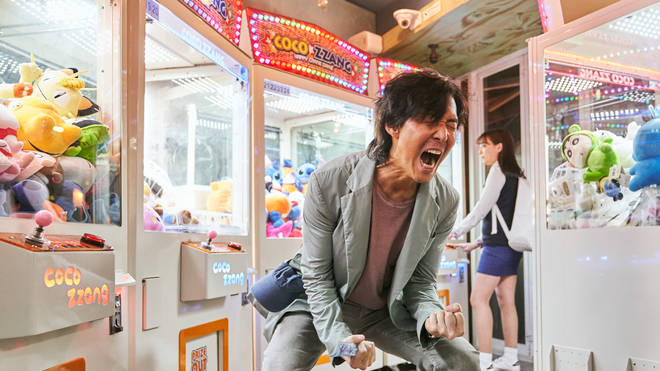 What happens at the end of Squid Game?
After Gi-Hun is released back into the world, he discovers that his mother has died. In a one-year flash-forward, Gi-Hun is shown to be suffering with PTSD after competing in the games, and hasn't withdrawn any of the cash prize.
While he is sat on the beach, a woman sells him a flower - which comes with a card that resembles that that he received at the start of the series, and he goes to the address printed on it.
Gi-Hun finds player No. 1, Oh Il Nam, at the address - and finds out that it was he who invented the game.
It emerged that Oh Il Nam had created the game so that his friends could bet on the winners, as they had become bored of their wealth.
He confronts Oh Il Nam, who had lied about everything about his brain tumour and declining health. After they argue, Il Nam dies of natural causes.
At the end of the series, Gi-Hun goes to the orphanage where Kang Sae-byeok's brother lives, and take him to live with Sang Woo's mother. He also leaves them half of the prize find alongside a note saying it's the money he owed Sang Woo.
Gi-Hun is then seen getting a train to the airport to board a flight to LA to see his daughter, but he sees one of the Squid Game staff recruiting another player on the platform. He steals the card with the phone number and calls them up while at the airport, vowing to take revenge.
Gi-Hun is then seen turning away from the aeroplane, in what could be a huge cliffhanger for season two...