Wales lockdown review to be announced on Friday
26 May 2020, 14:45 | Updated: 26 May 2020, 14:56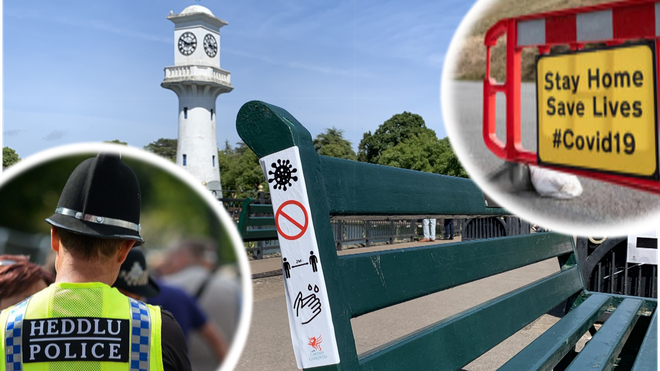 Potential relaxation of some of Wales' lockdown restrictions will be discussed by the Welsh Government on Thursday, with the results announced the next day.
At Tuesday's daily Coronavirus update, Health Minister Vaughan Gething confirmed that First Minister Mark Drakeford will set out any changes during the update on Friday lunchtime.
It's after Prime Minister Boris Johnson's announcement on Sunday evening that non-essential retailers in England will be allowed to open from June 15th, so long as they are considered "Covid secure".
As the lockdown restrictions in Wales are the responsibility of the Welsh Government that does not apply here.
The First Minister has already indicated the order we'll begin coming out of lockdown but without giving specific dates.
Last week, the First Minister suggested that being able to see family and friends, with social distance, could be one of the next steps and that he was "hopeful" there would be news on those plans this week.
Vaughan Gething added that he felt the Welsh Government's approach, which has seen stricter restrictions on travel than other countries in the UK, was "overwhelmingly supported" by people in Wales.
Boris Johnson also confirmed that schools in England will begin opening up to more children from June 1st where possible. In Wales the Education Minister Kirsty Williams has already confirmed that schools here will not begin returning that early, saying that she would not set an "arbitrary date" and repeated her message that schools will only open "when it is safe to do so".