Lewes Prison Report
14 May 2019, 11:19 | Updated: 14 May 2019, 11:21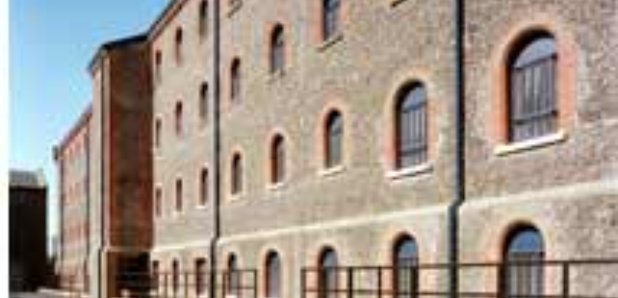 The prison service has been accused of "systemic failure" after an inspection found HMP Lewes' performance had worsened despite being placed in "special measures".
Chief Inspector of Prisons Peter Clarke said the decline at the East Sussex jail was "difficult to understand" given that an official process supposed to yield improvements had been triggered two years earlier.
HM Inspectorate of Prisons carried out an unannounced inspection of the establishment in January this year.
Compared with the previous assessment in January 2016, the watchdog gave the jail lower ratings in three out of four categories - respect, purposeful activity and rehabilitation and release planning.
Referring to the fourth category, safety, Mr Clarke said: "Although performance was not so poor as to drag the assessment to the lowest possible level, it was undoubtedly heading in that direction, unless in the near future there was to be decisive intervention to halt the decline in standards."
In January 2017, HMP Lewes was placed into "special measures" following a number of disturbances and a deterioration in the staffing position.
Special measures is an internal HM Prison and Probation Service process activated when a jail is assessed to need additional specialist support to improve to an acceptable level.
Mr Clarke said the "deeply troubling" findings at HMP Lewes were "indicative of systemic failure within the prison service".
He added: "What makes the decline at Lewes even more difficult to understand is the fact that two years ago HM Prison and Probation Service (HMPPS) put the prison into what it described as 'special measures'.
"The detail contained in this report brings into question the utility of 'special measures', if a prison can decline so badly when supposedly benefitting from them for a full two years."
The inspection found that overall levels of violence at HMP Lewes were broadly similar to the last inspection, and to comparable prisons, although there had been a "significant increase" in assaults on staff.
Two x-ray machines used to detect drugs did not work and had been out of service for a "considerable time", according to the report.
Equipment to detect drugs on incoming post was not yet in use, it added.
Phil Copple, HMPPS Director General of Prisons, said special measures has "successfully supported improvement at other prisons".
He said: "Staff from other establishments supported the prison, and although there has been progress in some areas, it has not been as swift or as comprehensive as we would have hoped.
"Better recruitment meant we were fully staffed in 2018 which has helped to halt the decline. As noted by the inspectorate, assaults have fallen and self-harm has started to reduce too.
"Safety is the governor's clear priority. We are providing extra support from our central safety team to drive further improvements, and the prison has introduced x-ray scanners and netting to combat drugs.
"The establishment is well-placed to make further progress and will focus on the Inspectorate's recommendations to do so."