Sheffield Fayre
19 August 2019, 13:29 | Updated: 21 August 2019, 10:56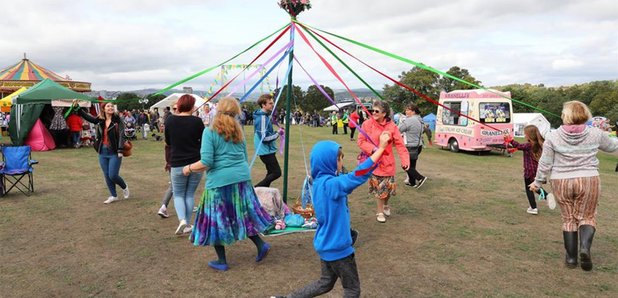 This free entry, major event is in its 17th successful year and is a fantastic day out for all of the family in one of Sheffield's most wonderful parks.
Lots of fun activities from 10.30am to 5.00pm on Bank Holiday Monday 26th August 2019 including:
Brand New Feature: National Emergency Services Museum's Vintage Village
Object handling: a selection of historic objects will be made available for visitors to handle and ask questions about. These will include photos, gas masks, books, equipment, uniform and more from our handling collection. These will be a chance for visitors to ask questions, get tactile with objects and learn more about what goes on behind the scenes in museums.
Costume try-on: throughout the area will be various items of uniform/clothing for visitors to try on. This offers yet another interactive and hands-on element as well as a chance for learning and photographs!
Performances from Marina-Mae: vintage soloist Marina-Mae will perform throughout the day. This will add to the overall atmosphere and be part of an area where visitors can sit and enjoy the vintage trappings and music. We hope to use vintage deck chairs for this seating area.
Plus lots of other activities for all of the family!!
Horticulture Show and Craft Tent
The RSPCA Fun Dog Show
National Fairground Archive Exhibits
Birds of Prey Displays
Board Games Corner
Sheffield Kite Flyers – Kite and Boarding Demos
Maypole Workshop
Family Fun Fair and Bungee Trampolines
Excellent Food, Trade and Exhibitor Stands
Kids Crafts and lots of fun activities and more…
The Fayre is at: Norfolk Heritage Park, Guildford Avenue, Sheffield, South Yorkshire, S2 2PL