The best New Year diets (that you'll actually stick to)
21 November 2018, 10:21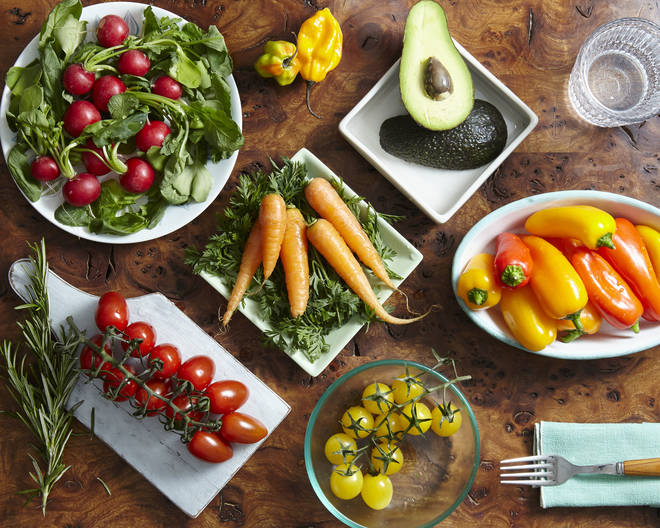 Trying and failing to find a diet that actually works is a real-life nightmare situation many of us face every New Year.
Telling ourselves we'll spend January eating nothing but green juice and celery sticks after a December spent living off mince pies, red wine and chocolate is a promise thousands of us make year-on-year. It's also a promise pretty much all of us break before the end of the first week (or day, if we're being honest).
But why are we as a nation so terrible at sticking to our New Year health kicks?
"A mistake people make is looking for quick fixes – faddy diets," says Carolyn Pallister, a dietitian and spokesperson for the British Dietetic Association. "From clean eating to juice diets, there's hundreds of diets around promising results fast.  They often sound too good to be true, and they probably are!".
A January health kick plan often ends up as an extreme version of the ill-fated 'diet starts on Monday' attitude, but there are simple steps you can take to stop yourself reaching for the leftover Christmas biscuits on day two.
"Try to consider long-term goals and what's going to work for you long-term," Pallister says. "We're often looking for an immediate result and set ourselves unrealistic expectations, like cutting out favourite foods, trying very restrictive diets."
No diet is right for everyone, so we picked out five very different (and very non-fad) diets that don't involve juice cleanses or extreme restriction.
The best non-restrictive New Year diets to try in 2019:

The 5:2 diet

The 5:2 diet has gained a huge amount of popularity in recent years due not only to its success rate, but, crucially, its accessibility. This is because the diet doesn't require fancy recipes or endless meals of air and spinach - it's popular because you can eat whatever you want most days of the week, as long as you have two very low calorie days. It requires that you eat a 'normal' amount of calories for five days (2500 for men, 2000 for women), coupled with 25% of these two days (600 for men and 500 for women).
The Mediterranean Diet
If the name of this diet puts you in mind of tucking into a bread basket with a nice glass of wine by the sea, you're (sort of) on the money. While we can't promise ocean views, the Mediterranean Diet really is how it sounds - eat like they do on the continent. It prioritises fresh fruit and veg, whole grain pastas and breads, and even red wine (in moderation, of course). It requires you to swap red meat for fish and poultry, butter for good fats such as olive oil, while either avoiding or switching to low-fat dairy products. Read more about it here.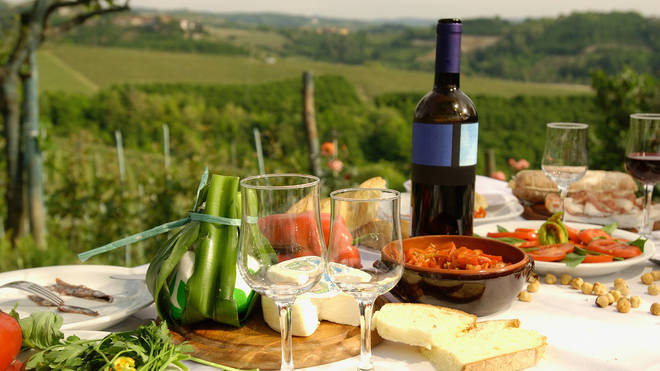 The DASH diet
DASH stands for dietary approaches to stop hypertension, is promoted by the National Heart, Lung, and Blood Institute to stop high blood pressure. It emdorses healthy foods like fruits, vegetables, whole grains, lean protein and low-fat dairy because of their possession of blood pressure-deflating nutrients like potassium, calcium, protein and fiber. Sugary sweets and drinks, as well as high fat foods and full-fat dairy products, are discouraged.
The vegan diet
Possibly the most well-known and talked about diet on the list, the vegan diet may at first seem to be extremely restrictive due to the complete omission of animal products on its list of acceptable foods. But there has been a huge boom in the vegan industry in recent years, and this is continuing to grow at a rapid pace. Vegan versions of cheeses, meats, and milks (that actually taste nice!) are readily available, so you needn't feel like you're missing out - and there's evidence that cutting dairy and red meat from your diet has a number of health benefits. Make sure to take a B12 supplement and consult your doctor first.
The Dukan diet
If high protein meals are your thing, the Dukan Diet might be the one for you. The good thing about this diet is that it allows you to eat pretty much whatever you want, providing that you stick to the rules. It encourages no carbs at all and relatively low-fat protein, like chicken, turkey, eggs, fish and fat-free dairy for the first five days, before gradually introducing carbohydrate in later phases.

Always consult your doctor before starting a new diet.
NOW READ:
Are the hidden calories in your condiments causing you to GAIN weight?
Lisa Riley reveals the food that helped her lose twelve stone
Five Disney-inspired recipes to get your kids eating healthily