Lisa Riley reveals the food that's helped her lose 12 stone
27 September 2018, 11:03 | Updated: 12 November 2018, 17:52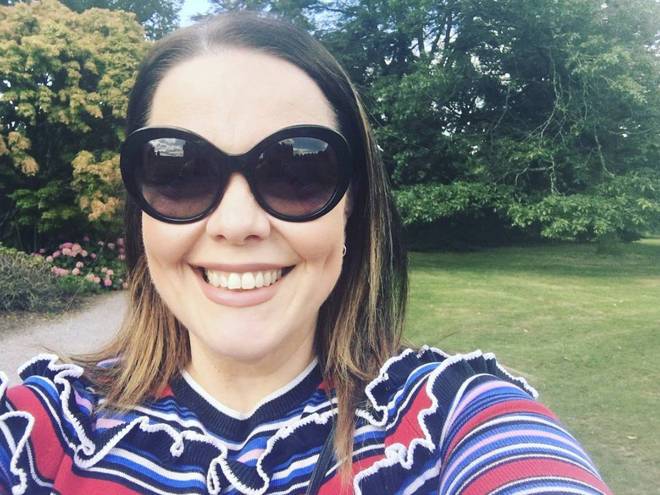 The actress and presenter has lost an impressive 12 stone over the past few years.
Lisa Riley has revealed the guilt-free snack she relies on to help her lose weight.
The Emmerdale star took to Instagram to share her secrets with her followers and revealed that she relies on banana oat wedges as a healthy snack while trying to lose weight.
Read more: How Emmerdale star Lisa Riley lost 12 stone
She captioned the photo: "I love my Banana Oat Wedges....perfect for before or after your gym session. And RIDICULOUSLY EASY...only 62 calories per wedge."
She also explained how to make her healthy creations and it sounds super easy:
"Get three bananas chop them up, place them into your @thenutribullet whizz them up for two minutes, place two and a half tea cups of fresh oats into your mixing bowl. Add the banana mix, stir throughly. Put the oven to 190 make your wedges in the palms of your hands and bake for 15-20 minutes."
Lisa has been very vocal about the fact that her weight loss journey has revolved around a healthy lifestyle rather than relying on fad diets.
In July she spoke to the Mirror about how confident she feels after her transformation.
She said: "My motto for life is just to be comfy in your own skin.'It's not like we can use tracing paper to trace ourselves onto someone else. We're all who we're supposed to be.'Be proud to be unique, and anything you do, do it for you."