The Disney Store have launched a throwback collection celebrating their 90s movies
19 October 2018, 16:57 | Updated: 19 October 2018, 17:02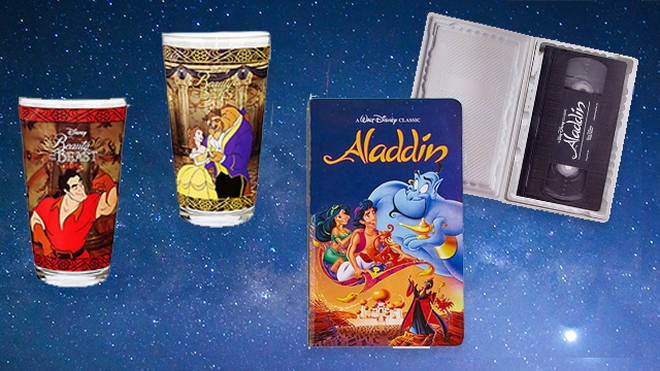 In our humble opinion, some of the best Disney movies were made in the 90s and now the Disney Store are celebrating them with this amazing collection of merch.
What do The Lion King, Beauty and the Beast and Hercules all have in common other than Disney?
They were all made in the 90s!
If you're a millennial or older then you probably enjoyed one of Disney's classic films back in the era that is often referred to as the 'Disney Renaissance'.
Read more: Stacey Solomon wants Disney to create a 'single mum' princess
This period which spans 1989 to 1999 saw Disney release some of its most timeless films that have been enjoyed by generations of children (and adults) since.
Thanks to the Disney Store we can show our love for these classic films again with their throwback range of bags, books and more.
The new range dubbed '90s Throwback' on the Disney Store website includes super retro looking mugs and cups, VHS style journals and clutch bags as well bringing back those multi coloured pens we all had hiding in our pencil cases.
Have a 90s cup of tea with these

These retro Hercules mugs are £17 for two.

Picture: Disney

Start your teen diary again with a VHS journal

The VHS journal is available in a range of 90s film covers for £10.

Picture: Disney

Remember enjoying a glass of squash out of one of these?

Replace your old Disney cups with this set of four for £18.

Picture: Disney

You'll be the talk of the office with one of these on your desk

One pen, four colours - only £4! Why did they ever go out of fashion?

Picture: Disney

Take an animated classic with you on your next night out

Their amazing VHS clutch bags cost £17.

Picture: Disney
All of these products and more are available online here at the Disney Store website - so make a 90s kid's day and buy them a present!