Gucci is selling 'grass-stained' jeans for £600, and people have a lot to say
22 September 2020, 14:33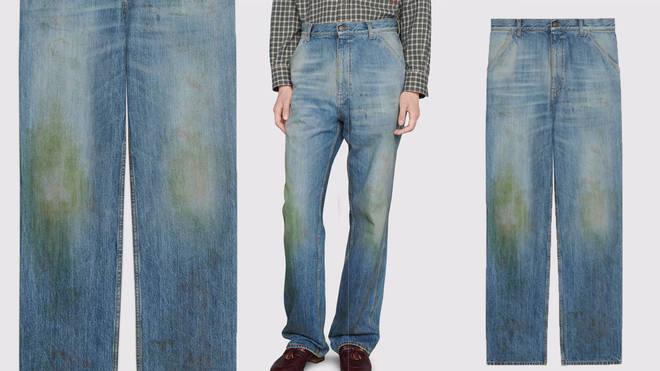 The Gucci jeans from the Fall Winter 2020's 'grunge vibe' collection look just like your dad's gardening trousers.
Designer brands often shock us with their extreme prices, whether it's £300 for a t-shirt, or over £10,000 for a handbag.
But nothing has left the Internet as baffled as this pair of Gucci 'grass-stained' jeans.
That is right, designer brand Gucci is selling pre-stained jeans – and they cost a whopping £600.
READ MORE: The best gymwear to buy in 2020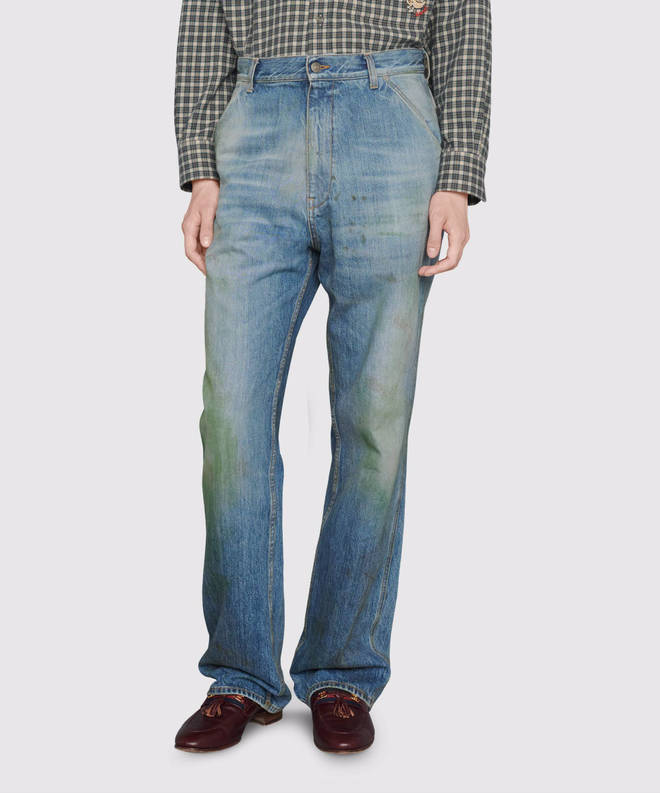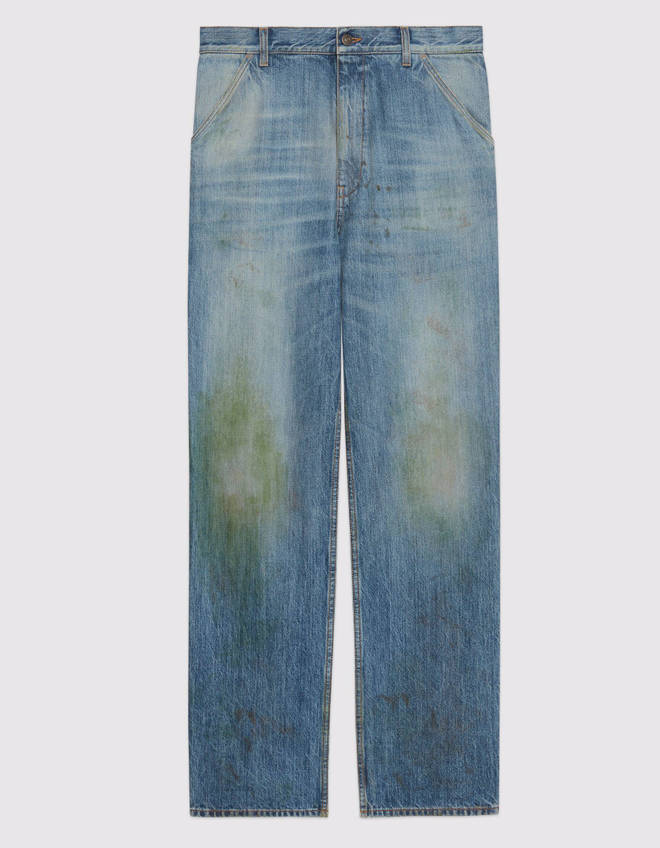 The jeans, from the male collection, are called the 'eco washed organic denim pant' and feature a "stained-like, distressed effect".
They have a wide-leg fit, and are made in Italy from 100 per cent organic cotton.
Gucci are also selling a pair of denim dungarees with the same 'grass-stained' effect, for an eye-watering £850.
Gucci selling grass stained jeans for £600. They weren't Gucci but as a kid playing Football with mates I had many pairs of trousers that looked like that, at a fraction of the price. pic.twitter.com/CT012r5N86

— Andrew (@officialDB3K) September 22, 2020
Gucci lost their damn minds with those grass stained jeans 🥴

— najah (@najahwajah_) September 21, 2020
People have, understandably, been left confused by the new design, and have been left wondering if this will soon become a new trend.
One person wrote on Twitter: "These were literally my jeans when I was a kid. Now they're going to be a fashion statement."
Another joked: "Gucci is gone mad with these grass stained jeans. £600 when I can do it for free in my garden?????"
READ NOW: Primark names four quietest UK stores since reopening in June as sales drop