Woman shares incredible hack using KETCHUP to clean her rusty furniture
1 October 2019, 12:28 | Updated: 5 December 2019, 16:45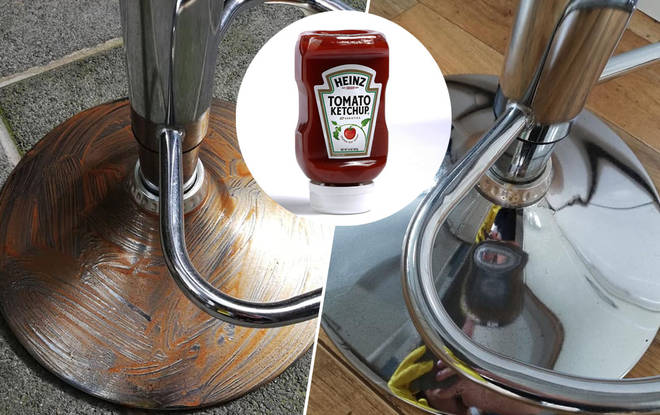 The quick and easy hack has impressed people everywhere, with many showing evidence that it's also worked for them.
A mum has revealed one of her amazing tips for cleaning rusty furniture, and it's gone down a treat with fellow cleaning hack lovers.
Jo Nichol, from Emsworth shared her quick trick to save time on cleaning in the kitchen in the Facebook group Mrs Hinch Cleaning Tips, and all it involves is some ketchup, which everyone's bound to have in their house.
READ MORE: Woman disgusted as grime falls off her Pandora charm bracelets after doing viral cleaning hack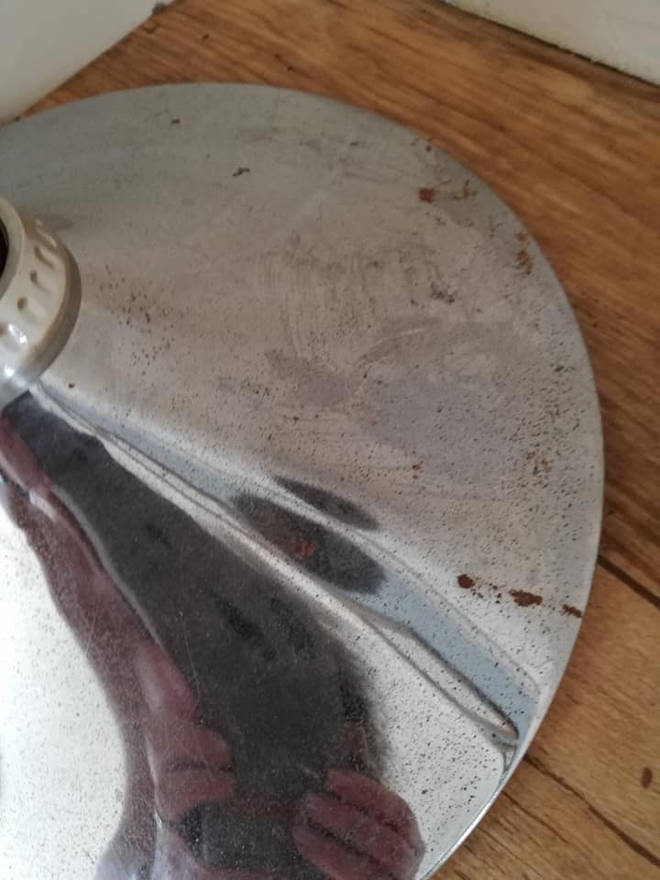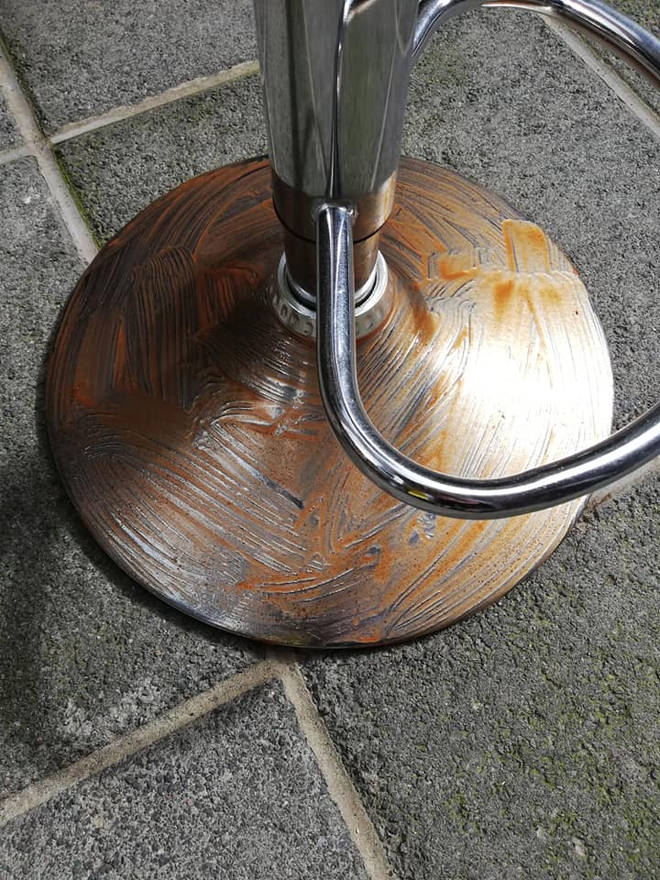 Her post has already attracted over 1.3k likes, which shows the bottom of one of her kitchen barstools getting a saucy makeover.
There's a before, during and after picture that shows the transformation of her drab, rusty stool which becomes a gleaming silver piece of furniture that looks brand new with just a bit of elbow grease.
Jo, who is a senior hair stylist at the Charter Cutting Company in Emsworth captioned the post: "Before and after with the ketchup 5 minute job, amazing!"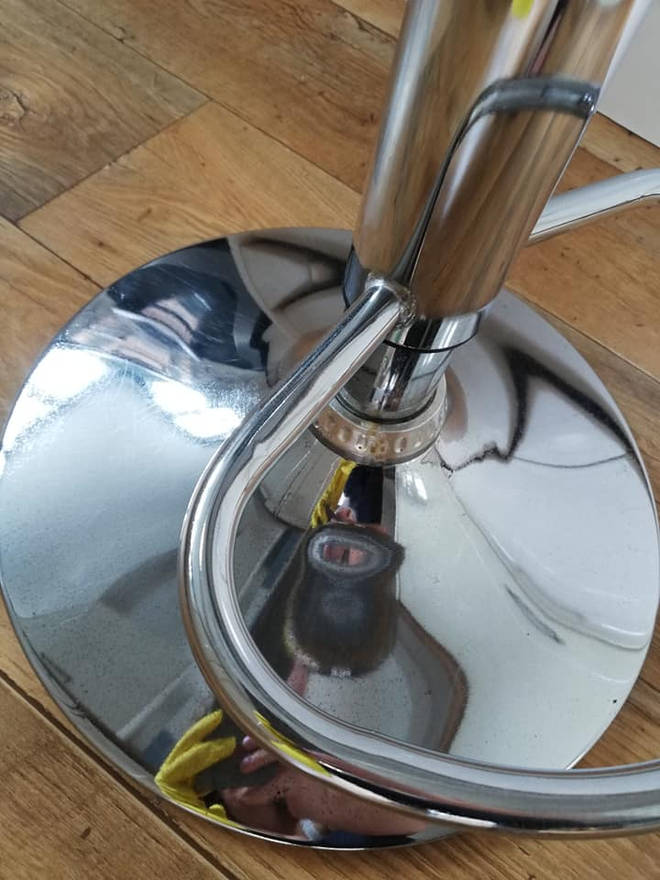 She explained in the comments section after many women flocked to ask how exactly she'd done it, saying: "I literally put it on, smeared it around and rubbed with the foil, the whole thing took 5 minutes".
The impressive transformation has also attracted hundreds of comments, with one commenting: "OK.. I'm feeling quite gutted I've got nothing rusty to try this! AMAZING x" and another adding: "Oh I'm so going to try this on mine. Thanks for the tip!"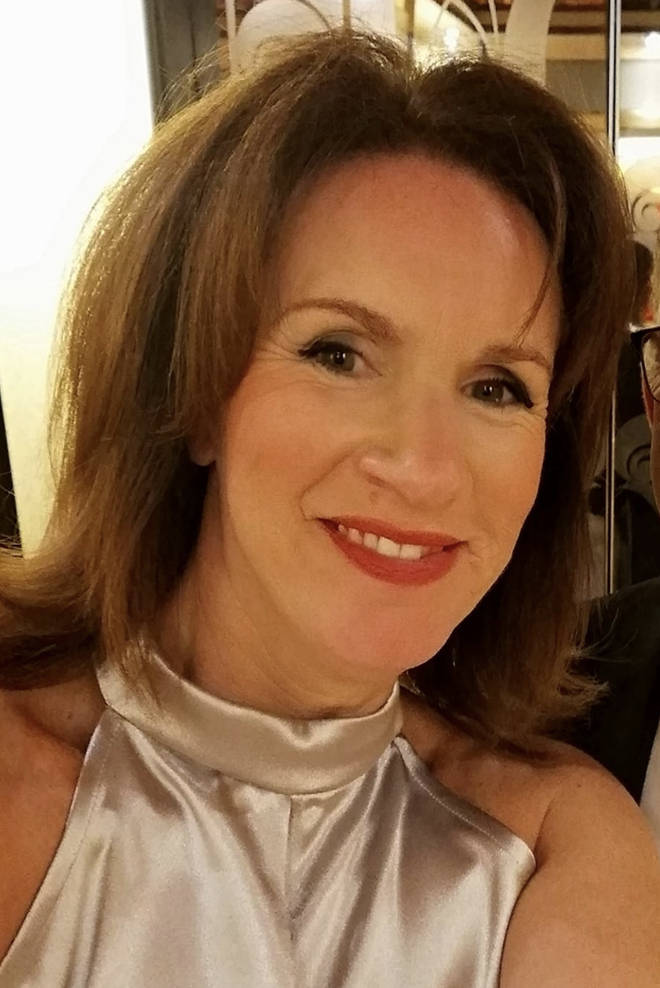 One woman named Racheal Brown commented with her own before and after, thanking Jo for the tip and showing how well it had worked!
Others added that they'd tried out the tip on a number of appliances and bits of metal furniture around the house, saying it worked a treat and urging others to try it out for themselves.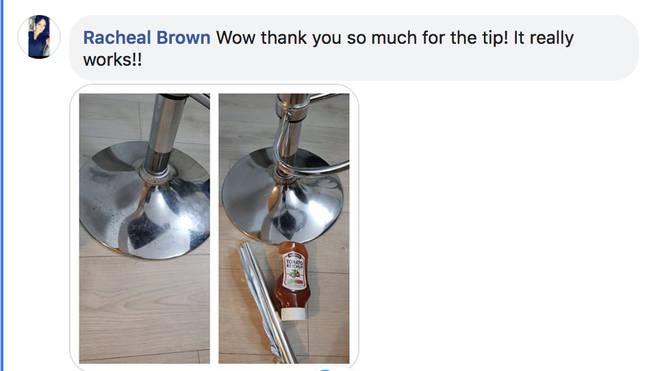 But a few jokes, saying they were worried what ketchup does to our stomach if it can banish rust!
One said: "If it does that to stuff wots it doin to our bellys lol[sic]" and another added: "Looks great, but just a thought...if it does this to your chrome what is it doing to your insides?"