Thousands of foreign ladybirds 'carrying STIs' invade British homes
11 October 2018, 11:15 | Updated: 11 October 2018, 12:11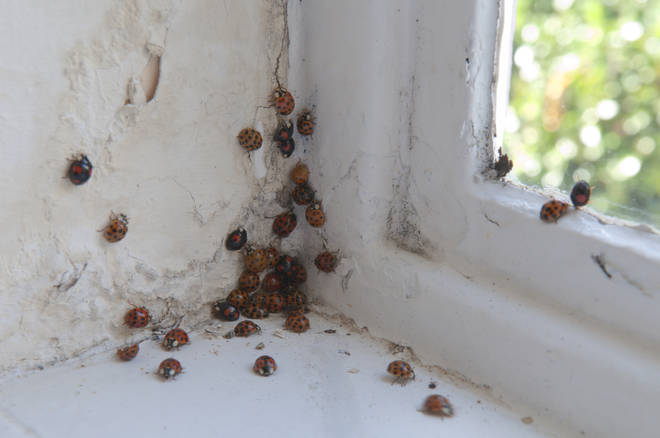 The Harlequin ladybird is plaguing people's homes - and it's packing a nasty surprise.
Ladybirds 'riddled with STIs' are hunting out hibernation spots in homes across the UK- just as Brits start to crank up the heating ready for autumn.
The creepy crawlies are looking for somewhere warm to hunker down for the cold snap, and are gathering in their hundreds in windows and doorways.
Olympic medalist Kelly Sotherton showed her Instagram followers the extent of the infestation she's currently dealing with.
Read more: Spiders 'fattened up during the heatwave' invade UK homes in their hundreds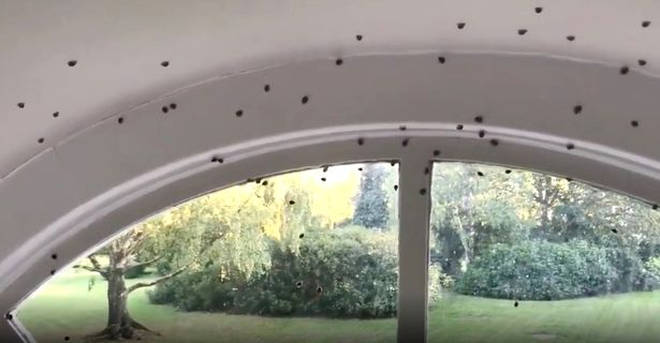 Harlequin Ladybirds are identifiable due to having black wings instead of red, and have flown in from Asia and North America.
Experts believe that the foreign invaders could pose a threat to domestic species, due to carrying a sexually-transmitted disease named Laboulbeniales fungal disease.
However, they are not harmful to humans, other than being a bit of a nuisance - and director of pest control company Pro Kill Environment suggest to seal windows to avoid dealing with too many in your house.
Read more: Four schools close due to infestation of False Widow spiders
He explained to The Mirror: "They are a non-indigenious species. They are coming inside in large numbers.
"They usually cluster around window frames and they cluster together to gather heat and hibernate in winter months."