Mrs Hinch: The Instagram cleaning queen's book, where you can buy it and when it is released
11 February 2019, 12:55 | Updated: 21 February 2019, 12:45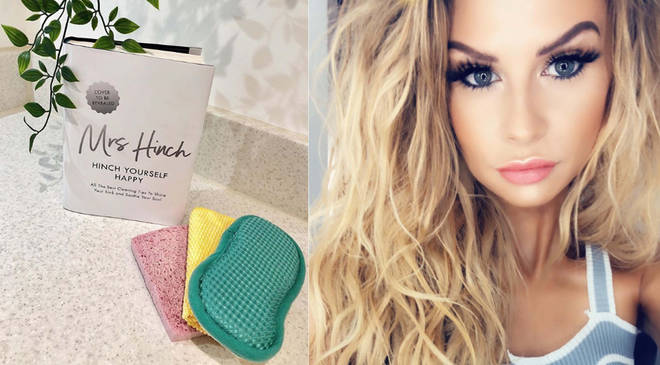 Instagram cleaning sensation Sophie Hinchliffe aka Mrs Hinch is releasing a book with all her best tips. Here is everything you need to know about the Zoflora loving influencer's debut book...
Mrs Hinch has been growing in popularity since she became Instagram's queen of clean and then appeared on This Morning last summer.
Now she has a book deal with prestigious publishers Penguin and will be releasing her first book this year. Here's everything you need to know about Sophie Hinchliffe's book 'Hinch Yourself Happy'.
Read more: Mrs Hinch faces backlash for using cleaning products potentially "harmful" for her baby
What is Mrs Hinch's book about?
Hinch Yourself Happy promises to be full of all the best cleaning tips to transform you home.
There aren't a huge amount of details about the contents of the book available online but according to publishers Penguin's website "If you want your kitchen to sparkle like Meghan Markle, then this is the book for you."
It will most likely be full of the sorts of hacks and tips that we see daily on her Instagram stories.
When is Mrs Hinch's book out?
Hinch Yourself Happy will be able to buy on 4th April 2019.
But if you can't wait until then to guarantee yourself a copy they are available for pre-orders now on Amazon, Waterstones and Hive.
The book is already topping charts on Amazon despite being weeks away from publication.