Mum splits opinion after admitting she throws toys away if kids don't tidy them
28 April 2023, 16:50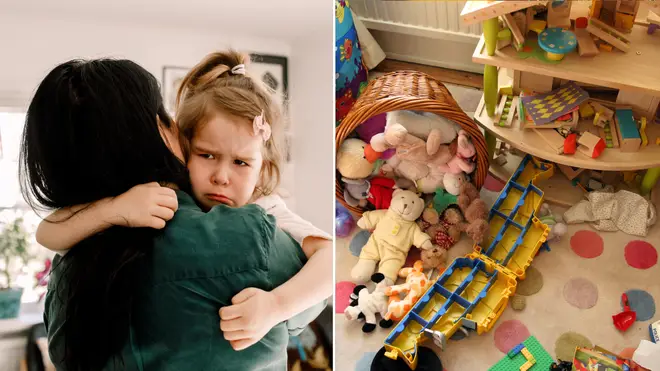 Strict parent Tabatha Marie shared her controversial parenting style on TikTok.
A frustrated mother has divided opinion online after admitting she throws away her children's toys if they refuse to clean them up.
Tabatha Marie told her TikTok followers she was teaching her kids an important lesson and refused to raise "disrespectful" kids in the video that revealed her controversial tactic.
The stern parent posted a clip of her little one's bedroom floor covered in toys, from guitars to trucks and teddies, and explained that she asked her son to tidy up.
But when he refused, she dumped the mess into trash bags and removed them from his space.
She began the recording by saying: "When you ask your child for two days in a row to clean his room... and his response is 'No, you clean it mommy'.
"Okay. I will do that, gladly."
With the caption, "Trash here we come", Tabatha then began placing his plastic toys in the bin until she had finished clearing the entire room.
Flashing up an image of a totally empty space, she wrote: "Momma is not raising no disrespectful men. It is not a 'mommies' job or 'women's' job to do anything."
"You make the mess, clean it up. You see momma struggling, help her. Don't sit there and let a women struggle period."
"My babies will learn this quickly."
Tabatha explained to her followers that she "hated seeing the look on his face" when he saw his bare room, confessing it "hurt me just as much but my babies will no be disrespectful".
Many fans applauded her rules, praising her for setting high standards for her children.
"Good job mom! People that don't agree, also have the kids that don't respect anyone, including their parents," wrote on TikTok user.
"Good, literally no parent every follows through. Hope that teaches him," said another.
While a third wrote: "I think this is very inappropriate for the age of your child. You should be teaching him how to take one toy out at a time then put it back."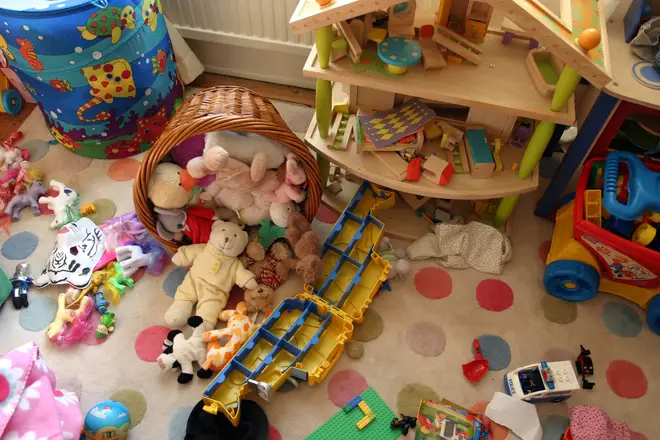 However others blasted Tabatha's parenting style and clapped back at the mother for tackling the situation "inappropriately".
"Are you serious? He is 5 [years] old. It is your job to help him at that age. You cleanup the room TOGETHER. So clearly you are the lazy one. Poor child," said one furious follower.
Another added: "You need to teach him not tell him. Show him how to clean. Not tell him to clean."
Despite the backlash, Tabatha took to the comments to assure her followers she didn't actually throw the toys away, just hid them for maximum impact.
She also added that he was perfectly capable of tidying, writing: "Guys- he can ride a dirt bike on his own and focus and ride amazing– he can clean his room and if he can't- comes consequences unfortunately."
Read more: