Dad-of-two slams airline for making his pregnant wife clean up kids' mess
19 April 2023, 15:48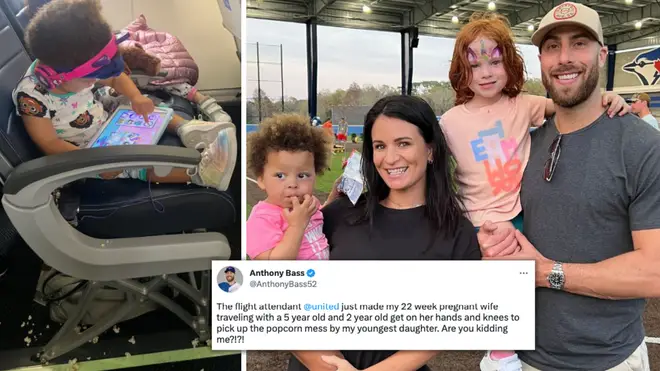 The man claims a flight attendant made his pregnant wife 'get on her hands and knees' to clean up their children's mess, but is he right to complain?
Toronto Blue Jays baseball player Anthony Bass has slammed United Airlines after he claimed his pregnant wife was made to clean up popcorn mess made by their two children on a flight.
It started over the weekend when Anthony tweeted the following message alongside a picture of his children – aged two and five-years-old – and the popcorn mess on the plane seats and floor: "The flight attendant @united just made my 22 week pregnant wife traveling with a 5 year old and 2 year old get on her hands and knees to pick up the popcorn mess by my youngest daughter. Are you kidding me?!?!"
While he was outraged by the treatment his wife, Sydney Rae James, was shown on the flight, his criticism caused some controversy online with some people questioning why flight attendants should be expected to clean up mess left by little ones.
One person commented on the tweet: "Genuinely curious who should clean up the mess your two year old made? As a parent of three kids I am the one responsible for them", to which Anthony replied that he thought the cleaning up responsibilities should be left to the "cleaning crew they hire".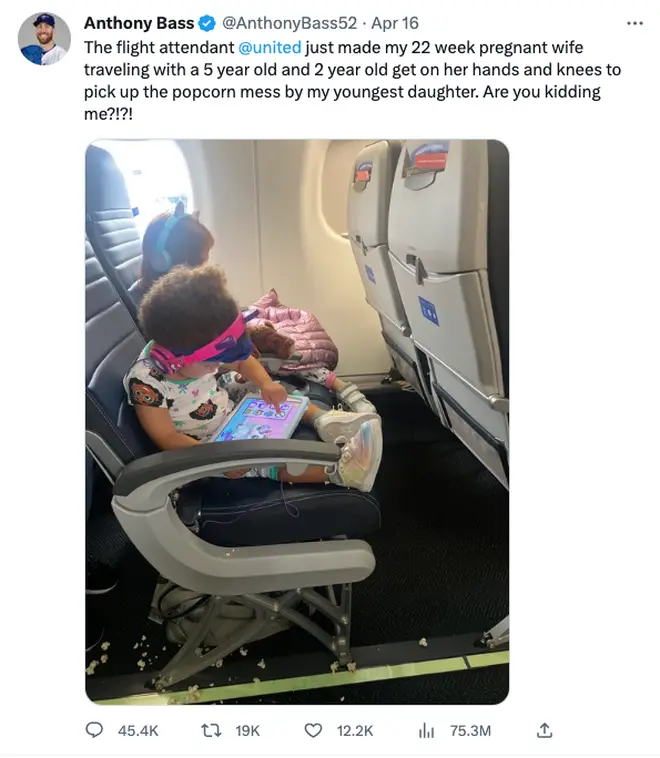 While a few people asked why he didn't clean up the mess himself, it is unknown whether he was on the flight with his wife and children.
Anthony also made clear on Twitter that the airline had handed out the popcorn to the passengers.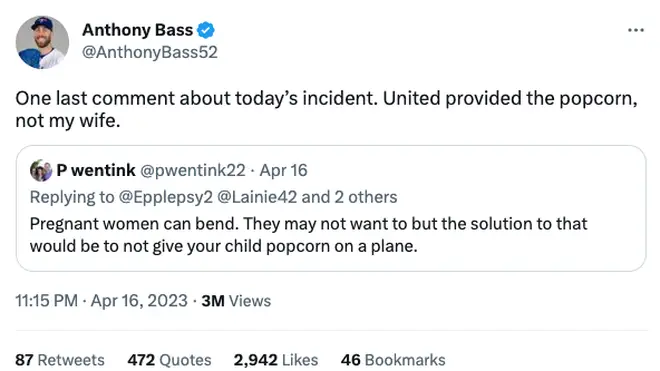 United Airlines have replied to Anthony's tweet saying they "understood his concern" before asking for more details so they could look into the incident.
The baseball player later added on Twitter: "Thank you everyone for the support. United Airlines is taking care of matters with the flight attendant internally."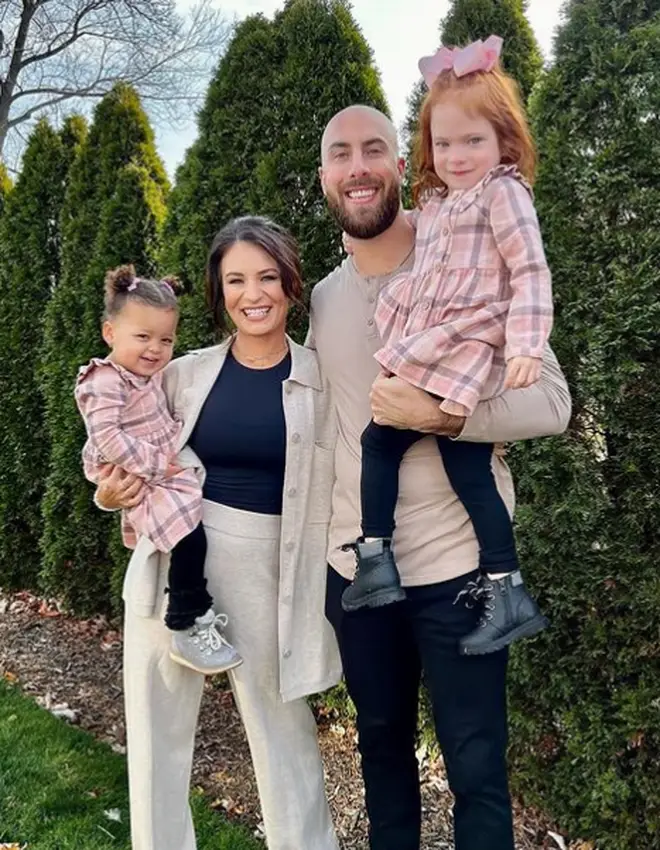 While it appears the issue is being dealt with between the Anthony's family and the airline, it hasn't stopped many people sharing their own thoughts on his complaint.
One person commented: "What if every passenger made a mess like this? Not a lot of personal accountability here. Or consideration for the low-wage worker who may have to do the job. Cleaning it up is just the right thing to do."
Another, however, came to the defence of Anthony and his 22-week pregnant wife, writing: "With all due respect. No one knows what they have been though that day. Flight attendants should not tell pregnant customers to pick anything up, in fact no one should. Pregnant women need to be cut lots and lots slack. They are doing an amazing job."
Read more: