Woman reveals disturbing truth about black marks on baby changing boards
26 September 2018, 12:10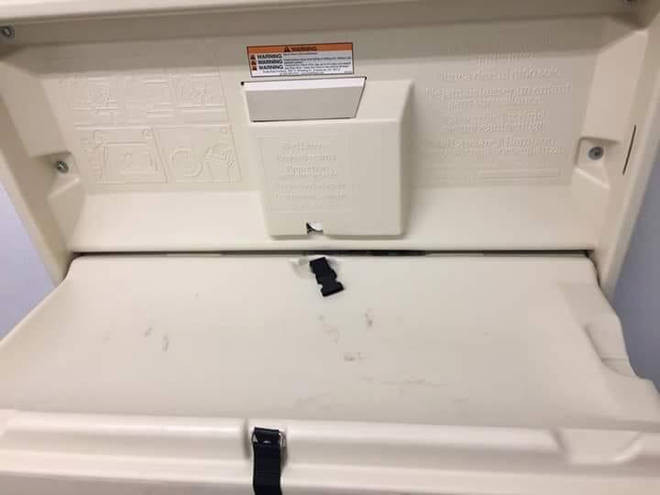 A mum took to Facebook to issue a stern warning to parents using the changing boards in public loos.
Anyahh Bennett, from Nottingham, posted a picture of a changing table covered in scuffs to Facebook earlier this week, and while many assumed they were wear and tear or scuff from shoes, her post revealed a more sinister reason.
The mother claimed the black marks on the boards are actually the result of burnt spoons left by drug addicts who use the tables as a surface.
She wrote in her post: "Before putting your babies anywhere near these things, ALWAYS wipe them down first.
"Even if you are in a hurry, even if you have a blanket to lay down."See the black marks? Those are from burnt spoons. Addicts use these as tables while they shoot up.
There could be residue from heroin/meth whatever, and other harmful bodily fluids. If someone doesn't care about themselves, I can promise you, they aren't thinking about your kids. Be cautious."
Six in ten Parents want smartphones banned at school
There is no suggestion that her observations are true, however, she urged other parents to share the posts insisting it could could mean "the difference between life or death/serious life threatening injury, for a lot of innocent children and unsuspecting parents".
The post has since been shared over 1,500 times and generated hundreds of comments from shocked parents.