The ultimate Harry Potter and the Philosopher's Stone quiz
16 November 2021, 14:16 | Updated: 9 December 2021, 12:13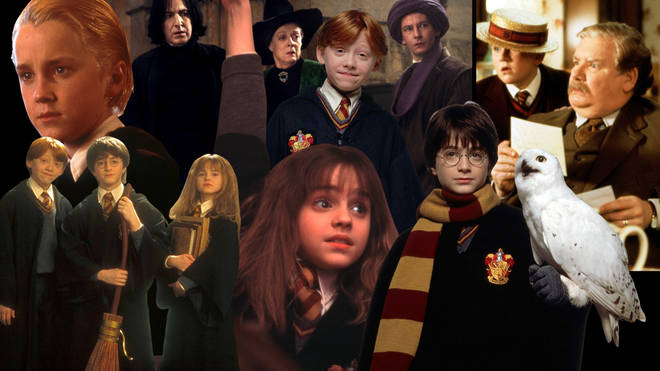 As the cast of Harry Potter reunite to mark the 20th anniversary of Harry Potter and the Philosopher's Stone, we're testing your knowledge on the first film instalment – but do you know your stuff?
The cast of Harry Potter will reunite very soon for a one-off TV special starring Daniel Radcliffe, Emma Watson and Rupert Grint and some other familiar faces.
Helena Bonham Carter (Bellatrix), Robbie Coltrane (Hagrid), Ralph Fiennes (Voldemort) and Jason Isaacs (Lucious Malfoy) will be among the members of cast gathering to mark 20 years since the release of Harry Potter and the Philosopher's Stone.
The first film instalment was released into UK cinemas in 2001, kick-starting one of the world's most successful film franchises of all time.
Seven more films followed The Philosopher's Stone, and the series eventually came to an end in 2011 with the final chapter, Harry Potter and the Deathly Hallows Part II.
As the cast and crew come back together, we're seeing how well you think you know the iconic film – take our quiz below.
Take our ultimate quiz below to reveal if you are a real fan or not...