How to cancel your holiday to Greece: Rights, insurance and cancellations explained
24 July 2023, 18:14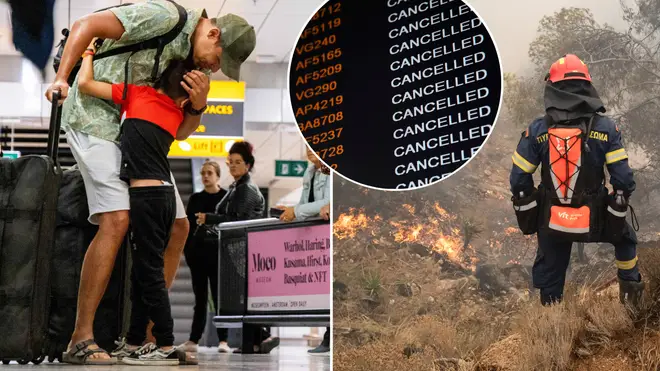 As Corfu and Rhodes evacuate due to wildfires and the European heatwave continues, here's what you can do about your summer holiday, including how to cancel.
Wildfires sweeping through Rhodes and Corfu are causing chaos for thousands of British holidaymakers planning on heading to Greece this summer.
Punishing temperatures and scorching blazes have already affected over 10,000 UK tourists who have been forced to flee danger zones and head to safety.
With airlines cancelling flights and sending out empty planes to rescue those trapped amid the fire and smoke, many people are wondering if it's still safe to travel.
So, what if you have a holiday booked to Greece in the coming weeks? From cancellations to refunds and insurance terms, these are your rights.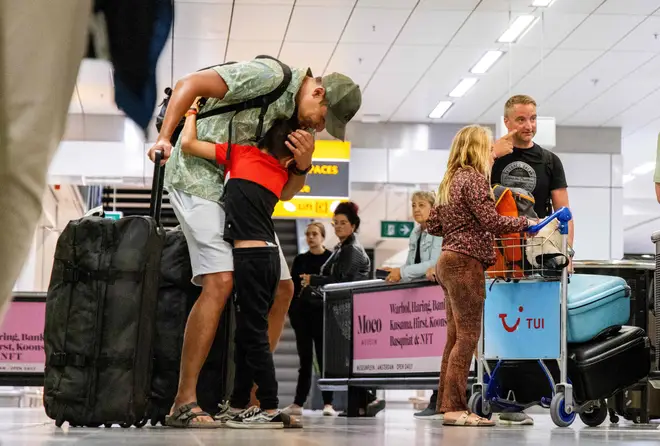 Can I cancel my summer holiday to Greece?
As sweltering temperatures and wildfires continue to ravage Rhodes and Corfu, holidaymakers are questioning whether or not to abandon holidays plans and cancel their summer trips to Greece.
With no clear picture of whether they will be eligible for a refund, many are confused as to what their compensation rights are if they are unable to, or simple don't want to travel.
Generally speaking, there is no automatic right to getting your money back if you decide not to go on your pre-booked getaway – but it all depends on the travel company or airline.
According to This Is Money, there are three exceptions in which you could potentially claim on your insurance if you decide to cancel.
The first is if you cancel due to medical reasons. You'll need to obtain a doctor's note which says you cannot travel due to the extreme heat making a medical condition worse.
The second instance is if the UK government releases an official warning advising against all but essential travel to your specific destination.
The third is when a state of emergency is declared at your holiday destination, however it needs to last more than few days.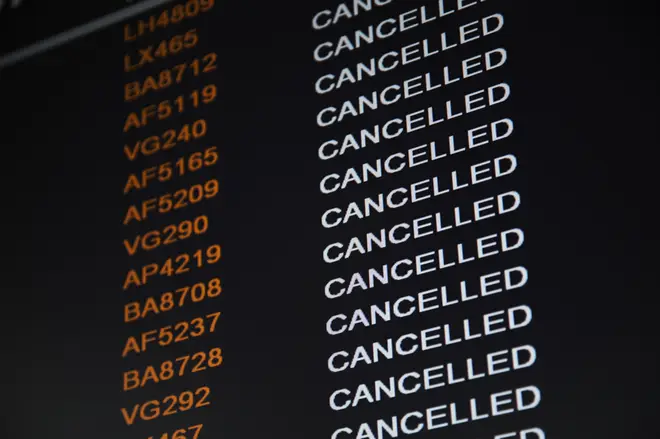 Does travel insurance cover cancelled holidays and flights?
Good news if you already have travel insurance as most policies do include some type of cancellation cover, however many companies have a strict remit.
Travel cancellation insurance will not usually cover you if you decide you no longer want to travel, but it will generally provide a refund for trips that have been cancelled outside of your control.
These range from; properties being affected by flooding or fire, stolen passports, being asked to return to duty in the emergency services or Armed Forces, being summoned for jury service during your holiday dates.
It's a little more clear cut when it comes to flights, though.
Airlines are obligated to offer an alternative flight (a process called re-routing) or a full refund if they cancel your pre-booked flight.
Passengers then have the option to accept the replacement flight or to accept the full cash refund – and no you don't have to accept vouchers if offered.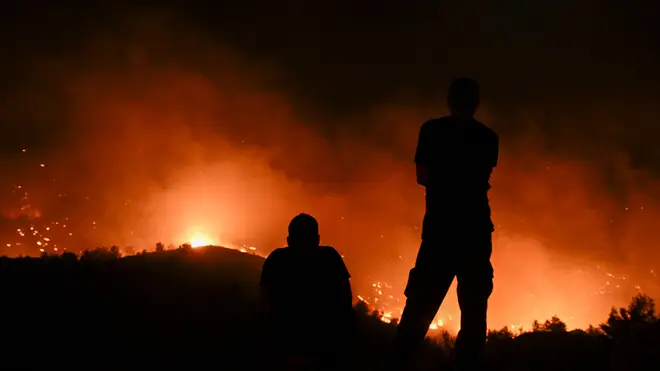 What are my rights if my Greece holiday is cancelled?
If your upcoming holiday to Greece has been cancelled by your travel company, this is where the rights change because if the firm itself scraps the trip, the customer is automatically entitled to a refund.
The provider will likely offer you an alternative holiday or the cash back, including flights if it's a package deal.
ABTA, The Travel Association, revealed that a number of travel companies including TUI, easyJet and Jet2 have already started cancelling flights and holidays to Greece due to the wildfires – and have begun issuing refunds.
If the operator you're booked with hasn't yet issued any information about cancelling your upcoming trip, this is where things get tricky.
It all rests on the advice from the Foreign Office, a UK government department which provides guidance about travel risks for British nationals.
Their current status on travelling to Greece reads: "If you are planning to travel to any areas affected by wildfires, please check with your travel operator or hotel prior to travel that the area you plan to visit."
However if they publish official advice that Brits should not travel to Rhodes or Corfu due to safety issues, claims and refunds will become valid.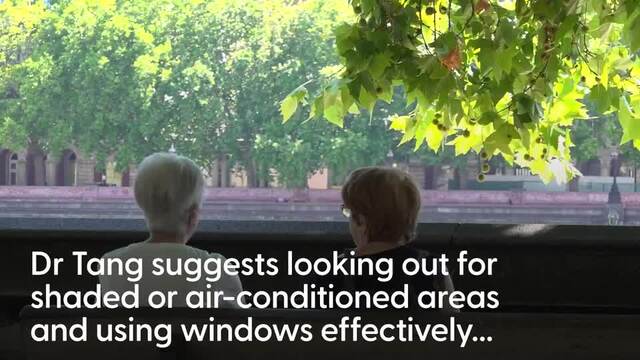 Holidaying in Europe - How to travel safely in extreme heatwaves
Should we cancel August holidays to Greece?
Many Brits are torn over whether to cancel upcoming holidays to Greece but the general guidance is to speak to your travel operator.
Your trip may have already been cancelled, in which case you will be eligible for a refund or the chance to rebook elsewhere.
However if it hasn't, you might not see a penny if you cancel it yourself.
As it stands, tourists travelling to Rhodes in the near future are to follow guidance from the Greek emergency services and their tour operator, airline or hotel.
People heading to Corfu are being urged to continue with their holiday plans by Greek officials, despite 2,400 visitors and locals being evacuated.
It is worth checking the Foreign Office advice page for Greece on a daily basis, though.
This will not only provide you with up-to-date safety information, but could also be the key to unlocking a refund if you need to cancel your trip.
Read more: