First UK airport scraps 100ml liquid rule ahead of school holidays
8 March 2023, 12:39 | Updated: 8 March 2023, 12:57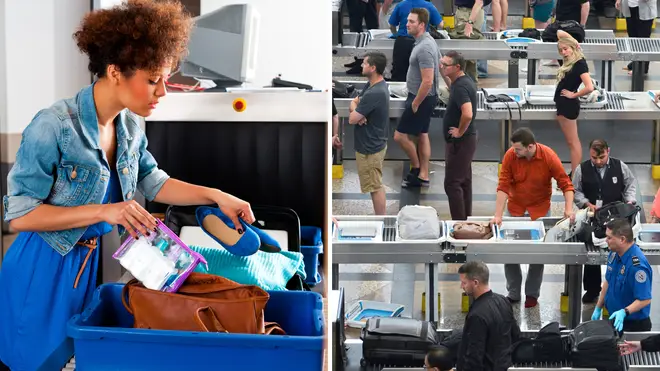 London City Airport has become the first UK airport to get rid of the 100ml liquid rule, just in time for the Easter holidays.
The first UK airport has scrapped the 100ml liquid rule in hand luggage.
London City Airport is replacing old scanners with new high-tech CT machines ahead of the Easter holidays, meaning passengers will no longer need to restrict themselves to 100ml of liquids.
The new tech will create high-resolution 3D scans of people's bags which will allow staff to check people's luggage thoroughly.
Travellers flying out from London City Airport will also not need to put their cosmetics into plastic bags or take their laptops out of their bags for security.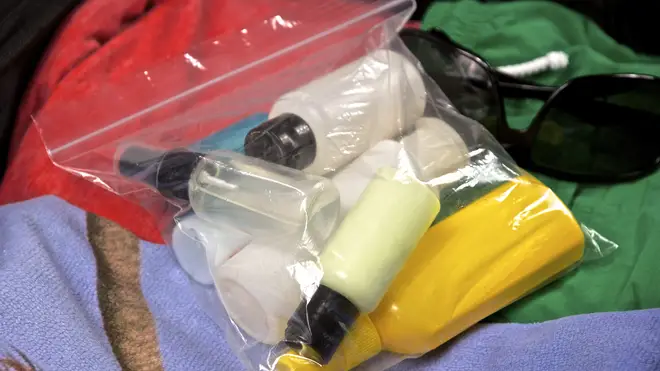 The London City Airport Chief Executive, Robert Sinclair, said: "The good news for anyone planning a holiday or a business trip is that we will be the first mainstream UK airport to offer a fully CT security experience from the end of this month.
"The new lanes will not only cut hassle but also queuing times, which I know passengers will love."
The 100ml liquid rule, which was put in place in 2006 due to the attempted terroristic attack at Heathrow Airport, will be replaced with a maximum of two litres.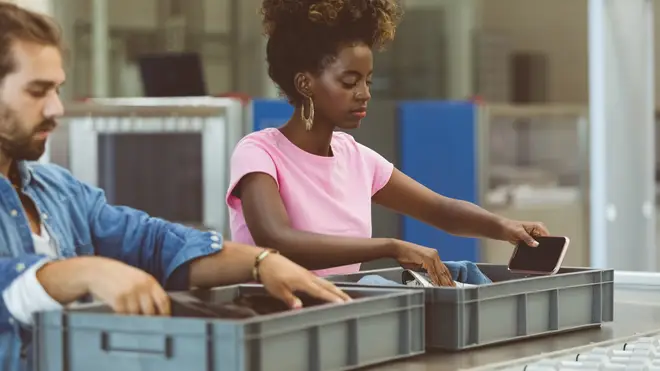 The high-tech scanners will be rolled out across the rest of the UK's major airports in the coming months.
It was first announced by the Government in December 2022 that the changes would be made, with them proposing June 2024 as the deadline for the overhaul to be complete.
At the time, Transport Secretary Mark Harper said: "The tiny toiletry has become a staple of airport security checkpoints, but that's all set to change.
"I'm streamlining cabin bag rules at airports while enhancing security.
"By 2024, major airports across the UK will have the latest security tech installed, reducing queuing times, improving the passenger experience, and most importantly detecting potential threats."
Read more: