Here's how much your council tax is increasing by today
1 April 2022, 09:24 | Updated: 1 April 2022, 09:33
How much will my council tax go up today? Here's a full list of authorities in England.
Council tax is set to rise an average of 3.5% across England today, adding to the soaring energy prices and National Insurance.
And if you were wondering exactly how much yours is set to increase, the government has published a full list of council tax levels for each local authority in England.
While each band has increased by different amounts, the average Band D property is seeing a rise of £67.
Meanwhile, the average Band A bill will rise to £1,310, Band B to £1,529 and Band C to £1,747 a year.
Band D is used for comparisons as it is in the middle of the range, while band A properties have the lowest value and band H have the highest in England.
According to the data published by the Department for Levelling Up, Housing & Communities, Northumberland now has the highest council tax in the country.
Here, a Band D property will pay around £1,988 per year.
On the other end of the scale, the cheapest area for council tax is Westminster in central London, where Band D households pay £866.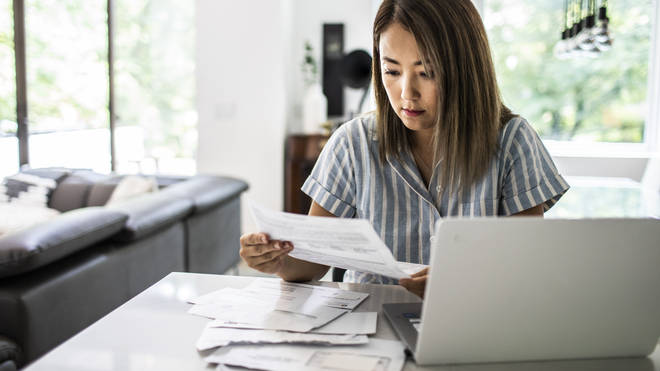 Some local authorities are also increasing taxes more than the 3.5%, including Cambridgeshire which is going up by 4.99% and East Sussex by 4.49%.
Out of 329 local authorities, council tax will be falling in four areas which are Mansfield, Selby, South Ribble and Wandsworth.
This data doesn't take into consideration the £150 rebate that will be given to households in Bands A to D by the government.
While this was supposed to help with rising energy costs, it will now be used by most households to subsidise the rise in council tax.
The average 3.5% rise is actually below last year's increase, which was 4.4%, and is also the lowest year-on-year rise since 2016.
You can search for your Council Tax band here on the government's website, or find it on last year's bill.
Here is the list in full, which shows the average council tax for a Band D property.
Adur (District) £338 1.82%
Allerdale (District) £269 2.39%
Amber Valley (District) £246 2.34%
Arun (District) £276 2.53%
Ashfield (District) £205 2.82%
Ashford (District) £229 2.52%
Babergh (District) £267 1.93%
Barking & Dagenham (London) £1,389 2.99%
Barnet (London) £1,351 1.00%
Barnsley (Metropolitan) £1,648 3.49%
Barrow-in-Furness (District) £258 2.09%
Basildon (District) £291 1.40%
Basingstoke & Deane (District) £160 3.41%
Bassetlaw (District) £227 2.89%
Bath & North East Somerset (Unitary authority) £1,621 2.98%
Bedford (Unitary authority) £1,721 3.95%
Bexley (London) £1,527 2.99%
Birmingham (Metropolitan) £1,560 2.97%
Blaby (District) £294 3.03%
Blackburn with Darwen (Unitary authority) £1,702 3.98%
Blackpool (Unitary authority) £1,750 2.99%
Bolsover (District) £354 5.33%
Bolton (Metropolitan) £1,628 3.11%
Boston (District) £265 2.54%
Bournemouth, Christchurch & Poole (Unitary authority) £1,610 3.98%
Bracknell Forest (Unitary authority) £1,546 4.34%
Bradford (Metropolitan) £1,564 3.05%
Braintree (District) £238 2.81%
Breckland (District) £206 4.06%
Brent (London) £1,419 2.99%
Brentwood (District) £217 2.61%
Brighton & Hove (Unitary authority) £1,795 2.99%
Bristol (Unitary authority) £1,901 2.99%
Broadland (District) £222 1.87%
Bromley (London) £1,341 1.00%
Bromsgrove (District) £267 2.02%
Broxbourne (District) £148 3.49%
Broxtowe (District) £205 2.73%
Buckinghamshire (Unitary authority) £1,755 4.21%
Burnley (District) £326 1.93%
Bury (Metropolitan) £1,741 2.94%
Calderdale (Metropolitan) £1,687 3.01%
Cambridge (District) £213 2.41%
Cambridgeshire (County) £1,470 4.99%
Camden (London) £1,397 2.99%
Cannock Chase (District) £258 1.98%
Canterbury (District) £243 2.01%
Carlisle (District) £243 0.15%
Castle Point (District) £282 2.03%
Central Bedfordshire (Unitary authority) £1,801 2.10%
Charnwood (District) £231 3.47%
Chelmsford (District) £251 2.83%
Cheltenham (District) £233 2.60%
Cherwell (District) £245 3.57%
Cheshire East (Unitary authority) £1,686 2.90%
Cheshire West and Chester (Unitary authority) £1,743 3.02%
Chesterfield (District) £197 2.89%
Chichester (District) £248 3.20%
Chorley (District) £220 2.71%
City of London (London) £956 0.34%
Colchester (District) £239 2.26%
Copeland (District) £276 2.57%
Cornwall (Unitary authority) £1,862 3.15%
Cotswold (District) £235 5.55%
Coventry (Metropolitan) £1,820 2.94%
Craven (District) £251 1.83%
Crawley (District) £219 2.31%
Croydon (London) £1,570 2.99%
Cumbria (County) £1,528 2.00%
Dacorum (District) £233 2.22%
Darlington (Unitary authority) £1,698 2.98%
Dartford (District) £213 0.18%
Derby (Unitary authority) £1,578 1.99%
Derbyshire (County) £1,425 3.00%
Derbyshire Dales (District) £285 1.89%
Devon (County) £1,556 2.99%
Doncaster (Metropolitan) £1,542 4.42%
Dorset (Unitary authority) £1,945 2.94%
Dover (District) £278 3.65%
Dudley (Metropolitan) £1,494 2.99%
Durham (Unitary authority) £1,853 2.94%
Ealing (London) £1,340 2.99%
East Cambridgeshire (District) £230 1.68%
East Devon (District) £235 4.65%
East Hampshire (District) £229 2.74%
East Hertfordshire (District) £265 2.54%
East Lindsey (District) £227 3.42%
East Riding of Yorkshire (Unitary authority) £1,678 3.98%
East Staffordshire (District) £232 2.59%
East Suffolk (District) £252 3.07%
East Sussex (County) £1,613 4.49%
Eastbourne (District) £262 1.99%
Eastleigh (District) £208 3.05%
Eden (District) £259 0.23%
Elmbridge (District) £237 2.16%
Enfield (London) £1,446 1.00%
Epping Forest (District) £228 2.78%
Epsom & Ewell (District) £213 2.38%
Erewash (District) £215 3.07%
Essex (County) £1,401 4.49%
Exeter (District) £170 3.03%
Fareham (District) £175 2.94%
Fenland (District) £309 0.14%
Folkestone & Hythe (District) £347 1.71%
Forest of Dean (District) £285 3.37%
Fylde (District) £256 2.25%
Gateshead (Metropolitan) £1,972 2.99%
Gedling (District) £199 2.95%
Gloucester (District) £224 2.38%
Gloucestershire (County) £1,451 2.99%
Gosport (District) £241 2.12%
Gravesham (District) £232 3.02%
Great Yarmouth (District) £197 3.87%
Greenwich (London) £1,315 2.99%
Guildford (District) £222 2.75%
Hackney (London) £1,276 2.99%
Halton (Unitary authority) £1,600 3.00%
Hambleton (District) £166 5.27%
Hammersmith & Fulham (London) £832 0.00%
Hampshire (County) £1,391 2.99%
Harborough (District) £235 2.38%
Haringey (London) £1,484 2.99%
Harlow (District) £289 0.00%
Harrogate (District) £275 2.09%
Harrow (London) £1,647 2.99%
Hart (District) £275 3.37%
Hartlepool (Unitary authority) £1,839 4.93%
Hastings (District) £282 1.99%
Havant (District) £219 2.33%
Havering (London) £1,575 2.99%
Herefordshire (Unitary authority) £1,775 2.96%
Hertfordshire (County) £1,529 3.99%
Hertsmere (District) £223 2.98%
High Peak (District) £229 3.07%
Hillingdon (London) £1,263 1.90%
Hinckley & Bosworth (District) £203 3.28%
Horsham (District) £229 1.81%
Hounslow (London) £1,379 2.99%
Huntingdonshire (District) £273 3.14%
Hyndburn (District) £261 2.00%
Ipswich (District) £384 1.98%
Isle of Wight (Unitary authority) £1,828 2.96%
Isles of Scilly (Unitary authority) £1,436 2.99%
Islington (London) £1,315 2.99%
Kensington & Chelsea (London) £987 1.99%
Kent (County) £1,461 2.99%
King's Lynn & West Norfolk (District) £210 3.81%
Kingston-upon-Hull (Unitary authority) £1,542 2.99%
Kingston-upon-Thames (London) £1,727 1.99%
Kirklees (Metropolitan) £1,704 3.01%
Knowsley (Metropolitan) £1,708 3.02%
Lambeth (London) £1,265 2.99%
Lancashire (County) £1,514 3.99%
Lancaster (District) £265 3.28%
Leeds (Metropolitan) £1,576 2.98%
Leicester (Unitary authority) £1,746 3.00%
Leicestershire (County) £1,453 2.99%
Lewes (District) £344 3.30%
Lewisham (London) £1,421 2.99%
Lichfield (District) £241 1.59%
Lincoln (District) £291 1.89%
Lincolnshire (County) £1,432 4.99%
Liverpool (Metropolitan) £1,855 2.99%
Luton (Unitary authority) £1,662 2.99%
Maidstone (District) £313 2.35%
Maldon (District) £275 1.81%
Malvern Hills (District) £248 2.72%
Manchester (Metropolitan) £1,541 2.99%
Mansfield (District) £198 minus 0.06%
Medway (Unitary authority) £1,598 3.01%
Melton (District) £255 2.56%
Mendip (District) £308 6.50%
Merton (London) £1,386 3.00%
Mid Devon (District) £291 2.67%
Mid Suffolk (District) £254 1.65%
Mid Sussex (District) £258 2.85%
Middlesbrough (Unitary authority) £1,811 3.01%
Milton Keynes (Unitary authority) £1,630 3.75%
Mole Valley (District) £203 2.82%
New Forest (District) £285 3.14%
Newark & Sherwood (District) £269 2.18%
Newcastle-under-Lyme (District) £228 2.34%
Newcastle-upon-Tyne (Metropolitan) £1,847 2.96%
Newham (London) £1,137 2.99%
Norfolk (County) £1,517 2.99%
North Devon (District) £275 4.01%
North East Derbyshire (District) £306 2.03%
North East Lincolnshire (Unitary authority) £1,737 2.95%
North Hertfordshire (District) £271 2.13%
North Kesteven (District) £282 3.20%
North Lincolnshire (Unitary authority) £1,660 2.79%
North Norfolk (District) £225 3.93%
North Northamptonshire (Unitary authority) £1,639 3.19%
North Somerset (Unitary authority) £1,630 2.99%
North Tyneside (Metropolitan) £1,763 2.99%
North Warwickshire (District) £275 2.11%
North West Leicestershire (District) £246 1.33%
North Yorkshire (County) £1,467 3.99%
Northumberland (Unitary authority) £1,988 4.01%
Norwich (District) £280 1.99%
Nottingham (Unitary authority) £1,955 2.99%
Nottinghamshire (County) £1,644 4.00%
Nuneaton & Bedworth (District) £249 1.99%
Oadby & Wigston (District) £240 2.13%
Oldham (Metropolitan) £1,797 3.99%
Oxford (District) £333 1.93%
Oxfordshire (County) £1,652 4.99%
Pendle (District) £383 2.60%
Peterborough (Unitary authority) £1,523 3.01%
Plymouth (Unitary authority) £1,670 1.00%
Portsmouth (Unitary authority) £1,570 2.99%
Preston (District) £343 2.00%
Reading (Unitary authority) £1,830 2.99%
Redbridge (London) £1,468 2.99%
Redcar & Cleveland (Unitary authority) £1,755 1.98%
Redditch (District) £255 2.08%
Reigate & Banstead (District) £251 2.21%
Ribble Valley (District) £182 2.88%
Richmond-upon-Thames (London) £1,626 1.94%
Richmondshire (District) £261 0.41%
Rochdale (Metropolitan) £1,779 2.99%
Rochford (District) £299 2.24%
Rossendale (District) £294 2.00%
Rother (District) £273 3.37%
Rotherham (Metropolitan) £1,734 4.48%
Rugby (District) £229 2.54%
Runnymede (District) £180 2.84%
Rushcliffe (District) £223 2.94%
Rushmoor (District) £219 2.33%
Rutland (Unitary authority) £1,968 4.81%
Ryedale (District) £259 0.73%
Salford (Metropolitan) £1,774 3.99%
Sandwell (Metropolitan) £1,576 4.99%
Scarborough (District) £273 2.83%
Sedgemoor (District) £251 3.25%
Sefton (Metropolitan) £1,782 3.07%
Selby (District) £243 minus 2.16%
Sevenoaks (District) £326 2.39%
Sheffield (Metropolitan) £1,758 2.98%
Shropshire (Unitary authority) £1,644 3.94%
Slough (Unitary authority) £1,540 2.99%
Solihull (Metropolitan) £1,536 3.85%
Somerset (County) £1,394 2.99%
Somerset West & Taunton (District) £222 3.46%
South Cambridgeshire (District) £260 3.89%
South Derbyshire (District) £200 2.80%
South Gloucestershire (Unitary authority) £1,757 3.06%
South Hams (District) £260 3.08%
South Holland (District) £232 3.13%
South Kesteven (District) £213 3.07%
South Lakeland (District) £251 2.47%
South Norfolk (District) £252 3.40%
South Oxfordshire (District) £240 4.21%
South Ribble (District) £236 minus 0.16%
South Somerset (District) £290 4.55%
South Staffordshire (District) £192 3.45%
South Tyneside (Metropolitan) £1,743 2.95%
Southampton (Unitary authority) £1,644 0.00%
Southend-on-Sea (Unitary authority) £1,562 3.98%
Southwark (London) £1,199 2.99%
Spelthorne (District) £210 2.44%
St Albans (District) £242 3.01%
St Helens (Metropolitan) £1,632 2.98%
Stafford (District) £192 2.13%
Staffordshire (County) £1,401 2.99%
Staffordshire Moorlands (District) £220 3.38%
Stevenage (District) £226 2.27%
Stockport (Metropolitan) £1,811 3.50%
Stockton-on-Tees (Unitary authority) £1,781 2.92%
Stoke-on-Trent (Unitary authority) £1,468 2.99%
Stratford-on-Avon (District) £220 2.76%
Stroud (District) £322 2.77%
Suffolk (County) £1,439 2.99%
Sunderland (Metropolitan) £1,590 2.99%
Surrey (County) £1,626 4.99%
Surrey Heath (District) £255 2.31%
Sutton (London) £1,538 2.99%
Swale (District) £223 2.81%
Swindon (Unitary authority) £1,661 3.01%
Tameside (Metropolitan) £1,653 2.99%
Tamworth (District) £192 2.68%
Tandridge (District) £259 2.29%
Teignbridge (District) £272 3.98%
Telford & Wrekin (Unitary authority) £1,531 0.89%
Tendring (District) £228 3.25%
Test Valley (District) £197 3.12%
Tewkesbury (District) £202 4.99%
Thanet (District) £299 2.33%
Three Rivers (District) £246 3.03%
Thurrock (Unitary authority) £1,441 3.00%
Tonbridge & Malling (District) £293 2.91%
Torbay (Unitary authority) £1,698 3.00%
Torridge (District) £250 3.55%
Tower Hamlets (London) £1,124 1.00%
Trafford (Metropolitan) £1,454 2.99%
Tunbridge Wells (District) £258 3.21%
Uttlesford (District) £271 3.53%
Vale of White Horse (District) £231 3.13%
Wakefield (Metropolitan) £1,589 3.87%
Walsall (Metropolitan) £1,928 2.99%
Waltham Forest (London) £1,544 2.99%
Wandsworth (London) £477 minus 1.00%
Warrington (Unitary authority) £1,651 3.02%
Warwick (District) £212 1.26%
Warwickshire (County) £1,591 3.74%
Watford (District) £282 1.50%
Waverley (District) £266 3.65%
Wealden (District) £314 2.66%
Welwyn Hatfield (District) £268 2.83%
West Berkshire (Unitary authority) £1,731 3.95%
West Devon (District) £336 2.16%
West Lancashire (District) £236 2.46%
West Lindsey (District) £303 2.58%
West Northamptonshire (Unitary authority) £1,694 3.08%
West Oxfordshire (District) £210 4.84%
West Suffolk (District) £270 3.34%
West Sussex (County) £1,556 2.99%
Westminster (London) £470 0.98%
Wigan (Metropolitan) £1,410 2.99%
Wiltshire (Unitary authority) £1,780 3.35%
Winchester (District) £246 3.74%
Windsor & Maidenhead (Unitary authority) £1,208 3.03%
Wirral (Metropolitan) £1,713 2.99%
Woking (District) £255 2.00%
Wokingham (Unitary authority) £1,737 2.89%
Wolverhampton (Metropolitan) £1,818 2.99%
Worcester (District) £206 2.49%
Worcestershire (County) £1,397 3.94%
Worthing (District) £252 2.00%
Wychavon (District) £173 0.67%
Wyre (District) £237 2.83%
Wyre Forest (District) £276 3.07%
York (Unitary authority) £1,508 3.02%