This giant bear sleeping bag is the BEST Christmas present we could imagine
12 December 2018, 12:24 | Updated: 14 December 2018, 10:17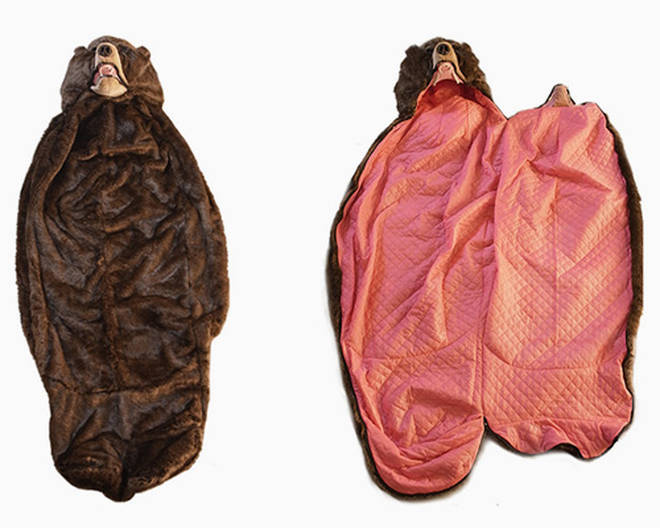 Someone has created a bear-shaped sleeping bag for the cosiest night's sleep you've ever had... but it comes at a price
If you're getting a bit panicky that you still don't know what you want to put on your Christmas list this year, may we suggest you take a gander at the following sleeping bag, shaped like a massive brown bear?
The design, created by Japanese Artist Eiko Ishizawa, was inspired by an actual real bear that escaped from the Italian side of the Alps to the Bavarian side. And It's so lifelike that we recommend taking care if napping in a room someone might walk in to - you might give them a fright.
Read more: OUTRAGE as Father Christmas slapped with PARKING TICKET outside shopping centre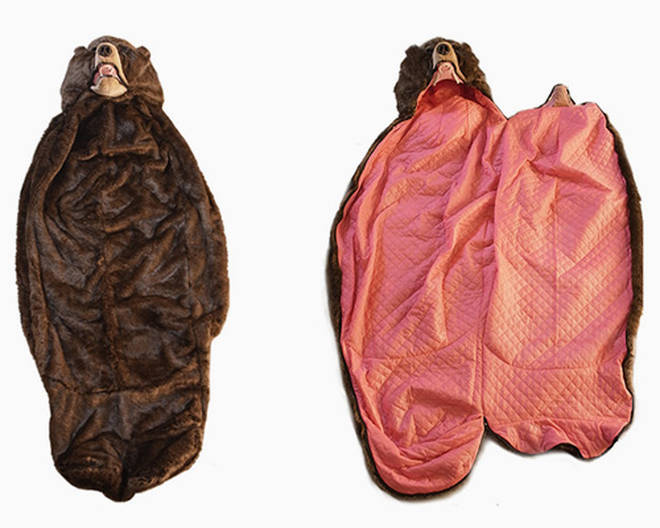 If you're wondering just how arty a sleeping bag, which has the sole function of giving the user a warm night's sleep, can be, then take a look at possibly the fanciest sleeping bag description of all time:
"By hiring this connotation of outdoor goods, this work depicts the contradictive relationship between admirations and love of mankind toward wild nature, and the boundaries that we rarely brake."
Those of you sat fantasising about taking a nap in what is essentially a massive bear (complete with what looks like lifelike pink insides?) shouldn't get too excited, though, because the sleeping bag costs an eye-watering £1846 ($2350).
However, if animal sleeping bags are your thing and you don't have two-thousand pounds to spare, you can shop these alternatives on SnooZoo, which specialises in stuffed animals that double up as sleeping bags. Nice.
There are a number of styles on their website, including this wolf one, which retails at $134 (£106).
Read more: You can now buy a giant unicorn sprinkler for your garden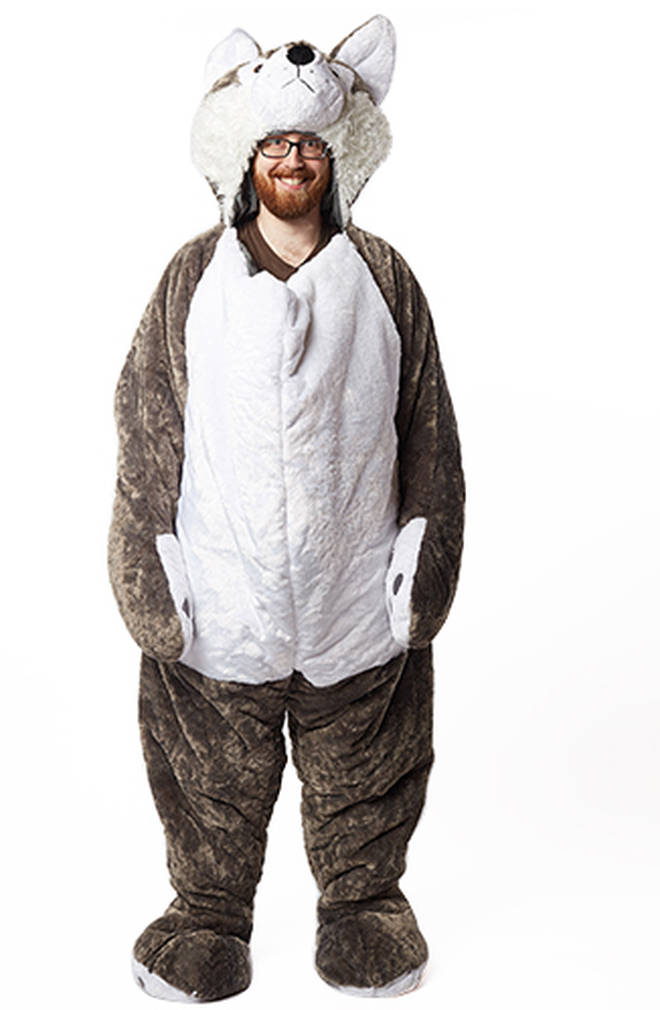 One customer review reads: "So soft! So warm, and very comfortable.
"The zippers were a great idea on the inside of the hand paws, makes it easier to get out of.I was very pleased with the craftsmanship (Eyes were sown in to the head).
"Very happy with my purchase!!"
NOW READ:
Tomorrow is the day you SHOULD put up your Christmas tree and here's why
Meghan Markle accused of 'fake laughing' her way through Royal Variety Performance
Mum reveals GENIUS two-minute hack that stops laundry smelling of damp