Storm Ciarán forecast: Met Office reveal when and where storm will hit UK
31 October 2023, 16:36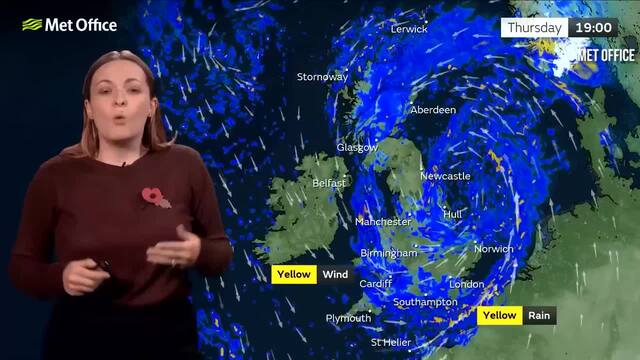 Met Office name Storm Ciarán in latest forecast
Storm Ciarán will bring wind and rain this week which is set to batter the UK.
The Met Office have named Storm Ciarán as they reveal that the UK should prepare for heavy rain and strong winds this week.
The storm is expected to bring gusts of up to 90mph in some areas as well as rain and flooding. This is the second storm to hit the country this month after Storm Babet brought torrential rain and wind to every corner of the UK.
Currently the Met Office have issued Amber weather warnings for rain in parts of Northern Ireland for Tuesday 31 October, and an Amber weather warning for wind in parts of England and Wales on Thursday 2 November. There are also Yellow weather warnings for rain in Scotland from Wednesday 1 November until Friday 4 November.
The forecast for this week will see up to 40 to 60mm of rain in some areas as the storm makes its way across the country.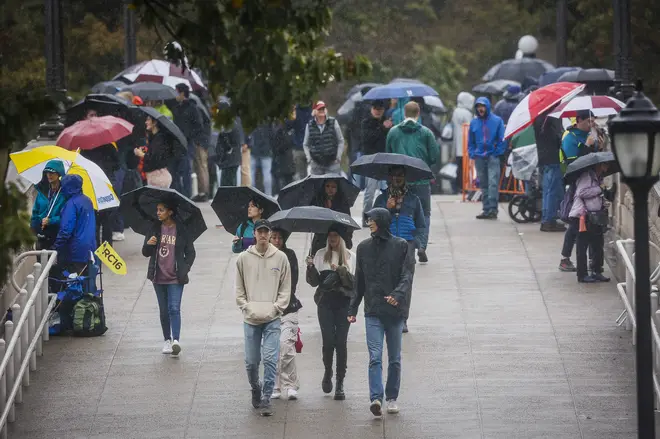 When will Storm Ciarán hit?
Storm Ciarán hit the UK on Monday.
Parts of England and Wales have been issued a Yellow weather warning for rain from Wednesday 1 November starting at 18:00 until Friday 3 November at 06:00. The wind warnings will end on Thursday 2 November at 23:59.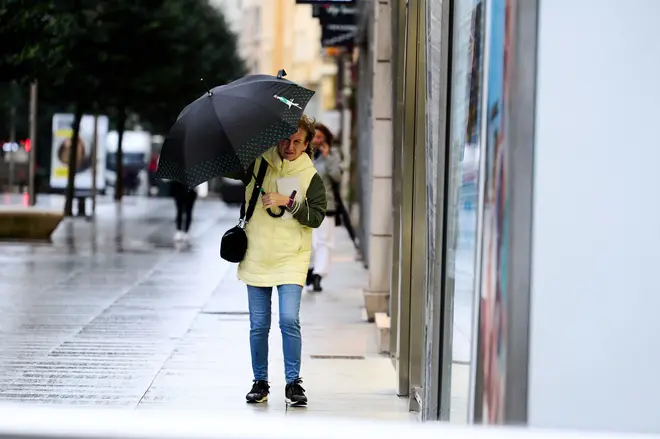 Where will Storm Ciarán hit?
Storm Ciarán is set to hit Northern Ireland, England, Wales and Scotland.
The whole of Northern Ireland is under a weather warning on Tuesday 31 October and Wednesday November 1, while parts of Southern England will be affected on Wednesday November 1.
Thursday will see areas of North East England be under a Yellow weather warning on both Thursday November 2 and Friday November 3 as well as parts of Scotland.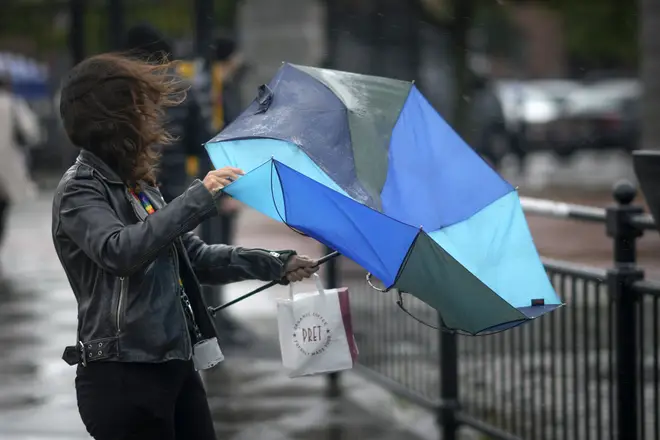 What has the Met Office said about Sorm Ciarán?
Met Office Deputy Chief Meteorologist, Chris Almond, said: "Winds associated with Storm Ciarán are likely to gust to 80mph along the south coast of England, with a small risk of somewhere exposed seeing 90mph, and winds could even gust up to 50 or 60 mph further inland.
"This deep low-pressure system will also bring heavy rain to much of the UK, but the heaviest rain is expected in southern and western areas with 20 to 25mm quite widely across the region but up to 40 to 60mm potentially over higher ground.
"Heavy and persistent rain will fall onto already saturated ground bringing a risk of further impacts such as flooding in areas that are already struggling to clean up from the heavy rainfall we have seen over the last week or so."
⚠️ A number of severe weather warnings are in place this week ahead of #StormCiarán due to arrive on Wednesday night.
Here's a summary:

🟠 An Amber warning for RAIN is in place for eastern Northern Ireland from 2100 Monday – 0900 Tuesday

⚠️ A Yellow warning for RAIN covers…

— Met Office (@metoffice) October 30, 2023