Sunbed wars: The unexpected problem plaguing holidaymakers
9 August 2023, 17:30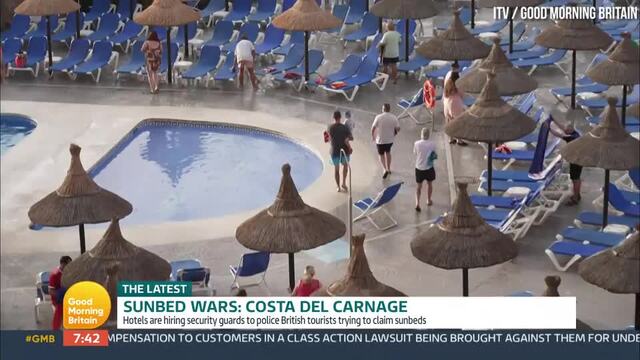 Tourists on Costa del Sol rush to grab sunbeds in GMB clip
Sunbed wars have become a huge talking point after shocking footage of holidaymakers rushing to reserve spots by the pool continue to go viral.
Sunbed wars are plaguing holidaymakers at popular summer resorts, making their relaxing getaways a lot more stressful.
While the fight to reserve the best poolside seats has been a long-running issue, the chaos at hotel pools seems to have escalated this year, with recent reports of people throwing towels in the pool, hotels being forced to hire security and even a mum being tipped out of her lounger.
Footage shared across TikTok shows holidaymakers queuing up at the gates of their hotel pools waiting for the moment the area is opened so they can bag the best loungers.
Often it's not a calm and respectful situation, however, with some footage showing people swarming through the gates, running to beat the others to the ideal seats.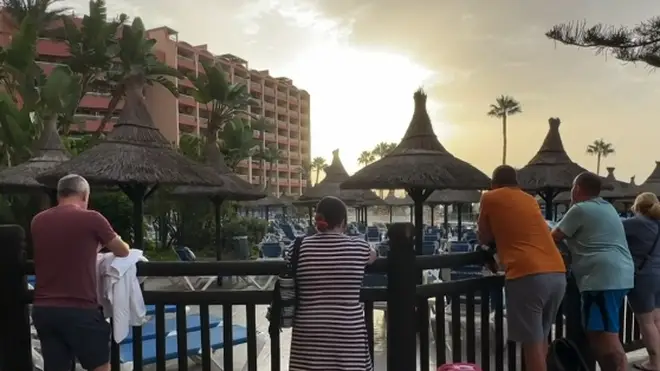 This week, it was reported that two British men allegedly tipped a woman out of a lounger at a resort in the Canary Islands.
The 53-year-old mum-of-two is said to have been tipped from her sunbed by the two men who claimed she had stolen their spot.
Elsewhere, other Spanish hotels have been forced to hire security guards to help deal with the chaotic scenes taking place each morning.
Good Morning Britain sent a journalist to the Costa Del Sol this week to report on the dramatic events, and ended up capturing the moment security opened the doors to the pool.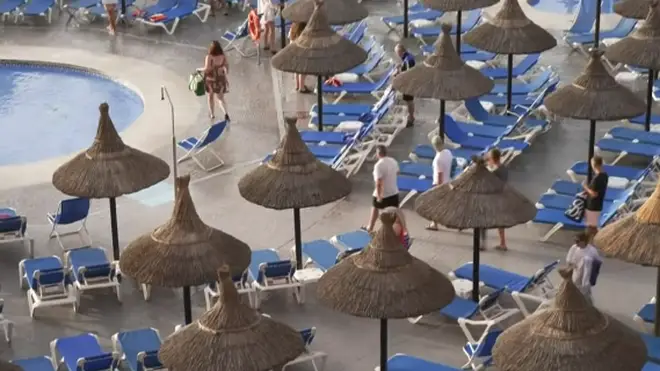 People could be seen flooding through the doors, racing to be the first to lay their towels on their desired sunbeds.
ITV reporter Nick Dixon said on the report: "There is so much pressure and competition for people to get these prime spots, so people can get close to the pool and so people can keep an eye on their kids or they can get close to the bar as well. But it has led to tension, to arguments and fights and complaints.
"That's why they've had to hire what they call a sunbed supervisor and a security guard as well, to watch over people and make sure things aren't getting out of control. Because that has been happening, here at time certainly and at other hotels and resorts across the Mediterranean."
Read more: