Stacey Solomon fans spot 'rude' plane habit as family jet off on holiday
7 August 2023, 11:29 | Updated: 7 August 2023, 11:51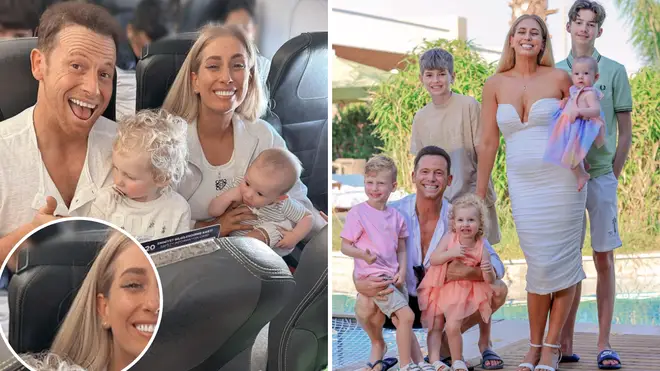 Stacey Solomon and husband Joe Swash have taken their kids on a luxury 10-day family holiday.
Stacey Solomon, 33, and Joe Swash, 41, are currently on a family holiday abroad with their kids Zachary, Leighton, Rex, Rose and Belle.
The Loose Woman star and the former EastEnders actor shared pictures last week of their family getting ready for their trip on the plane.
Stacey and Joe were all smiles as they posed with their little ones, but fans have noticed a very annoying plane habit the TV star appeared to have missed.
In one of the pictures, Stacey can be seen smiling up at the camera, revealing the back of her plane chair.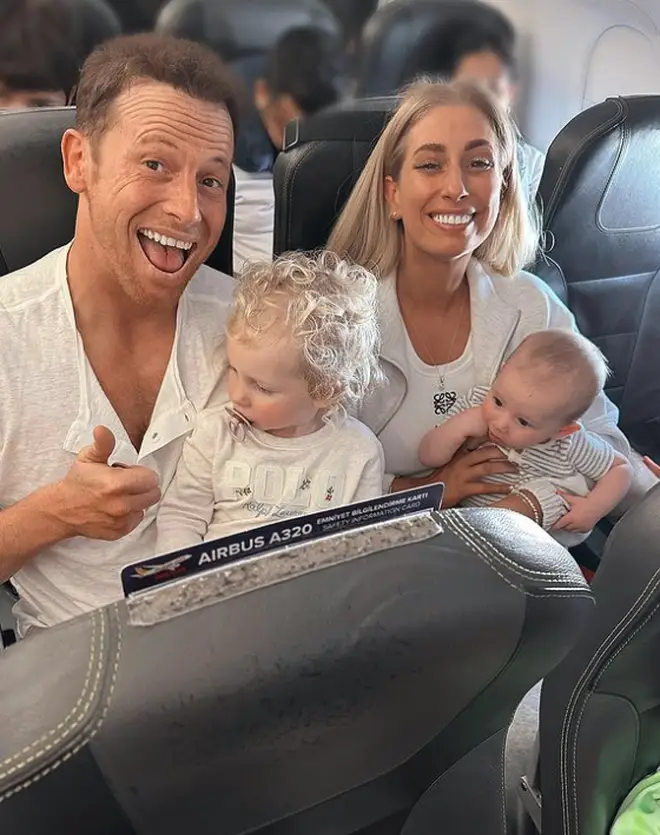 On the chair, the passenger behind her appears to have placed their handbag, wrapping the strap around the top of Stacey's chair.
"Has the person behind Stace put a bag on her head rest? That would be straight off! Irritating the back of my head!", one person commented on the post, while another added: "Exactly, how rude".
Another added: "Airplane etiquette should be taught in schools, I'm not even joking. People should not be allowed to kick your seat, place bags on them, or take off their shoes..."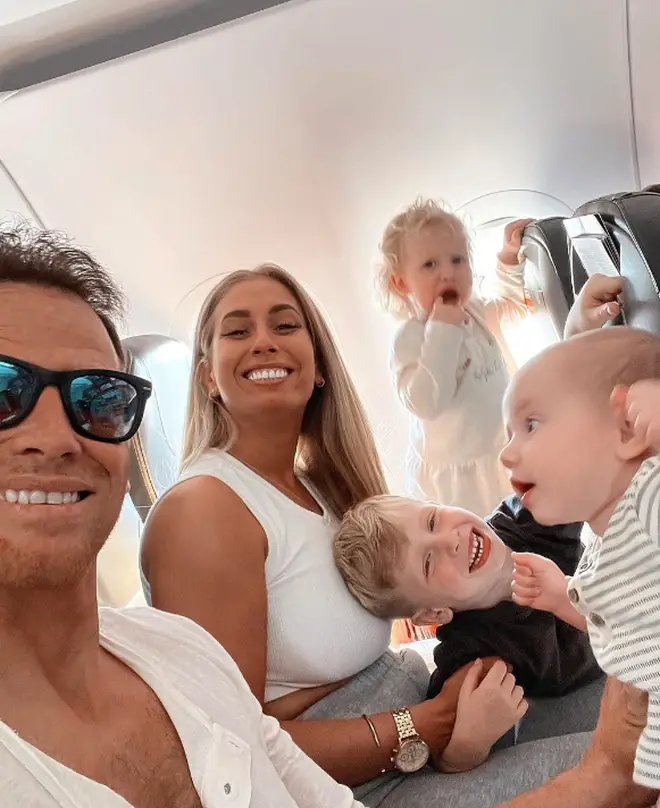 It appears the strap did not dampen Stacey's holiday mood as she has since been sharing beautiful pictures with her family from the luxury hotel they are staying at.
Most recently, Stacey and Joe posed for pictures as a family ahead of an evening at the kids disco and bingo at their hotel.
Stacey looked beautiful in a white body-con dress, while Joe dressed in a shorts and a smart blue shirt.
It was Belle, however, that stole the show, dressed in a rainbow dress for the night out.
For privacy reasons, Stacey has not revealed where her family are on holiday at the moment, however, told fans this weekend that she would share details with them when they get home as she was so impressed with the hotel.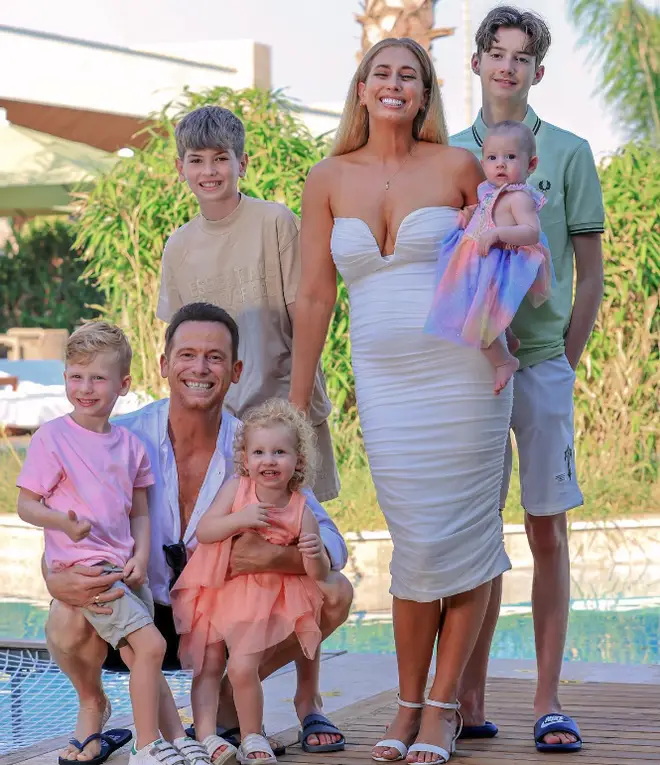 Stacey Solomon has five children, three of which she shares with husband Joe Swash, who are all on the family holiday.
The star welcomed her first child, 15-year-old Zachary, with her childhood sweetheart Dean Cox when she was 17-years-old. Four years later, she welcomed Leighton, 11, with her ex-fiancé Aaron Barnham.
In May 2019, Stacey and Joe welcomed their first child together, Rex, who is now four-years-old.
They went on to welcome a daughter, one-year-old Rose, in October 2021, before growing their family further with five-month-old Belle, who was born earlier this year.
Joe Swash also has a son, 16-year-old Harry, who he shares with his ex Emma Sophocleous.
Read more: