Ant McPartlin tattoos: What are they and what do they mean?
20 November 2023, 14:22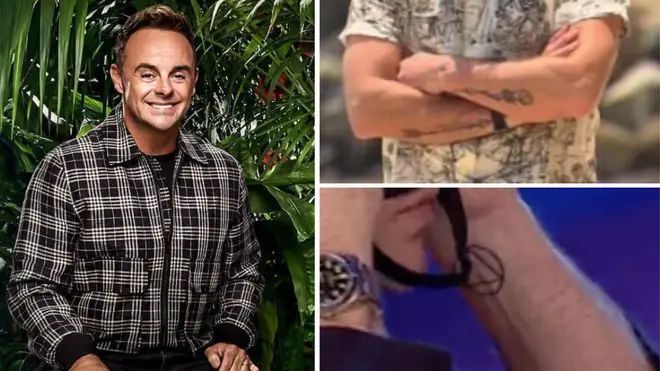 Here's everything you need to know about Ant McPartlin's numerous tattoos and the emotional meaning behind them.
Ant McPartlin, 48, has returned for another series of I'm A Celebrity alongside his on-screen partner and friend Declan Donnelly.
During the first episode of the new series, Ant could be seen wearing a short-sleeved t-shirt, which allowed his many tattoos to be revealed to the viewers.
The Ant and Dec's Saturday Night Takeaway, Britain's Got Talent and Limitless Win star has been adding to his tattoo collection in the years he has been on TV, with some holding significant meaning to himself, his loved ones and his sobriety.
Here's everything we know about Ant's tattoos, including where they are, what they are and what they mean.
John Lennon tattoo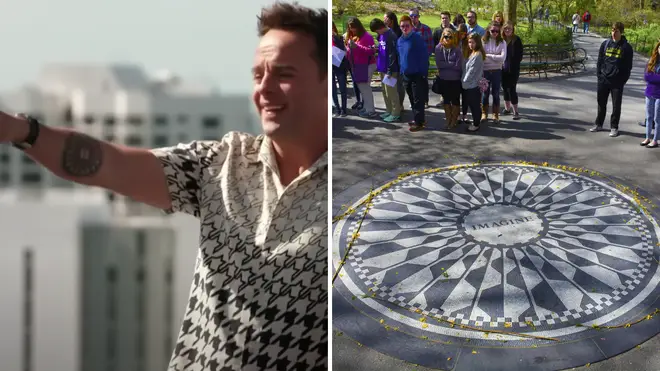 On his right arm, Ant has a large circular tattoo which is a tribute to John Lennon and his positive messages spread across the world.
The design is the same of the Imagine mosaic that was erected in Strawberry Fields, New York, to honour The Beatles star.
Arrow tattoo
On his right arm, Ant has a long arrow inked across the skin.
While it is not clear the special meaning this has to him, there is a symbolic meaning to arrow tattoos overall.
According to some interpretations, arrow tattoos today symbolise strength in certain phase in someone's life and direction in finding your way.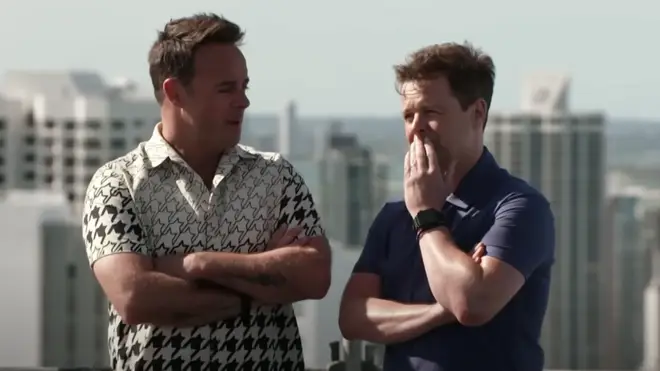 Large rose tattoo
Ant also has a long-stemmed rose on his left arm, in exactly the same place as the arrow on the right.
In general terms, rose tattoos represent passion, true love, immortal love, the everlasting, and a love that will never fade.
Of course, Ant could hold a more unique and private meaning for this specific tattoo.
Three stars tattoo
Ant also has three simple stars tattooed onto his left wrist.
Again, the TV star had not revealed what this tattoo means to him specifically, but in general terms the three star tattoo can be for three individual people or could symbolise a connection to the divine, spiritual growth, or a belief in a higher power.
Unknown tattoo
Ant also has a tattoo on his right wrist which appears to be S & H.
It is unknown what these initials stand for.
'A' love heart tattoo
Ant showed off an 'A' tattoo placed in a love heart on his chest which was inked over own heart.
At the time this tattoo was first seen, in 2021, it was reported the ink was a tribute to his wife Anne-Marie Corbett.
AA symbol tattoo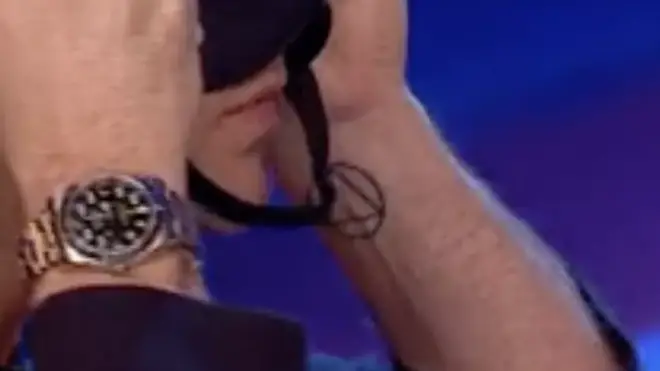 On his left wrist, Ant also has a simple tattoo of a triangle within a circle.
This tattoo is very similar to the symbol of AA (Alcoholics Anonymous) which was designed to represent the three sides of addiction - physical, mental and spiritual - as well of the three cures - unity, recovery and service.
Ant has spoken of this tattoo before, explaining: "It means a great deal to me. The tattoo is based on the symbol but is not exactly the same.
"It's more about beliefs and principles and where your mind is at in terms of love and being of good service to other humans, moving forward positively. It's about how I am and how I will live my life in a good way."
Read more: