Stacey Solomon shares footage of Joe Swash's wedding vows as they mark anniversary
25 July 2023, 10:14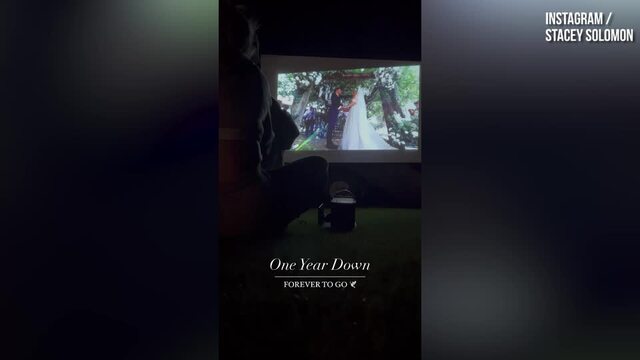 Stacey Solomon shares wedding footage of Joe Swash's vows
Stacey Solomon and Joe Swash marked one year of marriage by watching their wedding video back for the first time.
Stacey Solomon, 33, shared special footage from her wedding to Joe Swash, 41, to mark their one year anniversary.
The Loose Woman star married the former EastEnders actor on 24th July 2022 at their home, Pickle Cottage, with their children, friends and family around them.
Now, to mark a whole year of married life, Stacey and Joe sat down to watch their wedding video for the first time.
In a sweet Instagram post, Stacey shared footage of Joe's wedding vows, which she reveals is one of her favourite parts of the video.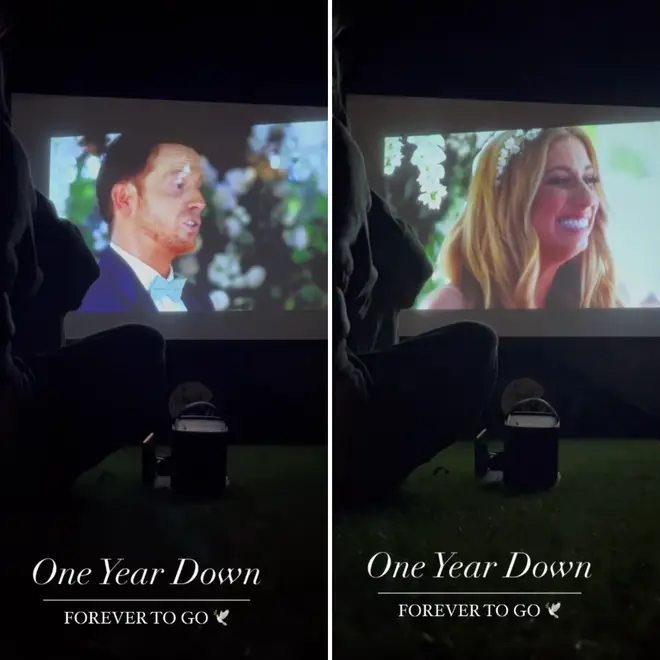 In the video, an emotional Joe can be heard saying: "You are the love of my life, you're my soulmate. I promise to love you, to protect you, to look after you and our family. I'll never let you down."
He went on: "I'll always have your back, even when you're wrong. I adore you, I did from the very moment I met you. Seven years ago, in Australia, and here we are now, with our kids, and our family, and our loved ones.
"I can't believe how lucky I am to have you and I hope you feel the same about me. I love you so much Stacey."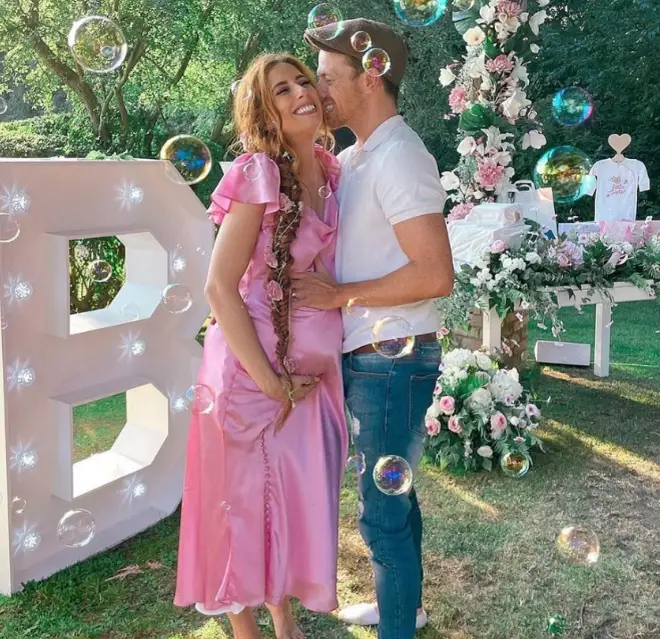 Captioning the post, Stacey wrote: "🕊️ One year down, forever to go… 🕊️ Happy 1st Anniversary bub. Honestly cannot believe it's been a whole year 🥲 We sat up till late last night & watched our wedding video for the first time.
"This was my favourite part (and the boys speeches) It was even more magical than I remembered. To the moon and back Joe. So glad I have forever with you."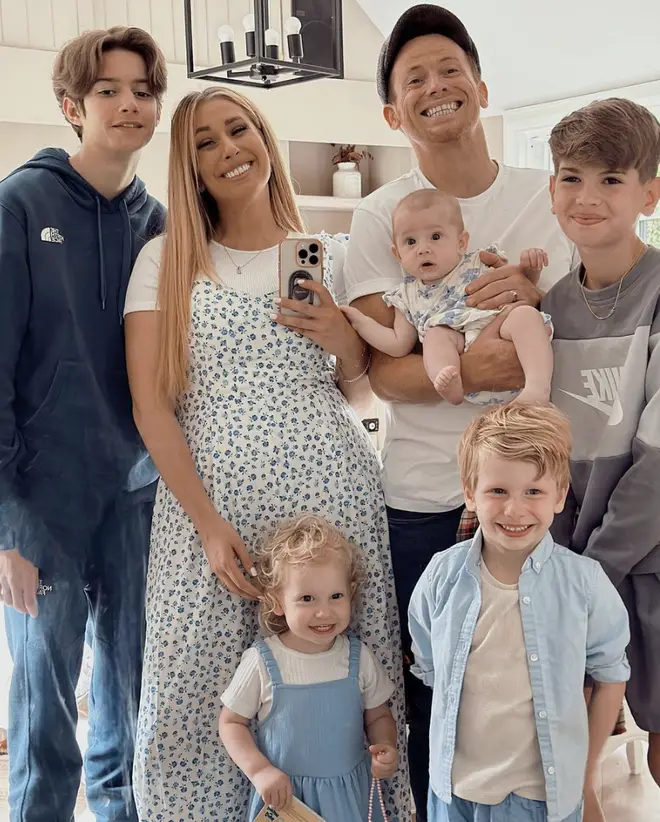 Stacey and Joe first confirmed their romance in 2016 and two years later the couple moved in together.
In February 2019, Stacey confirmed that she and Joe were expecting their first child together, adding to their family – Stacey already had Zach, 15, and Leighton, 10, from previous relationships and Joe had Harry, 16, with his ex-girlfriend.
In May 2019, Stacey gave birth to their son, who they later called Rex.
The following year, in December 2020, Stacey and Joe announced their engagement and a year later moved into their new family home, Pickle Cottage.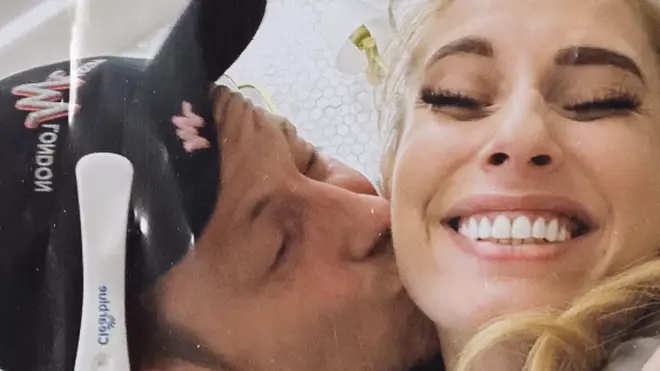 In June 2021, Joe and Stacey announced their family would be growing again, and in October 2021 they welcomed a daughter, Rose.
The following year the couple tied the knot at their home, Pickle Cottage, with all their children, family and friends around them.
Earlier this year, Stacey gave birth to her fifth child and her third with husband Joe, another daughter who they called Belle.
Read more: