Inside Stacey Solomon's family holiday with husband Joe Swash and five kids
14 August 2023, 14:27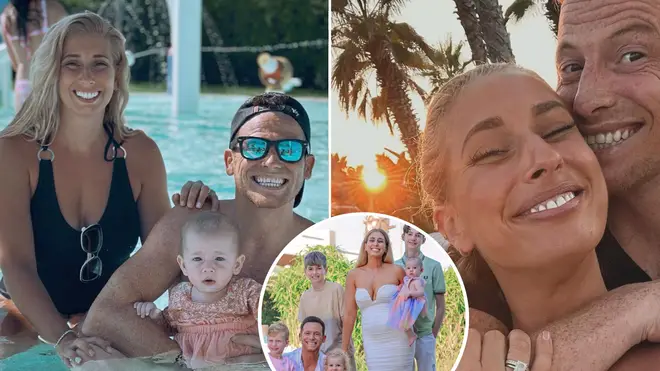 Where has Stacey Solomon gone on holiday?
Stacey Solomon, 33, and Joe Swash, 41, have just touched down in the UK following their luxury summer holiday to Turkey with their children.
The Loose Woman star and her family waved goodbye to Pickle Cottage for 10 days to soak up the sun and enjoy some quality time together during the school break.
Since jetting off earlier this month, Joe and Stacey have shared a string of photos from their extravagant Turkish trip, including sunny snaps of Zachary, 15, Leighton, 11, four-year-old Rex, one-year-old Rose and five-month-old Belle enjoying the pool, beaches and hotel activities.
Here's everything we know about Stacey's family holiday, including details of the Solomon-Swash's eye-wateringly expensive resort.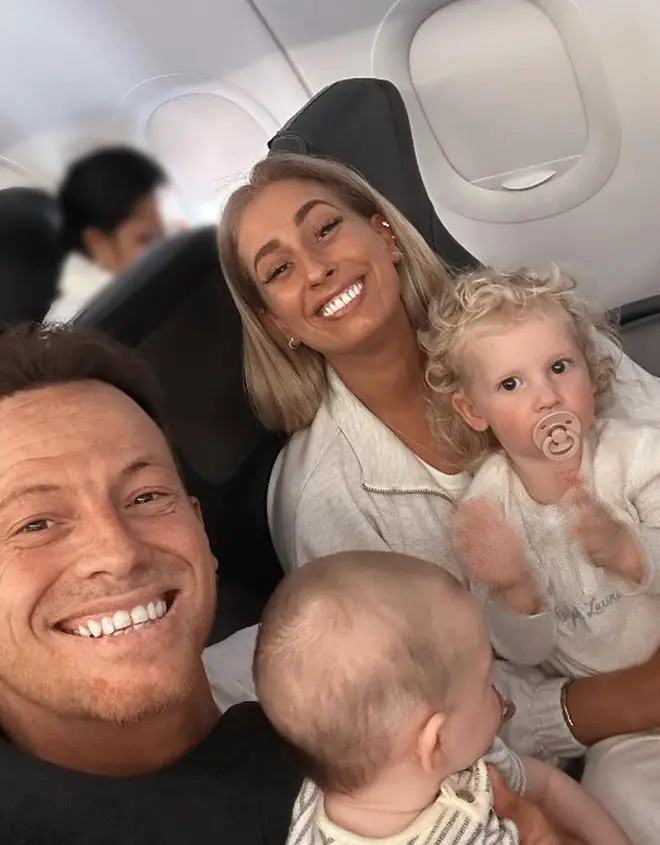 Where did Stacey Solomon go on holiday?
Stacey Solomon and Joe Swash did not initially reveal where they were going on holiday.
However, the TV star did say she would share details when they got home as she was so impressed with the resort.
Boasting stunning decor, plus endless activities for the kids, including a children's disco, bingo and more, the Sort Your Life Out star finally revealed the location of her sun-soaked trip.
Next to a smile-filled album of her family by the beach and pool, she wrote: "Our last day in paradise… ☀️🥲 The last ten days have been heaven and I don't want it all to end 😭 Spending time with my family is just the best thing in world. 🌎 And this place was just MAGICAL."
The busy working mum told fans she stayed at Regnum Carya, an all-inclusive hotel in Belek-Antalya, Turkey – and even secured a cheeky discount.
She added: "Thank you for the memories @regnumcarya too the moon and back family 🤍 ad we got a discount from our travel agent @trendingtravel on this hotel 🤍."
How much did Stacey Solomon's holiday cost?
Since returning home, Stacey Solomon has received backlash for her family holiday after Instagram users slammed the star for sharing "unrelatable" content.
The former X Factor singer was hit with a slew of comments criticising her for posting about the expensive resort, which allegedly cost upwards of £40,000.
"How relatable a 47k holiday," wrote on furious fan.
"Blimey… I wish I could afford £40k on a holiday. That's more than a year's salary for most working-class people," said another user.
Stacey addressed the negative comments on her Stories, suggesting fans unfollow or mute her if her posts offend them.
She wrote: "I'll do a little holiday Q&A while I'm on my way to work tomorrow night so feel free to ask away.
"If me sharing our holiday doesn't make you feel good then unfollow or just mute me or something. I love coming on here and sharing things so much and I love our community on here.
"All I ever want is to take you on the adventure with us and hopefully make you smile along the way."
Stacey Solomon shares family holiday pictures
Stacey and Joe posed for pictures as a family ahead of an evening at the kids disco and bingo at their hotel.
Stacey looked beautiful in a white body-con dress, while Joe dressed in a shorts and a smart blue shirt.
It was Belle, however, that stole the show, dressed in a rainbow dress for the night out.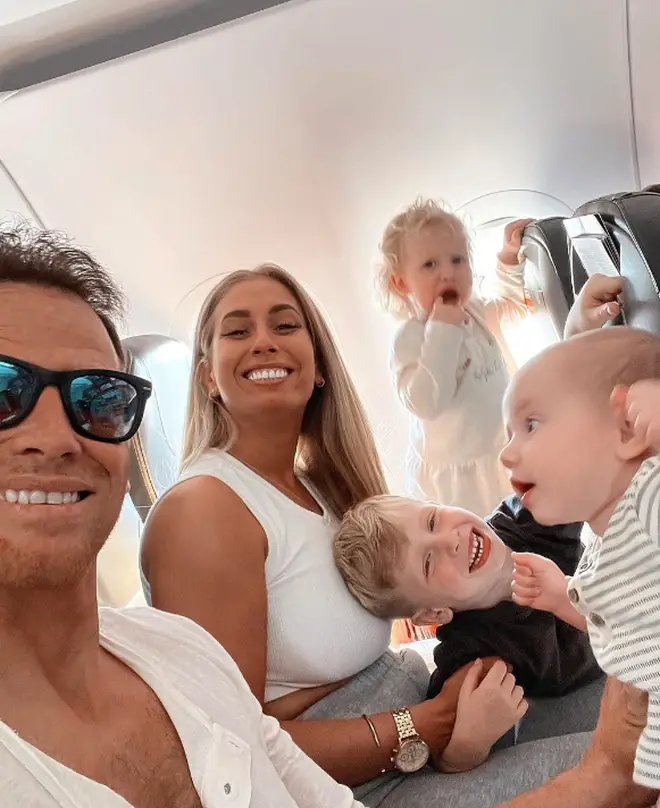 Stacey Solomon holiday nails
Ahead of jetting off, Stacey revealed her holiday nails to her fans.
Sticking with a sea-vibe, each nail features a different design; from a star fish to water droplets and gold foil.
Captioning the video on her Instagram, Stacey wrote: "🐚 Summer Holiday Nails 🐚 Omg I finally finished work for the next 10 days and am so excited to spend precious time with my babies 🥲 I walked into the nail shop and turned into my 8 year old self again and went full under the sea theme 😂 does anyone else do this and just go wild when it's time for a work break? 😂🙏🏼.
"But I genuinely haven't loved my nails in so long they've been knocking down chimneys & building walls for the last 3 months now so I'm over the moon 😂 Happy Wednesday everyone! Love you lots 🐚🌊🏝️ holiday here we come 🥹."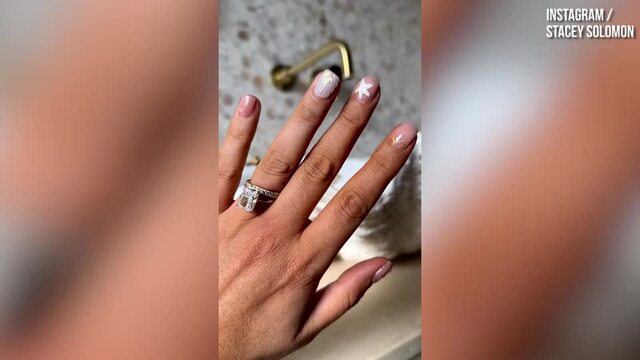 Stacey Solomon shows off holiday nails
How many children do Stacey Solomon and Joe Swash have?
Stacey Solomon has five children; three of which she shares with husband Joe Swash.
The star welcomed her first child, 15-year-old Zachary, with her childhood sweetheart Dean Cox when she was 17-years-old.
Four years later, she welcomed Leighton, 11, with her ex-fiancé Aaron Barnham.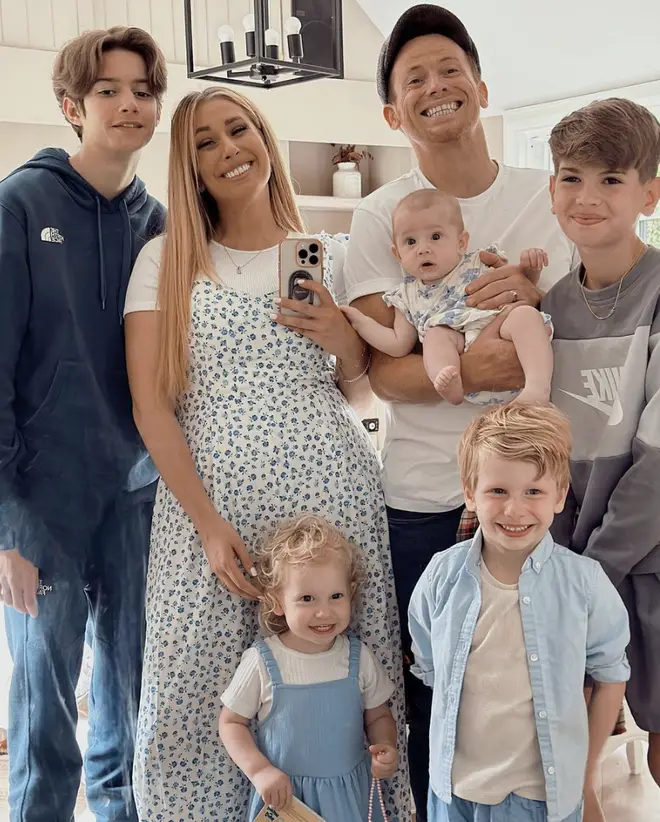 In May 2019, Stacey and Joe welcomed their first child together, Rex, who is now four-years-old.
They went on to welcome a daughter, one-year-old Rose, in October 2021, before growing their family further with five-month-old Belle, who was born earlier this year.
Joe Swash also has a son, 16-year-old Harry, who he shares with his ex Emma Sophocleous.
Read more: