Full list of things you can and can't do from today in England under Boris Johnson's roadmap
8 March 2021, 07:17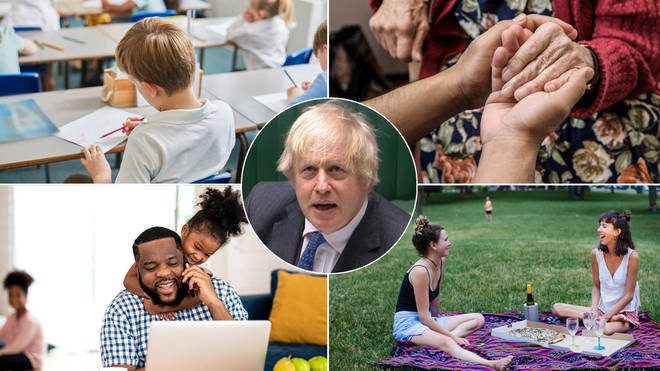 What can you do from today in England? All the new rules from Boris Johnson's lockdown 'roadmap to freedom' revealed...
Monday (March, 8) kickstarts Boris Johnson's roadmap to freedom as lockdown rules in England begin to lift.
Last month, the Prime Minister revealed that from today all children should head back to school after classrooms were closed back in January.
But restrictions around socialising and visiting loved ones have also changed, so here are the full list of things you can and can't do as of today.
You can send your children to school
Boris Johnson has opened schools in England for all pupils.
The PM said: "The reopening of schools marks a truly national effort to beat this virus. It is because of the determination of every person in this country that we can start moving closer to a sense of normality."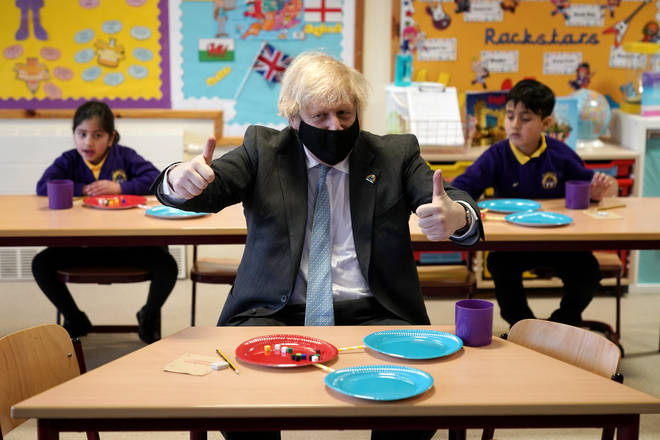 Secondary school students must take a rapid Covid test at school before they can return to lessons and will be given 'lateral flow' test kits to test themselves at home twice a week.
They will also be asked to wear masks in class, while University students can also return if they need specialist equipment, while all others should continue to work from home.
Read More: Meghan Markle says Kate Middleton made her cry over royal wedding flower girl dresses
Wraparound childcare is allowed
Childminders can start working again from Monday if there is a valid reason.
These include if you are working, seeking work, attending education, seeking medical care or attending a support group.
Vulnerable children have been allowed to attend wraparound childcare throughout the pandemic.
School sports and clubs are also allowed to resume if they are part of wraparound care.
You can meet one friend in the park for a picnic
In one of the biggest changes to the rules, you are now allowed to sit down with one person who is not in your household or support bubble for a coffee or picnic.
Previously, you were only allowed to exercise with a friend, but 'recreation' has been added to the list of valid reasons you are allowed to leave your home.
This is only allowed in public open spaces, with people in England still banned from visiting each other's homes.
If you're meeting someone from another household there must only be two of you, and strict social distancing should still be followed at all times.
Children under 5 years old and carers for someone with a disability are not counted in this limit.
You must still 'stay at home'
Boris Johnson's 'stay at home' order will remain in place until March 29 in England.
This means you can still only leave your house for specific reasons, including work, education, food shopping, exercise or helping a vulnerable person.
But 'recreation' has now been added to this list.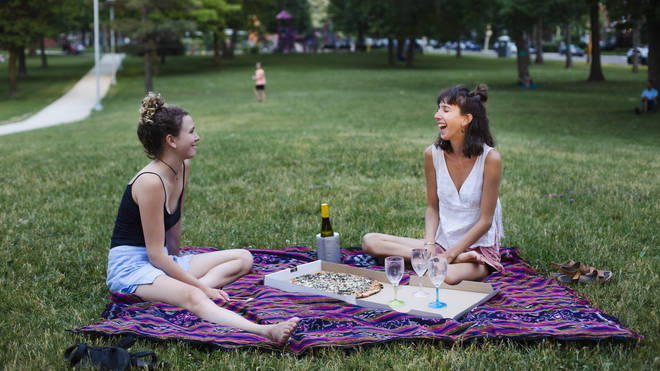 You can visit care homes
There is a change to care home visiting rules, which allow each resident to nominate one consistent visitor.
They must take a rapid Covid test and wear PPE during the visit, but they will then be allowed to hold hands with their loved one.
Previously, screens were used to separate visitors.
Campaigns for local elections are allowed
Campaigners are now allowed to start door knocking and delivering leaflets ahead of May's local elections.
Strict social distancing must still be followed and only one campaigner should knock on each door.
You can't stay overnight at a friend's house
With the 'stay at home' message still in place, you are not allowed to stay overnight at a friend's house.
Until May 17 at the earliest, you cannot sleep over with loved one's who aren't in your bubble.
You can't go to a pub or restaurant
Outside dining and pubs will open from April 12 at the earliest, while indoor seating is set to reopen from May 17 under the roadmap.
You can't go on holiday
The earliest you will be able to go on a self-contained holiday in England is April 12, and this will have to be with your household or support bubble.
Holidays abroad or with multiple households will not be allowed until at least May 17, as you currently need a 'valid reason' to leave the country.
Now Read: New Harry Potter sequels 'teased by Warner Brothers boss'