When will Hurricane Nigel arrive? Exact time and location revealed
20 September 2023, 11:32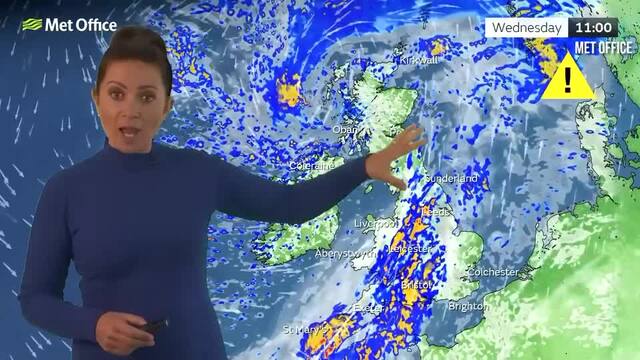 Met Office give weather forecast amid Hurricane Nigel
The Met Office have issued a Yellow weather warning for today.
The Met Office have revealed where and when Hurricane Nigel will hit after issuing a Yellow weather warning for today.
Parts of the UK are set to experience heavy rain and flooding, with up to 200mm of rainfall and wind gusts reaching 75mph expected.
With the weather warning in place for many parts of the UK, when will Hurricane Nigel arrive?
Here is everything you need to know.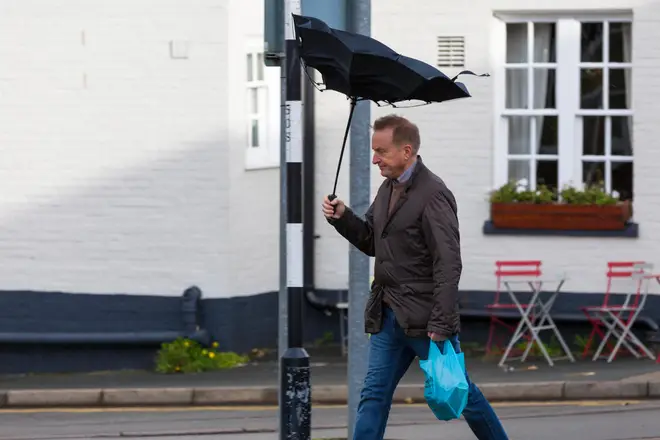 There will be strong winds across parts of western Scotland from 1pm-7pm, with a Yellow weather warning in place during those times.
Wind gusts could reach 75mph in certain areas so the public should take care when travelling.
There is also set to be heavy rain across parts of southeast England from Wednesday 4pm until Thursday 3am.
Parts of northwest England and Wales will also experience heavy rain from now until 6pm.
Grahame Madge a Met Office spokesperson spoke about the heavy rainfall, saying:
"Although we've indicated that there could be flooding associated with the reasonably high levels of rainfall, that's not something anticipated to be widespread.
"It's something that may be a consequence of a catchment that suddenly gets more inundated or there are blockages in drainage."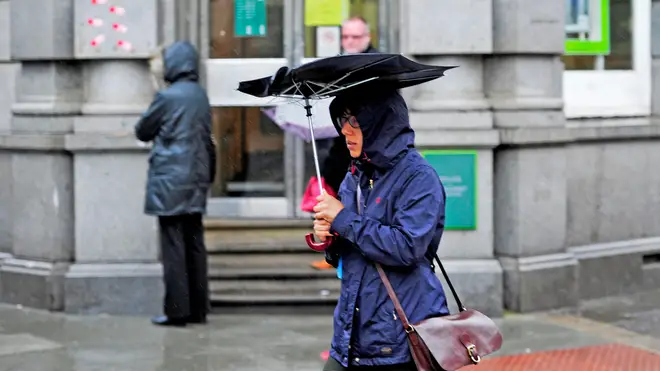 Met Office forecaster Alex Deakin added: "Ex-hurricane Nigel is currently out in the mid Atlantic.
"That is ex hurricane Nigel. It will go through that transition. It will lose the warm seas because the seas around the UK are not warm enough to support hurricanes, so it will stop being fuelled from below and start being impacted by the jetstream above."
This weather is in stark contrast to the scorching temperatures the UK experienced last week.
The September heatwave saw parts of the UK exceeding 30C, bringing some well needed sunshine that had not been seen during the summer months.