14 day weather forecast from Met Office reveals when heatwave will end
7 September 2023, 10:48 | Updated: 12 September 2023, 12:28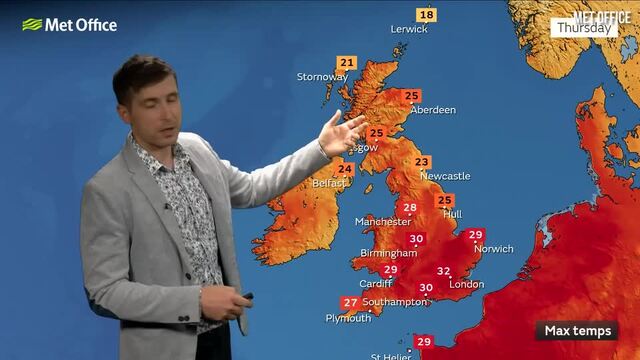 Temperatures to climb ahead of peak on Saturday September 9th in forecast
The Met Office's latest forecast reveals that heatwave temperatures will be replaced by showers and cooler temperatures as we move through September.
The UK has been in the grips of a September heatwave this week, with temperatures as high as 32C causing sweltering conditions.
As we move through this heatwave week, and into the middle of September, people have been left questioning when the heatwave will end and temperatures return to normal for this time of year.
Most recently, the Met Office published a long-range forecast which reveals when we can expect the heatwave to end and cooler temperatures to sweep in.
Here's what we know so far: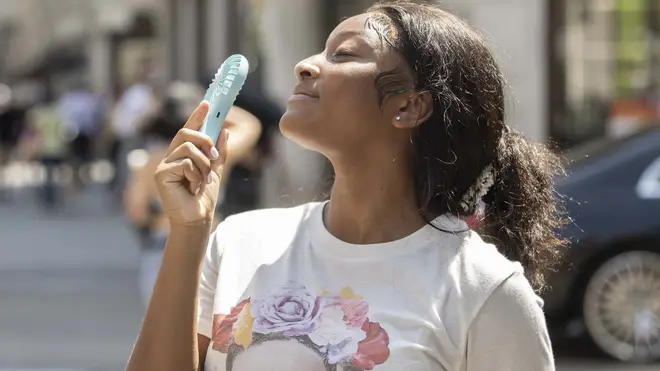 14 day weather forecast
Thursday 7th September
On Thursday, 7th September, the heatwave across the UK will continue to bring high temperatures of up to 32C.
There will be some scattered showers in the west, spreading northwards, which have potential to be heavy and accompanied by thunder.
The temperatures will remain high into the evening, making for a difficult night of sleep.
Friday 8th September
The high temperatures will continue into Friday, 8th September, with lots of sunshine and highs of up to 29C.
Thundery showers are still possible, but mainly located in the west.
Saturday 9th September - Monday 11th September
Very warm temperatures and sunshine is expected at the beginning of the weekend, though the risk of showers remains.
Saturday, 9th September, is expected to be the hottest day of the year with 33C.
Later, showers will break out more widely, which will bring cooler temperatures to the northwest. These showers are also predicted to begin to move southeastwards.
Monday 11th September - Wednesday 20th September
The heatwave temperatures will stick around in the south east areas of the UK to begin with, however, a cold front is expected to more south, bringing cooler temperatures. There is potentially a risk of some heavy and thundery rain around this time.
Moving forward in September, weather will become more changeable, with temperatures expected to return to average for this time of year.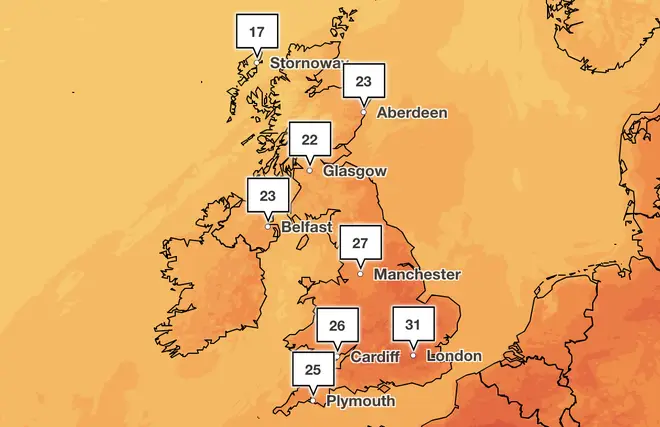 When will the heatwave end?
According to forecasts, the heatwave is expected to stick around for most of the UK until next week when temperatures will fall slightly.
While the weekend will remain sunny and hot for most, temperatures will slowly decrease next week, with a cold front bringing in more normal temperatures for this time of year later in the month.
Read more: