When will the heatwave end? Met Office latest forecast
6 September 2023, 08:43 | Updated: 12 September 2023, 12:27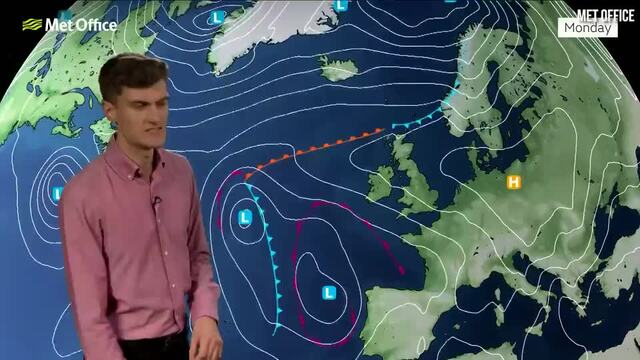 Hotter temperatures to come in Met Office weather forecast
The Met Office have forecast the September heatwave will keep temperatures high through the week and into the weekend – but when will this heatwave end?
The UK is set to bask in soaring temperatures of up to 32C this week as summer weather finally arrives with a highly-anticipated heatwave.
According to the Met Office, the reason behind the heatwave is due to high pressure is expected bringing widespread warm weather, and while The South will see the highest temperatures, the heat will travel to The North as well.
The high temperatures are expected to peak on Wednesday and Thursday this week, with potential for the mercury to reach up to 32C in southern parts of the England.
The last time the UK experienced 30C heat was back at the start of July, with the summer months proving a disappointment.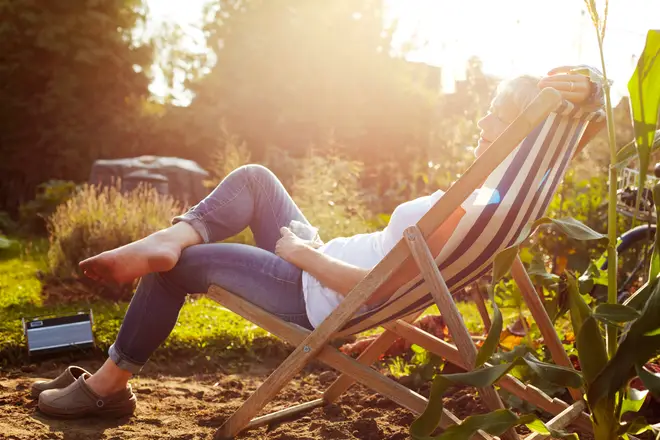 How long will the heatwave last?
The UK's September heatwave is expected to last throughout this week and over the weekend.
Wednesday and Thursday will be the hottest days of the week for much of the country, with The South experiencing temperatures as high as 32C.
The good news for working people and students back to school this week is that the hot weather is expected to carry into the weekend, with highs of 27C expected on Saturday and Sunday.
Next week's weather is more of a mystery as people across the UK wait for longer forecasts, however, the Met Office have predicted the above average temperatures could be here to stay.
They write: "Some uncertainty surrounds the specifics of the forecast for mid-to late September, but it is possible that the end of the month may be slightly drier than usual as there are indications for more high pressure affecting the country than normal."
However, periods of rain and showers are possible as we move through mid to late September.
When will this heatwave end?
According to forecasts, the temperatures across the UK are due to drop next week.
While this week will see temperatures rise to as high as 32C, by Monday next week the mercury is expected to drop to a high of 25C.
On Monday 11th September, there will be highs of 25C in The South, 21C in The South West, 18C in Scotland and 17C in Belfast.
On Tuesday 12th September, those temperatures will drop again to highs of 21C in The South, 17C in The Midlands and 16C in The North.
Why is there a heatwave in the UK?
The Met Office have explained that the UK September heatwave is being caused by high pressure sitting in the South East.
Chief Meteorologist Mark Sidaway said earlier this week: "High pressure is situated to the southeast of the UK, which is bringing more settled conditions with temperatures on the rise through the first half of this week."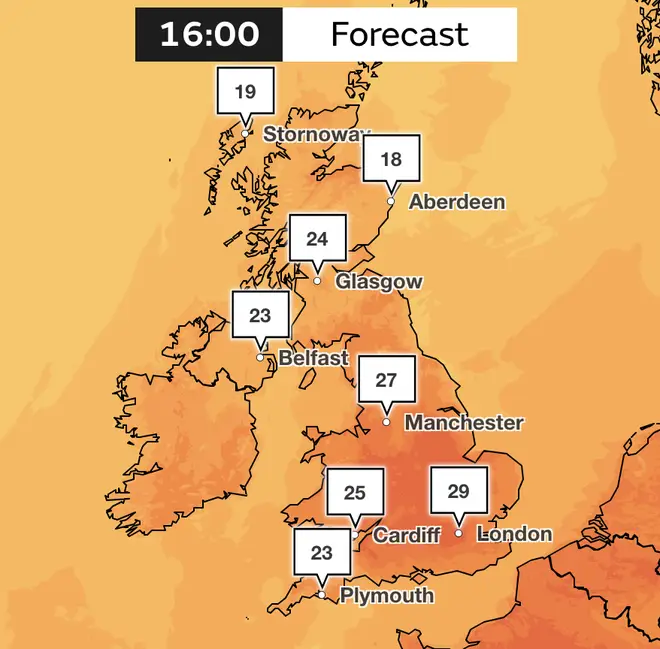 How hot will it be this week?
Monday 4th September
Tuesday 5th September
Wednesday 6th September
Thursday 7th September
Friday 8th September
Saturday 9th September
Sunday 10th September
Read more: