UK Weather: When will it stop raining?
27 July 2023, 15:05 | Updated: 1 August 2023, 09:55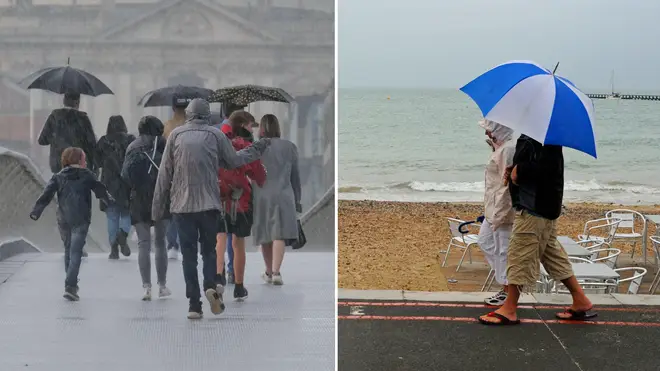 What's the weather forecast for the summer holidays? And will it ever stop raining? Here's the current outlook for the rest of July into August.
Wet and windy weather has well and truly arrived in the UK as soggy conditions continue sweep across country.
The Met Office has revealed that rain will continue to fall throughout the end of July, with thundery showers arriving this weekend.
The start of the summer holidays has been a complete washout in most parts of Britain despite June being the hottest on record.
So it's only natural that everyone keeps asking, when will it stop raining? Here, we look at the forecast for the next month and keep our fingers crossed for a sunny miracle.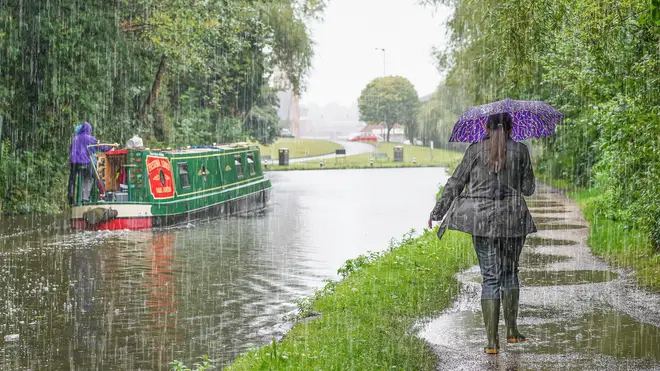 When will it stop raining in the UK?
The Met Office has given Brits an insight into whether or not the downpours are expected to stop, and the short answer (for this week at least) is no.
Meteorologist Marco Petagna said that thunderstorms were expected – and they would likely cause disruptions.
"Certainly localised flooding is quite possible," he explained.
"The rain warning we have out now until midnight certainly suggests the potential for standing water on the roads, so journey times could be impacted, and there could be some disruption for local bus and train services."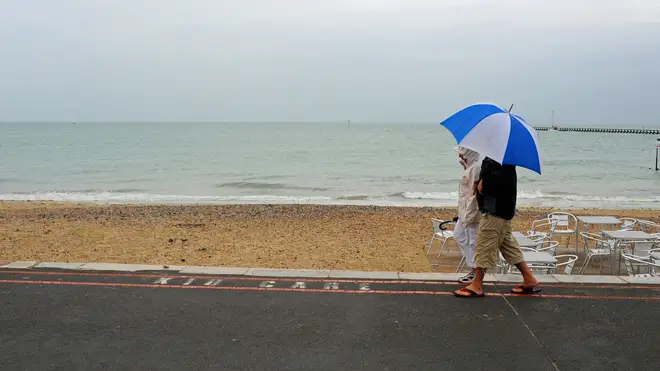 Will it still be raining in August?
The Met Office's UK long-range forecast predicts plenty of "unsettled weather", including outbreaks of rain in the weeks ahead.
Next week, there's a "mixture of sunshine and showers, and spells of rain across the UK" with the wettest conditions hitting the west of the country.
As for the temperature, it's going to be slightly "below average, feeling cooler in wet and breezy areas".
The forecast continued: "Generally windy for the time of year throughout, but winds may be strong to begin with in the south, then becoming stronger in the north later."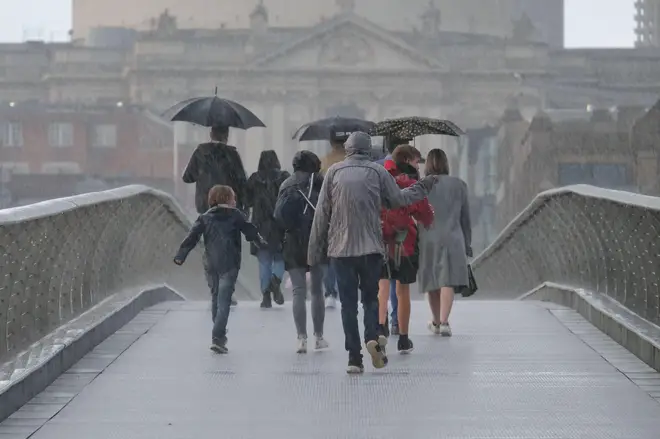 According to BBC Weather, conditions in the UK will likely remain unpredictable and wet all the way to mid-August "with further showers or longer periods of rain, occasional thunderstorms and gusty winds, along with some brighter, calmer interludes."
From 10th August to 24th August though, predictions look a little brighter.
"There is a possibility, increasingly towards the second half of August, of a greater incidence of short spells of more settled and warmer weather with lighter winds," said the Met Office.
So hopefully just a few more weeks of drizzle until the sun rears its head again.
Read more: