August weather forecast: Will the UK finally get some sun?
24 July 2023, 13:34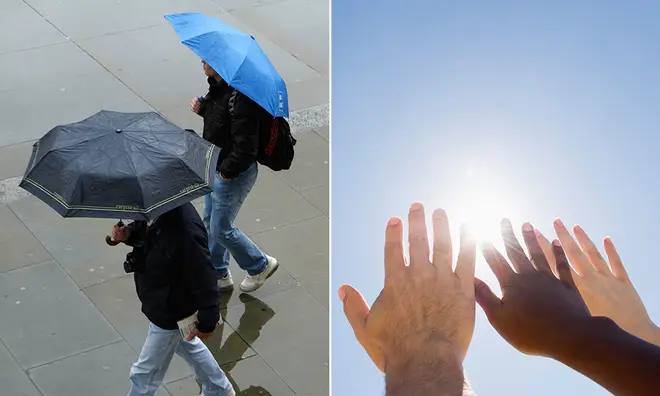 When is the hotter weather returning to England? What's the weather forecast? Here's the current outlook for August and the summer holidays.
The UK has been experiencing a bit of a washout summer so far on the weather front despite June being the hottest on record.
Even though there has been talks of a 40 degree heatwave hitting England, and there being a record-breaking one taking over Europe, the UK has so far seen no signs of temperatures rising as we come to the end of July and welcome August.
And while we don't want to experience the sweltering heat of Charon, the heatwave taking over Greece, Spain and Italy, many are looking for more settled conditions, especially now the school holidays are upon us.
So what is the weather forecast looking like for August? And will the UK get another heatwave this summer? Here's the latest weather news.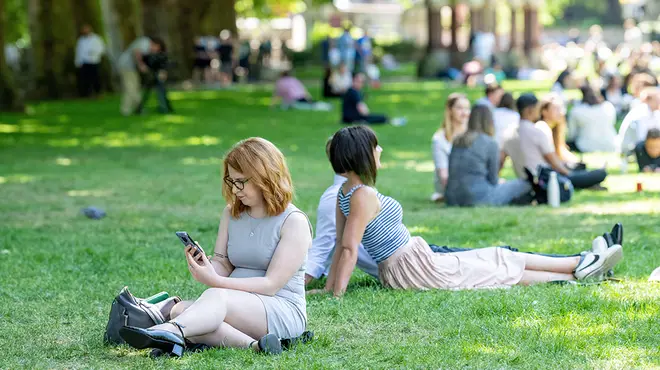 What's the August weather forecast?
As reported by weather experts, a jet stream is currently sitting over Europe keeping all high pressure south of it and low pressure in the north. This explains the hotter weather and staggering heatwave in countries like Italy, Greece and Spain and why the UK has remained more unsettled.
The jet stream has also been described as slow moving, meaning the current weather state is likely to last for a few weeks. However, all hope it not lost for England and the UK as some hot weather could arrive by mid August.
Read more: Man praised after refusing to switch seats for elderly couple on plane
Read more: Can I get a refund if I cancel my holiday because of the heatwave in Europe?
Met Office meteorologist Simon Partridge told Sky News: "It's fairly disappointing for the middle of July, nothing particularly warm or sunny.
"At the moment, the main signal on our long-range models is there is a signal for things turning drier and warmer but not until mid-August.
Explaining the reason behind the UK's weather in comparison to Europe, they added: "The weather pattern is blocked and not changing which is part of the reason why things got so warm in southern Europe, because that high pressure is just sitting there, keeping that warmth growing, but unfortunately it is keeping us in this more changeable airstream, so nothing too wonderful for the next couple of weeks."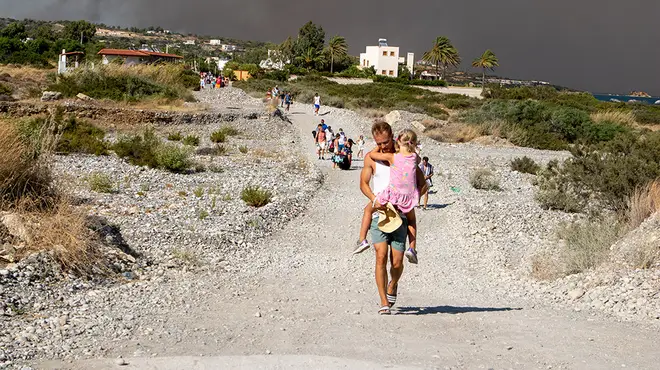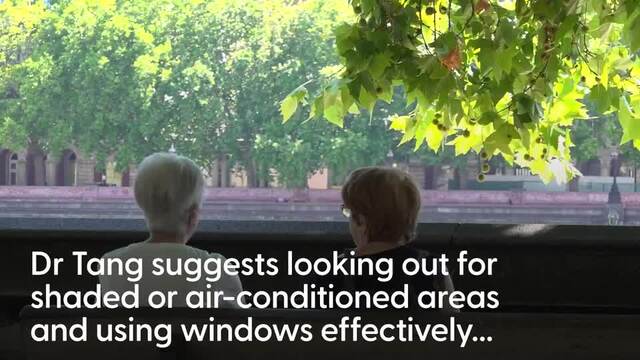 Holidaying in Europe - How to travel safely in extreme heatwaves
What has the Met Office forecast for August?
August currently comes under the Met Office's long range forecast meaning conditions can change slightly.
Currently up until August 6, they have described conditions as "unsettled" with the chances of "heavy showers, thunderstorms and longer spells of rain".
They predict: "Fresh to strong winds are likely at times, especially near western and southern coasts. Temperatures around average to rather cool, especially in more persistent rain or showers. Through the rest of this period, a similar theme."
Looking even more long range, from August 7-21, they have given sun lovers some hope as they say there's a " slightly higher chance of longer more settled interludes developing towards the southeast".
They added: "Towards the middle of the month, these may develop into a gradual settling down of conditions overall with longer periods of drier weather and more sunshine compared with previous weeks. However, confidence is limited and unsettled spells are still possible."