Biggest supermarket price rises revealed in new survey
18 April 2023, 12:29 | Updated: 28 April 2023, 14:41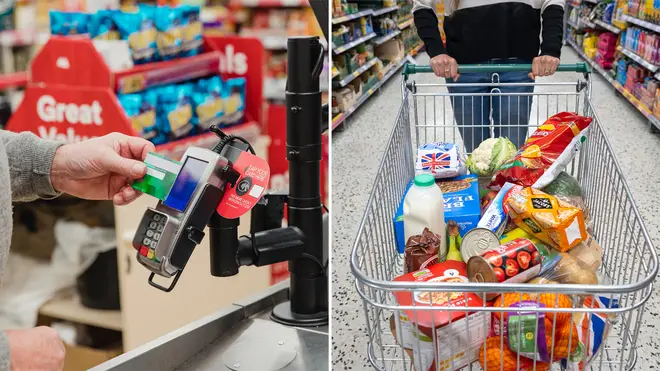 Essentials such as cheese and bread have seen the biggest price increases over the past few weeks.
The cost of living crisis has hit us all hard, with inflation rising and families struggling to get by.
And now a new survey has revealed the true extent of how much our weekly shop has gone up by, with some customers paying up to 80 per cent more for items.
In a new survey by Which?, experts looked at the rate of inflation by each supermarket throughout March.
Which? analysed 26,000 food and drink products in the three months to the end of March 2023, compared to the same time period last year.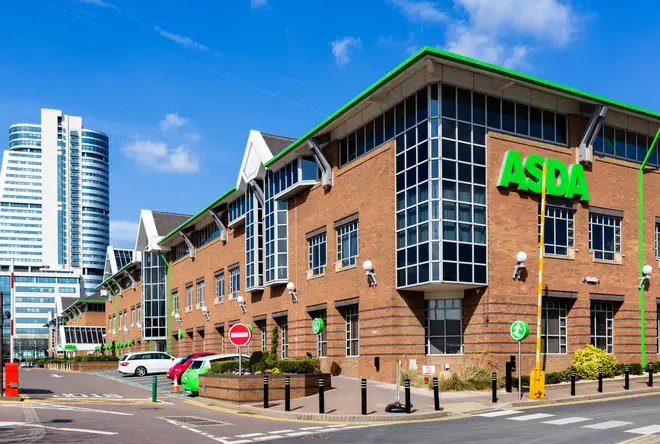 Supermarket own-label budget items were up 24.8% in March compared with the same time last year, while standard supermarket own brands increased by 20.5%.
Branded goods and premium own brand ranges were both up 13.8%, while overall food and drink inflation rose to 17.2%, compared to 16.5% in February.
Sue Davies, Which? head of food policy, said: "Our latest supermarket food and drink tracker paints a bleak picture for the millions of households already skipping meals of how inflation is impacting prices on supermarket shelves, with the poorest once again feeling the brunt of the cost of living."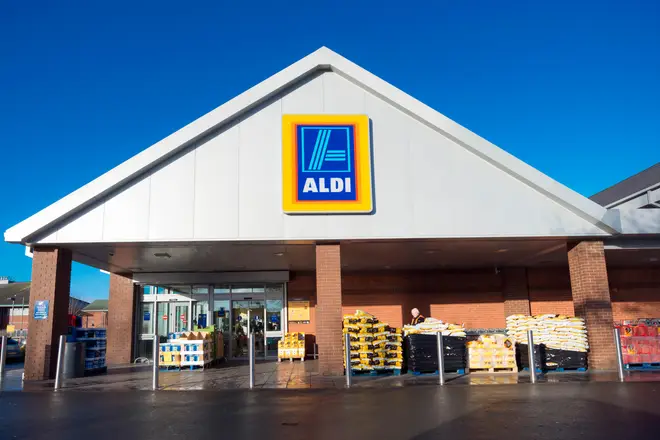 Highest price rises by item
Dragon Welsh Mature Cheddar 180g, Asda - from £1 to £1.80 - up 80.00%
Asda Mature British Cheddar Sticks 5x20g - from 95p to £1.70 - up 78.95%
The Polish Bakery Baltonowski Bread 800g, Ocado - from £1.30 to £2.28 - up 75.04%
Just Essentials By Asda 8 Pork Sausages 454g - from 81p to £1.40 - up 73.49%
Woodside Farms 8 Pork Sausages 454g, Tesco - from 80p to £1.39 - up 73.33%
Duchy Organic Homogenised Semi-Skimmed Milk 1 Pint 568ml, Waitrose - from 73p to £1.25 - up 71.89%
Utterly Buttery Spread 500g, Waitrose - from £1.14 to £1.95 - up 71.30%
The Bakery at Asda Soft White Medium Sliced Bread 800g - from 56p to 94p - up 67.13%
Dairy Manor Semi-Skimmed Milk 568ml, Lidl - from 57p to 95p - up 65.54%
Quaker Oat So Simple Protein Porridge Pot Original 49g, Ocado - from 94p to £1.56 - up 65.51%
Quaker Oat So Simple Original Porridge Big Pot 60g, Ocado - from 94p to £1.55 - up 64.41%
Morrisons Baking Potatoes 4 Pack - from 40p to 66p - 63.55%
Rowan Hill Bakery Soft Medium White Bread 800g, Lidl - from 48p to 78p - up 63.25%
Utterly Buttery Spread 500g, Sainsbury's - from £1.15 to £1.85 - up 61.10%
Nature's Pick Baking Potatoes 4 Pack, Aldi - from 39p to 62% - up 58.69%
Tesco Broccoli 375g - from 49p to 73p - up 49.48%
Sainsbury's Broccoli Loose 1kg - from £1.31 to £1.95 - up 49.14%
Shazans Chicken Breast Fillets 1.8kg, Morrisons - from £9.43 to £13.94 - up 47.82%
Morrisons Southern Fried Chicken Mini Fillets 300g - from £2.50 to £3.65 - up 45.91%
Morrisons Breaded Chicken Mini Fillets 300g - from £2.50 to £3.65 - up 45.91%
Asda Zingy and Crisp Braeburn Apples 6 Pack - from £1.17 to £1.49 - up 27.16%
Melinda Apples 2kg, Asda - from £2 to £2.50 - up 25.00%
Oaklands Bananas 5 Pack, Lidl - from 69p to 81p - up 18.04%
Ocado Fairtrade Bananas 5 Pack - from 70p to 82p - up 17.01%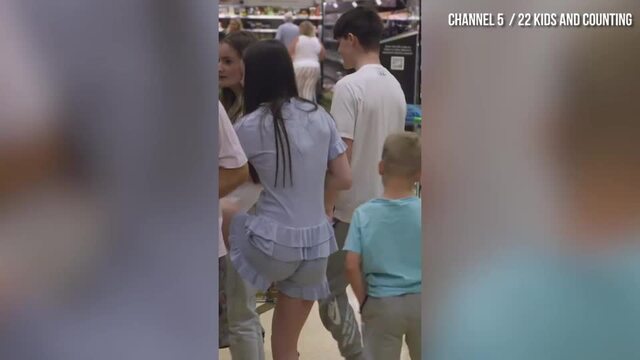 Radfords trust their kids with the weekly shop
What the supermarkets have said
Following the results of the survey, an Asda spokesperson said: "We're working hard to keep prices in check for customers despite global inflationary pressures and we remain the lowest-priced major supermarket – a position recognised by Which? in their regular monthly basket comparison which has named Asda as the cheapest supermarket for a big shop every month for the last three years.
A Sainsbury's spokesperson said: "With costs going up, we are working hard to keep prices low. In the last two years, we have invested over £550m into lowering prices as part of our goal to put food back at the heart of Sainsbury's."
Meanwhile, an Ocado spokesperson added: "At Ocado, everything we do starts with our customers and we know how important value is to them right now."