Alex Jones announces she's pregnant with her second child
11 December 2018, 11:35
The TV presenter has confirmed she is expecting baby number two after admitting she'd been struggling to conceive.
Alex Jones, 41, broke the news that she's pregnant for the second time at the end of The One Show last night.
As she and co-star Matt Baker were wrapping up the show, an excited Alex turned to the side and cradled a small but visible baby bump and said: "A bit of news before we go. I've not been on the mince pies, there is a little baby!"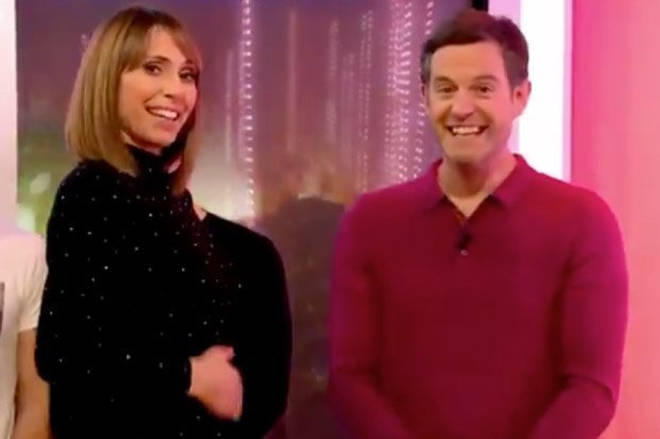 The studio erupted into applause as Alex was congratulated by guests Nadiya Hussain and John Bishop.
She then took to Twitter once the show was over to reveal more exciting news to her followers, and wrote: "So we've got a little bit of news. Charlie and I are expecting another little baby in the new year.
READ MORE: Alex Jones experienced 'maternity leave paranoia' after having baby Edward
"We don't know the sex of the baby, probably won't find out until after as that's quite nice."
Alex didn't speculate as to when her due date would be.
The welsh beauty is already mum to little Edward, who she and husband Charlie Thomson welcomed into the world in January 2017.
Alex has previously opened up about the struggles she was facing conceiving for a second time.
She told The Sun: "I have to say, the first time – absolutely fine. Luckily, God, it happened.
But second time, not as easy. I suppose I'm older now, but we took it for granted that it would be OK. But you don't really know until you start trying how it's going to go, do you?"