Helen Flanagan was called 'disgusting' by a stranger for breastfeeding in public
8 October 2018, 11:53 | Updated: 8 October 2018, 16:32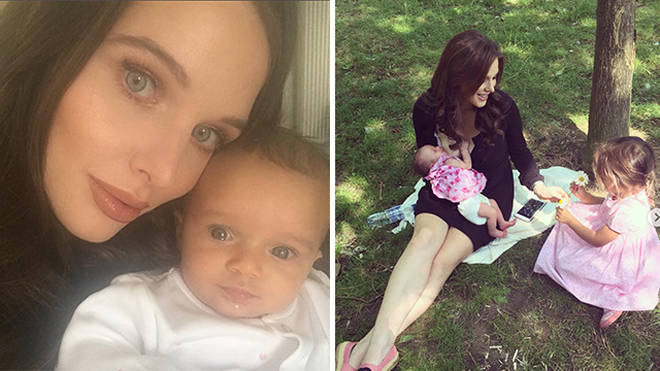 The Coronation Street star was verbally abused in Starbucks whilst breastfeeding her daughter.
Helen Flanagan, 28, has hit back at trolls who called her 'disgusting' for breastfeeding in public.
The actress revealed that she was verbally abused by customers in Starbucks, who make rude remarks about her feeding her infant daughter.
She explained to ITV's Lorraine: "I think Delilah was three weeks old.
"I was breastfeeding in Starbucks and there was a girl opposite me, I was quite shocked, as another woman, she was making some not very nice remarks to her boyfriend."
Helen, who has been with footballer Scott Sinclair for ten years, also revealed that she has gone from being apprehensive to breastfeed in public to feeling confident.
Read more: Corrie's Helen Flangan praised for breastfeeding in the park
"With breastfeeding, I feel the more you breastfeed in public, your confidence grows," she explained.
"You do feel a bit apprehensive breastfeeding in public, the more you do it the more your confidence grows."
Helen is now mum to two daughters, three-year-old Matilda and little Delilah, who was born in June this year.
Currently on maternity leave, the actress hopes to make a return to Corrie at some point, as long as it works harmoniously with motherhood.
She explained: "I would love to come back, but it needs to be something that works around the girls.
"I miss everyone so much, and I miss that social bit as well."