Five incredible moments from the last Spice Girls reunion in 2007
6 November 2018, 11:45 | Updated: 8 November 2018, 10:35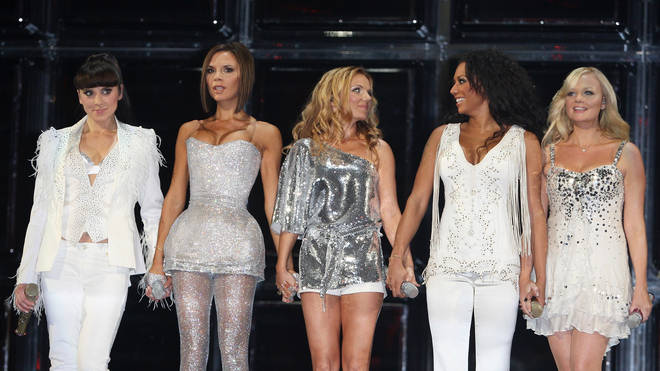 As the Spice Girls prepare for a huge stadium tour in 2019, we take a look back at their last massive comeback.
Their first performance proved that Girl Power was still alive.
The Return of the Spice Girls tour was announced at a press conference in London back in June 2007 and instantly broke records with millions registering on the Spice Girls website to get ticket info.
It's reported that their first date at London's O2 Arena sold out within just 38 seconds, and it was soon announced that the tour would kick off in Vancouver, Canada.
But the first glimpse fans got of the Spice Girls performing as a five-piece in almost 10 years came at the Victoria's Secret Fashion Show.
Performing two songs - classic hit 'Stop' and current single 'Headlines (Friendship Never Ends)' - the Spice Girls donned US military inspired fashion to wow the world all over again.
'Mama' had everyone feeling teary-eyed as the kids came on stage
By the time the Spice Girls decided to reunite in 2007, four of the five had become mothers so when the tour kicked off they decided to get some of their children on stage throughout the tour while they performed 1997 hit 'Mama.'
On one occasion, two-year-old Cruz Beckham showed off his breakdance moves by spinning on his head, gaining rapturous applause from the audience.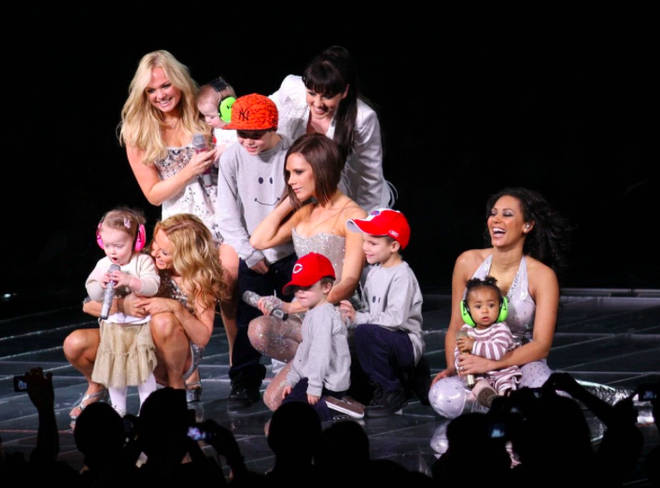 Girl Power was all grown up as 5 became 4
Ever since the tour announcement, Spice fans had been speculating if Geri would join her bandmates to perform the tracks they released after her 1998 departure.
While she did later rejoin them to sing on 'Goodbye' - the group's first hit without her - she left the stage while Emma, Victoria, Mel B and Mel C performed raunchy R&B jam, 'Holler.'
The Spice Girls literally took the lead as they walked their male dancers across the stage, while donning their finest leather gear.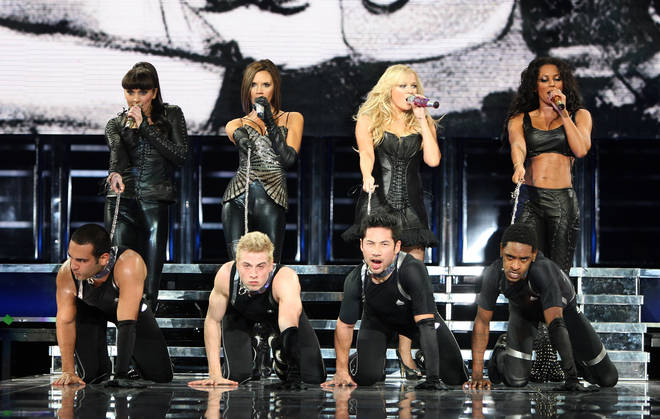 They all celebrated their solo careers... and Victoria proved her fashion credentials
But Geri soon got her time to shine as each Spice Girl was given a slot to perform a solo track.
As soon as the other four had finished 'Holler' it was Geri's moment to channel The Weather Girls and perform her 2001 smash hit, 'It's Raining Men'.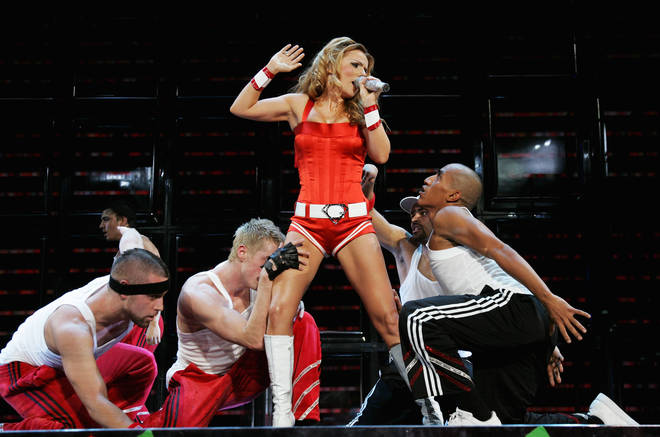 Emma Bunton performed 'Maybe' while Melanie C took on electro anthem 'I Turn To You', and Mel B decided to cover Lenny Kravitz classic, 'Are You Gonna Go My Way.'
Victoria Beckham had already been making waves in the fashion industry by 2007, so instead decided to perform a tongue-in-cheek catwalk strut.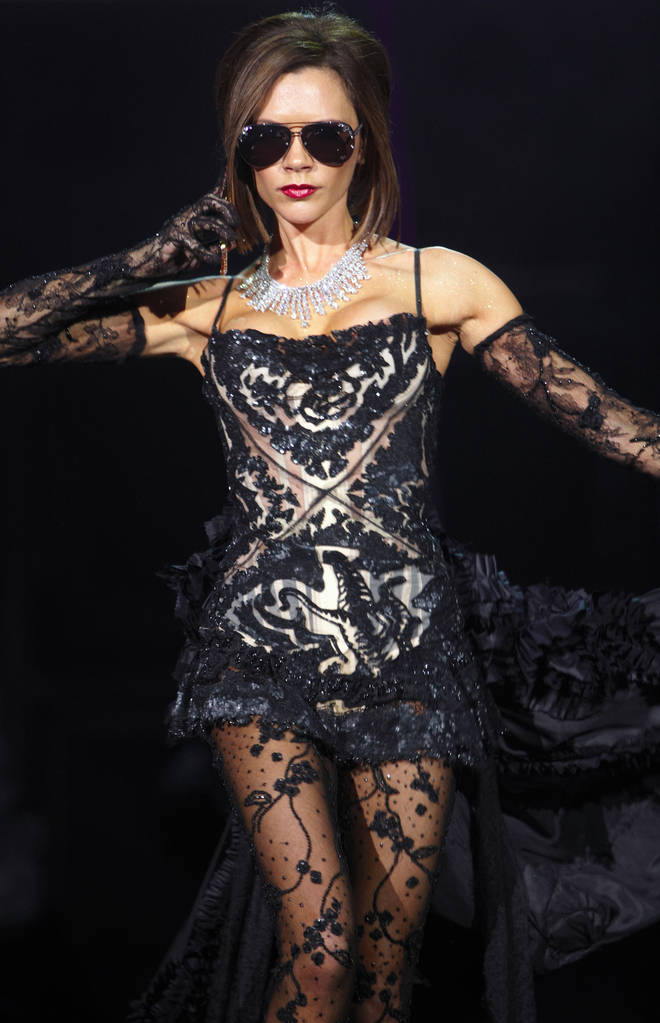 Their fashion was on point with the help of one of fashion's most celebrated designers.
The ladies roped in esteemed fashion designer Roberto Cavalli to design the stage outfits for the tour.
Working alongside his wife Eva Duringer, Roberto was inspired by space-age chic for the group's opening number, but he also embraced their iconic looks (Geri's Union Jack dress, Mel C's sportswear, etc...) for a performance of Who Do You Think You Are.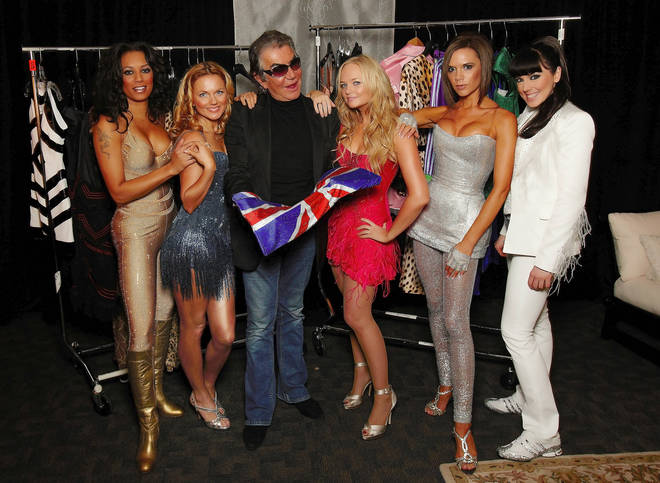 Speaking at the time, he explained: "They are one of the biggest global success stories with their appeal crossing many generations and millions of fans awaiting their return.
"When I met them, I immediately understood the reason why the world went crazy for their unique brand of Girl Power as they are an irresistible mix of energy, pure joy, humour and a spicy dash of glamour."
READ MORE: Why Victoria Beckham isn't back for Spice Girls tour and what she's said...