Coronation Street's Sarah Platt breaks down as baby's father is finally revealed
27 July 2023, 16:27 | Updated: 27 July 2023, 16:33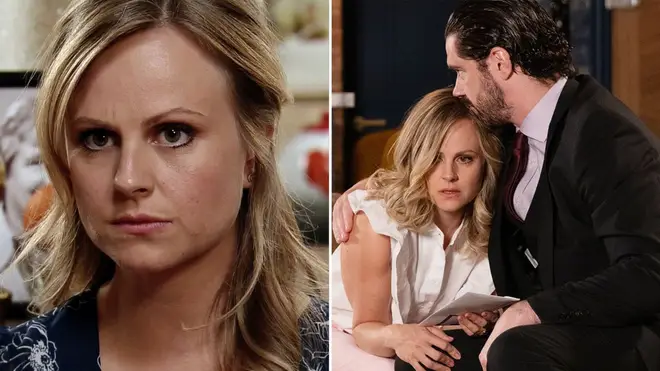 Viewers are speculating over Sarah's paternity test results, with some claiming the letter is fake.
Sarah Platt finally discovered the identity of her unborn baby's father in Wednesday's episode of Coronation Street after she received her paternity test results.
The mother-of-two, played by Tina O'Brien, fell pregnant following a steamy affair with drug dealer Damon Hay but was sleeping with her husband Adam at the same time.
Confused over who the real father was, she decided to take a DNA test but told her stressed spouse he was the little one's dad without looking at the letter.
Sarah tore up the paperwork and threw it in the bin hoping to move on with her life, but she later found it at her Uncle Stephen's flat.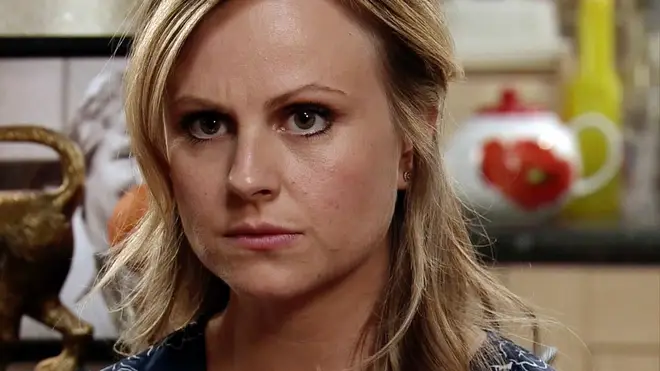 He insisted he hadn't seen the results, prompting Sarah to open the post, but this immediately caused her to burst into tears.
Despite finally discovering the father's identity, ITV viewers were sure a juicy twist was heading her way.
Taking to Twitter to share their fan theories, one wrote: "Did Stephen fake a letter to say the baby is Damon's for future blackmail purposes? The kind of sick, twisted thing he would do. Adam will then receive a letter stating that the baby is his?"
"Something is not quite right. I think the baby is Adam's. Sarah started crying when she read the letter due to the stress and relief maybe," said a second.
While a third suspected: "Sarah will probably get Stephen to create her a fake paternity test letter!"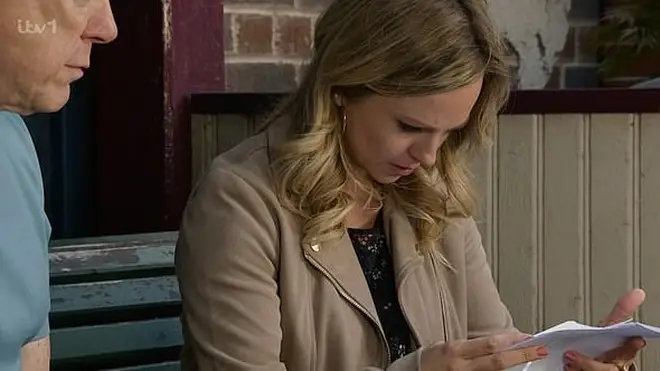 All is expected to become clear later this week when Sarah is offered testing for genetic diseases.
While her mum Gail and husband Adam reassure her there's nothing to worry about, it's obvious she is uneasy about the screening.
Her suspicious behaviour causes Adam to lose trust in her – he even suffers a panic attack when talking about the scan to Daniel.
He then reveals to Sarah that he's asked the clinic to send him written confirmation to calm his fears, but what will the real DNA results say?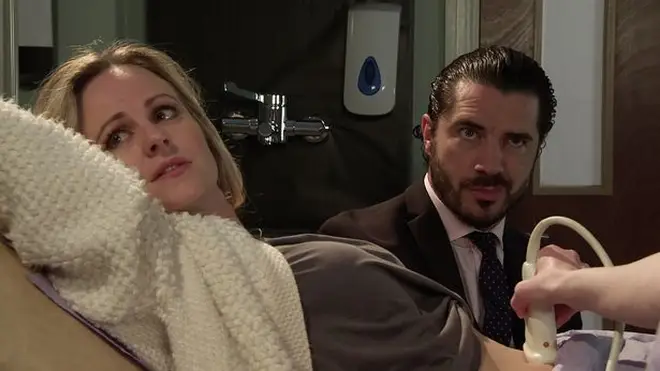 Sharing her thoughts on the tense storyline, actress Tina told Digital Spy: "It's so interesting. It's probably more interesting if it's Damon's, but for Sarah's happy ending, I'd like it to be Adam's.
"I actually quite like the idea that maybe they can't be together, they should be together but now circumstance has damaged their relationship and it's hard to get that back, as much as they might want to.
"I like the throwback to Ken and Deirdre's relationship, which makes it really interesting. It will depend if the trust is eroded too much and how mature they can be about it, or if they'll go their separate ways but still maybe be there for each other because they can't just switch those feelings off."
Read more: