When does Great British Bake Off 2019 start, is Paul Hollywood judging and who's in the line-up?
27 August 2019, 12:30
Channel 4 will be welcoming a batch of brand new bakers to The Great British Bake Off tent this month.
The end of summer is upon us, which means one thing only - The Great British Bake Off is finally back.
And as well as watching a bunch of baking hopefuls get to grips with the famous GBBO tent, we also we get to listen to hosts Noel Fielding and Sandi Toksvig make outrageous plum innuendos for another ten weeks.
So, as the contestants brush off their rolling pins, here's everything you need to know about the 2019 series…
When does Great British Bake Off 2019 start?
The tenth season of the popular baking show will return on 27th August - which means we only have mere HOURS to wait. Hooray!
A tweet by the show sees the hosts and judges dressed up to the nines surrounded by bakery treats.
It reads: "Every adventure requires a first bake. Join us on Tuesday 27th August for the return of The Great British Bake Off! #GBBO."
Viewers can catch the competition once a week - usually at 8pm - and it will run for ten whole weeks.
When is Bake Off filmed?
The Great British Bake Off is recorded months before it airs, usually starting in April.
Each episode is filmed over the course of a weekend with the bakers staying at nearby hotels and returning home during the week.
It's been filmed in the grounds of Welford Park in Newbury, Berkshire since 2014.
Is Paul Hollywood judging?
Fans of the silver-haired baking expert will be glad to hear that Paul Hollywood IS back for the latest series along with co-judge Prue Leith.
Paul has been part of the show since it started on BBC2 back in 2010 and stuck with it when the programme moved to Channel 4 in 2017, whereas Prue replaced Mary Berry after she refused to switch channels and decided to quit instead.
TV star Paul has been at the centre of speculation over the past few weeks after he split from his girlfriend Summer Monteys-Fullam, 24.
According to reports, their relationship broke down when she refused to sign a non-disclosure agreement - with Summer now claiming she's suing the Great British Bake Off star over what she claims are "highly defamatory statements".
Who are the hosts?
Noel Fielding and Sandi Toksvig are reprising their role as hosts of the popular TV programme.
The original line up was made up of comedy duo Mel Giedroyc and Sue Perkins, but they quit the show along with Mary Berry when it moved to Channel 4 two years ago.
Who's in the line-up?
Channel 4 have now revealed the official line-up for season 10, and it looks like it's going to be a cracker!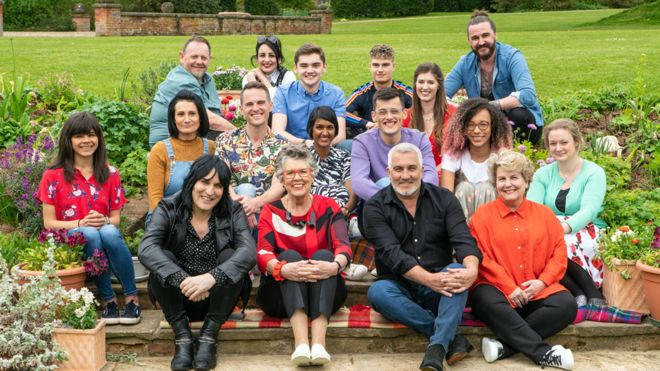 The line up includes:
Amelia, 24, a fashion designer from London
Steph, 28, a shop assistant from Chester
Helena, 40, an online project manager from Leeds
Jamie, 20, a part-time waiter from Surrey
Dan, 32, a support worker from London
Priya, 34, a marketing consultant from Leicester
Henry, 20, a student from Durham
David, 36, an international health adviser from London
Rosie, 28, a veterinary surgeon from Somerset
Alice, 28, a geography teacher from London
Michelle, 35, a print shop administrator from Tenby, Wales
Phil, 56, an HGV driver from Rainham
Michael, 26, a theatre manager and fitness instructor from Stratford-upon-Avon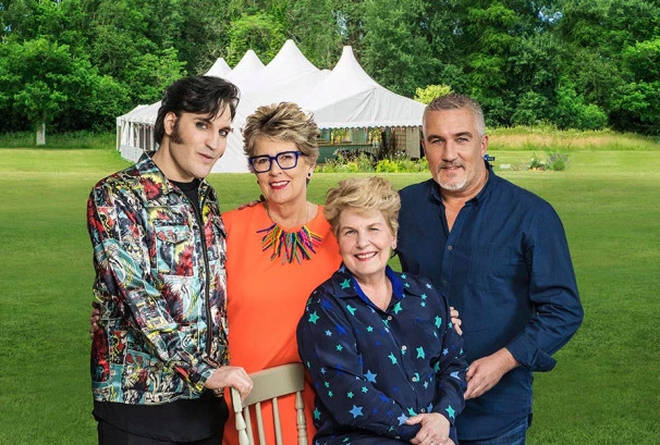 Is there a trailer?
There is a trailer which dropped earlier this month.
The short clip sees people swarming to supermarkets as they prepare for Bake Off to return.
One woman even prays to a portrait of judge Paul in the hope of getting that Hollywood handshake...