Who is Sandi Toksvig, how tall is the Bake Off host and who's the QI presenter's wife?
27 August 2019, 12:35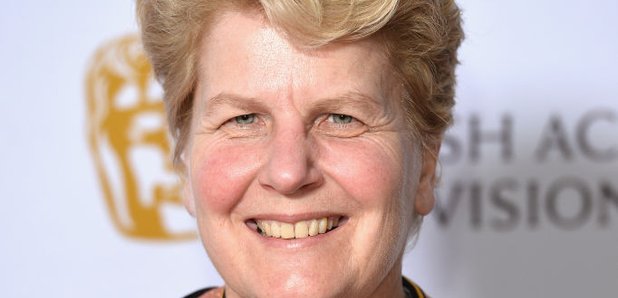 As GBBO returns for another series, we take a look at host, Sandi Toksvig.
The Great British Bake Off returns TONIGHT - bringing cakes, biscuits, and plenty of innuendos with it.
In 2017, Channel 4 bought the show, meaning we said goodbye to Mel and Sue, as well as national treasure Mary Berry. With that change, however, we got two new hosts and a new presenter; and Sandi Toksvig has been a big hit alongside Noel Fielding.
With her jazzy shirts and witty one-liners, fans have taken to the new host. Find out more about her here.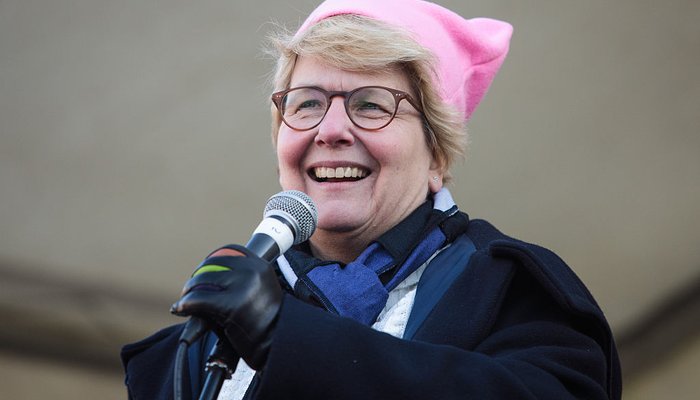 Sandi is a well-known activist for women (Picture: Getty)
Who is Sandi Toksvig?
Sandi Toksvig was born 30 May 1958, making her 60 years old.
She grew up in New York and the UK, and got her first taste of fame writing and starring in Cambridge Footlights' first one woman show.
The British-Danish comedian then went into children's TV, presenting on the likes of No. 73 and Saturday Starship, and has been a favourite on Radio 4 throughout her career.
Toksvig has appeared on shows such as Whose Line Is It Anyway?, Mock the Week, and Have I Got News for You. She later took over from Stephen Fry as QI quiz master.
On top of this, she has written countless books and plays, and has been a big part of the creation of the Women's Equality Party.
Who's Sandi Toksvig's wife?
Sandi was in a relationship with Peta Stevenson until 1997. The pair had two daughters and a son together.
The comedian has now been in a civil partnership with psychotherapist Debbie Toksvig since 2007. They renewed their vows in 2014, the same day the same-sex marriage vote was passed in the UK, and later had their partnership changed to a marriage.
The couple live together on a houseboat in Wandsworth.
READ MORE: Great British Bake Off contestants revealed
How tall is Sandi Toksvig?
You'll likely notice watching GBBO that there's a big height difference between Noel Fielding and Sandi Toksvig.
Sandi is only 5ft tall, but said in an interview with The Telegraph she doesn't quite understand why so many people are bothered about her small stature.
She said: "I am 5ft tall myself and it is rare that I meet someone new who doesn't comment on my height. I am curious that the world is so interested but it was ever thus."