Noel Fielding facts: Age, wife, TV career and net worth revealed
2 October 2023, 18:43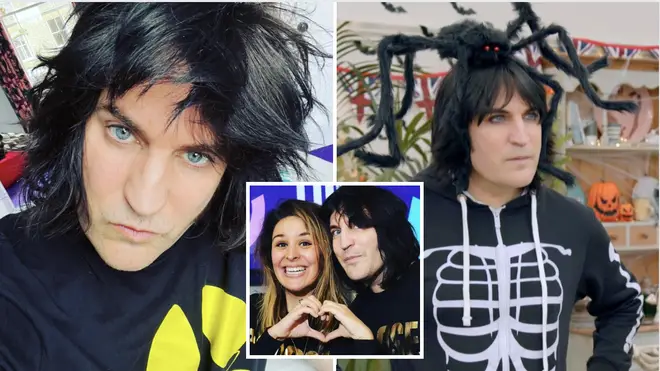 How old is Great British Bake Off host Noel Fielding? Is he married and does he have children? Here, we delve into the telly star's personal life.
Noel Fielding is back on TV as the wild and wacky host of The Great British Bake Off.
The charming telly presenter has returned for yet another series of the hit show alongside newcomer Alison Hammond, plus beloved judges Paul Hollywood and Prue Leith.
Known for his unique style and offbeat jokes, fans were delighted to see the mystical comedian back in the hot seat for season 14.
But although viewers know and love the friendly star, not much is known about his personal life. From his long-term partner and kids to his impressive net worth, we reveal everything you need to know about Noel.
How old is Noel Fielding?
GBBO host Noel Fielding is 50-years-old.
The eccentric presenter was born on 21st May 1973 in London and grew up in the city.
The artist's upbringing was "feral" as mum and dad Ray and Diane Fielding "had lots of parties", said the comedian's Mighty Boosh partner Julian Barratt.
Although he praises his parents, Noel also credits his grandmother for her influence on him during childhood.
He told The Guardian: "My grandma is really strong. I like strong women. That's what I respond to."
How did Noel Fielding's TV career start?
Noel grew up in London and attended Croydon School of Art during his teens.
After dabbling with creative mediums during the 1990s, he decided to give stand-up a go.
He met comedy partner Julian Barrett on the circuit at the time and the surreal duo went on to create cult TV show The Mighty Boosh.
The zany show ran from 2004 to 2007 and was packed with oddball characters from failing musicians Howard Moon and Vince Noir to mystic alien shaman Naboo.
In 2019, the hit series made the The Guardian's list of the 100 best TV shows of the 21st century, ranking 98th.
Noel has also made countless TV appearances over the years, from The IT Crowd and Nathan Barley, to Never Mind the Buzzcocks and Garth Marenghi's Dark Place.
From 2012 to 2014 he wrote and starred in his very own TV series, Noel Fielding's Luxury Comedy.
He paints and creates all sorts of art, which he posts on Instagram for his fans to see.
Noel is also in a band called Loose Tapestries with Kasabian's Serge Pizzorno.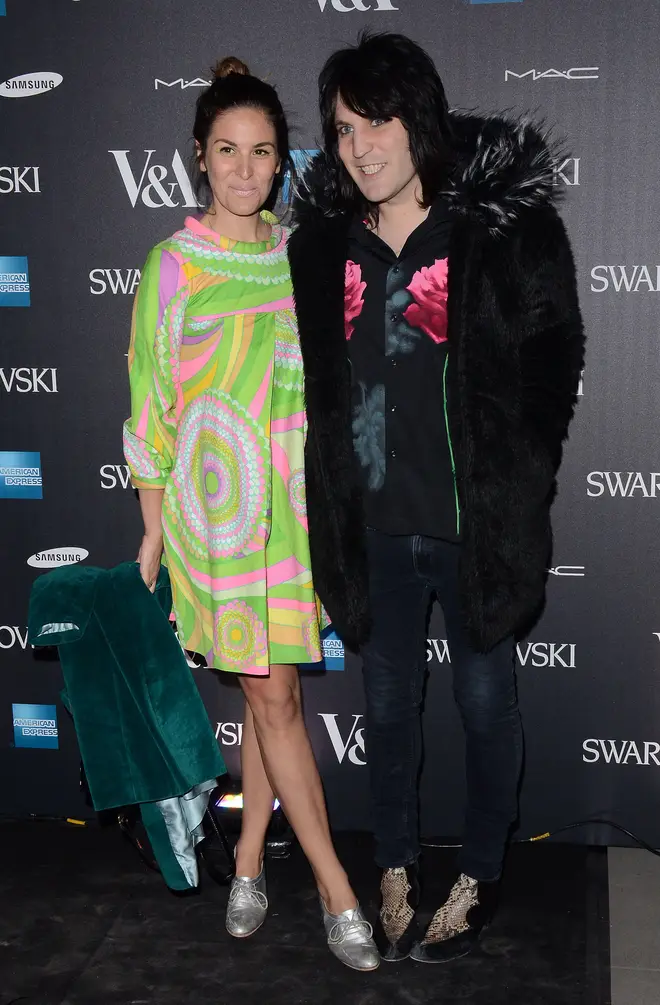 Is Noel Fielding married and does he have children?
Noel has been dating his partner Lliana Bird since 2010.
It's thought the couple fell for each other after the DJ appeared in one of Noel's comedy sketches.
The comedian and Radio X presenter share two children together and live as a family in North London.
The creative couple are proud parents to two "magical" girls – Dali, named after Noel's favourite artist Salvador Dali, and Iggy, whose moniker is reportedly inspired by musician Iggy Pop.
Dali was born in April 2018, and Iggy arrived just over two years later in August 2020.
What is Noel Fielding's net worth?
Although he keeps much of his private life under wraps, it has previously been reported that Noel is worth around £8million.
When it comes to The Great British Bake Off, the wacky host allegedly earns around £200,000 for each series, according to The Sun.
The father-of-two also has plenty of other ways to make extra cash.
Alongside his job as a TV presenter, he works as a comedian, writer, actor, artist, and musician.
Read more: