Paul Hollywood, 53, confirms he is dating pub land lady, 36 - months after splitting from 24-year-old barmaid lover
29 December 2019, 13:58 | Updated: 30 December 2019, 09:29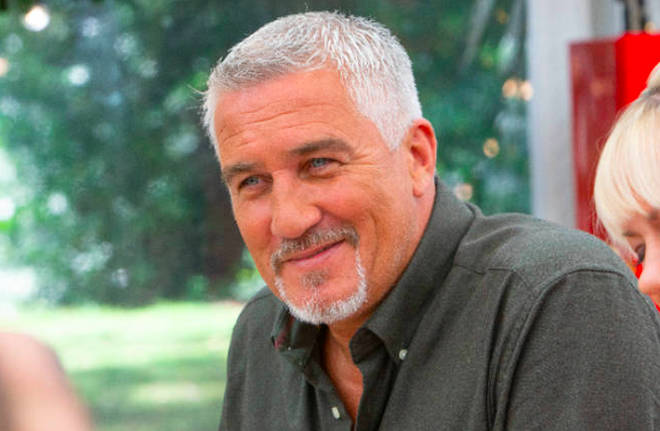 Great British Bake Off judge Paul Hollywood has finally come clean about his relationship with pub landlady Melissa Spalding after they were spotted spending Christmas Day together.
Rumours of a romance first surfaced in September following's Paul's split from former barmaid Summer Monteys-Fullam.
The 24-year-old had confronted Paul about their relationship but he denied he claims, telling her they were just friends.
A source at the time told The Sun: "Summer has a lot to say on the matter but is trying to keep her powder dry.
"Paul insists that there was no crossover and he is just mates with Melissa and has been previous to his split from Summer."
Read more: Bake Off star Paul Hollywood sued by ex girlfriend for 'highly defamatory statements' made online
But a spokesperson for the baking judge has now confirmed their romance after they spent Christmas Day together at The Chequers Inn in Smarsden, Kent.
Prior to Christmas Paul had seemed in good spirits as he posted a picture of himself wearing a red Father Christmas outfit on Instagram.
A spokesperson told The Mail on Sunday: "They are very happily together.'
The couple are now away on a festive break.
"Melissa was pulling pints and cleaning tables on Christmas Day, so they didn't get to spend much time together, but they are away now" the spokesperson continued.
Read more: Paul Hollywood's ex Summer Monteys-Fullam hits out at his new girlfriend on Instagram
Paul and Melissa were also previously spotted holding hands on holiday in Cyprus at the Annabelle Hotel in Paphos - randomly the same place he had met and married his ex-wife Alexandra.
Summer dumped Paul in August after he reportedly asked her to sign a gagging order to stop her talking about their relationship.
She then sued him for 'highly defamatory statements' made online.
Read more: Paul Hollywood's GBBO co-stars 'knew his relationship with girlfriend Summer wouldn't last'
In a post on Instagram, the 24-year-old said she is upset by comments made by Paul since their break-up.
She wrote: "I am very disappointed and distressed by false and highly defamatory statements that Paul has made about me online since our break-up.
"I have had no alternative but to instruct my solicitors Brett Wilson LLP to pursue legal proceedings against Paul in order to obtain vindication.
"I have never courted publicity over my relationship with Paul and I am deeply disappointed that our relationship has ended in this way."
Summer is also now taking Paul to the small claims court over the money she spent building two horse shelters at Paul's £1million mansion.
A source told The Sun: "Summer feels she's got no option but to take Paul to court over the items she claims belong to her. £4,000 is a significant amount of money and she wants it back. Summer feels that Paul has been dragging his feet and prolonging a process that should have been sorted in a week."
Paul's 18-year-old son Joshua reportedly hasn't spoken to his dad since he left his mum Alexandra for Summer in 2017.
Joshua sided with his mother after he walked out and has ignored messages and gifts from his father.
Paul and Alexandra are also still locked in a battle over the TV star's £10 million fortune.