What happened to Patrick Blake in Hollyoaks and what else has actor Jeremy Sheffield been in?
7 May 2020, 18:34 | Updated: 7 May 2020, 18:36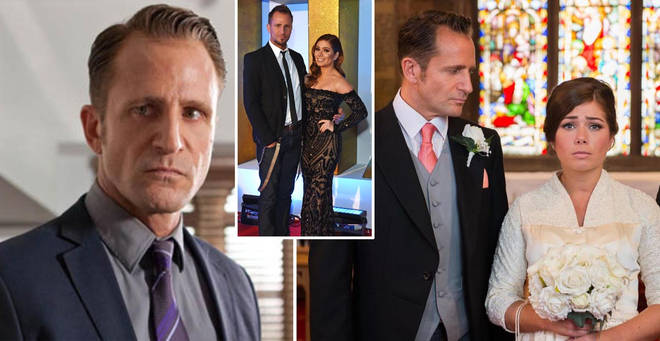 What happened to Hollyoaks villain Patrick Blake? And who played him in the soap? Find out everything...
He left Hollyoaks almost four years ago now, but Patrick Blake is back on our screens as part of the 'favourites' series.
But what happened to the soap villain and did he die? Here's what we know…
What happened to Patrick Blake in Hollyoaks?
Patrick Blake (Jeffrey Sheffield) was murdered by his granddaughter Nico Blake after he tried to hand her into the police for killing Carly Bradley.
He was part of a tragic domestic abuse storyline for months, slowly breaking down wife Maxine Minniver (Nikki Sanderson).
Patrick was then diagnosed with motor neurone disease in 2016, later asking his daughter Sienna (Anna Passey) to help him to die.
But when Sienna refused, wife Maxine agreed to help him.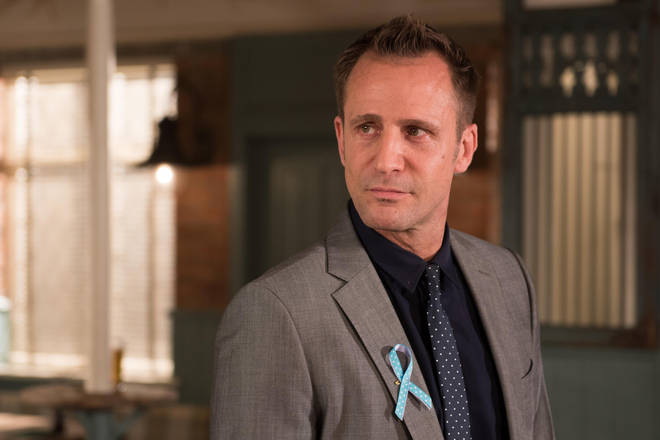 Unbeknown to her, Patrick was secretly plotting to frame her for his murder after believing she was going to run away with ex Darren Osborne (Ashley Taylor Dawson).
After he realised that she did love him, as she couldn't help him to die, Patrick changed his mind and decided he wanted to live.
Read More: Who is Nikki Sanderson, who did she play on Hollyoaks and who is she dating?
However, Granddaughter Nico, who was helping him to frame Maxine, overheard Patrick telling Sienna that he'd recorded a confession for policeman Ben Bradley (Ben Richards) about her accidentally killing his daughter Carly.
Nico then decided to murder her granddad before Maxine returned home.
Maxine later believed he had gone through with his plan to frame her for his death and she and Darren decided to hide the body at the bottom of a cliff to make his death look like suicide.
Nico and Peri Lomax later stumbled across Patrick's body out in the woods.
Who is actor Jeremy Sheffield and what else has he been in?
Jeremy Sheffield is a 54-year-old actor and former professional ballet dancer from Chelmsford.
Before joining Hollyoaks in 2012, he played Alex Adams in Holby City from 2000–03.
He also starred in Murder in Suburbia, New Tricks and Coronation Street.
The star also had a supporting role in the 2005 film The Wedding Date as Jeffrey, alongside Debra Messing and Dermot Mulroney.
Now Read: Why did Breda kill Harry in Hollyoaks and where is actor Parry Glasspool now?