Hugh Jackman: 'I wept when I saw Pink and Willow singing Greatest Showman'
1 November 2018, 16:09 | Updated: 1 November 2018, 17:20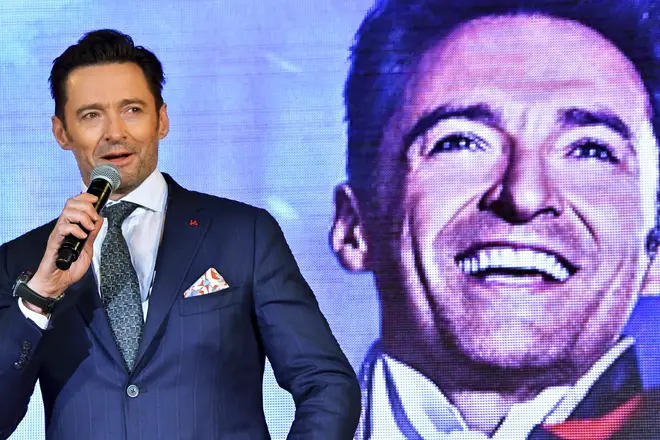 The Greatest Showman star who played P T Barnum in the musical admitted he shed a tear when he heard Pink's cover of 'A Million Dreams'.
Hugh Jackman revealed that he was moved to tears when he first saw Pink and her daughter singing 'A Million Dreams' from The Greatest Showman.
Hugh played the lead role of P T Barnum in the musical blockbuster and Pink invited her daughter Willow to join her in covering one of its hits.
In an adorable video uploaded to YouTube, Pink and Willow rework 'A Million Dreams' - originally performed by Zac Efron and Zendaya - for an upcoming revamp of the movie's soundtrack.
Read more: A Greatest Showman musical could be coming to the UK according to Hugh Jackman
Hugh told Entertainment Tonight "They were amazing."
"I got to see them backstage at the show when they were down in Australia and, you know, they were really touched by the movie and it meant a lot to them and the fact that they reached out and asked to do this (and) Willow actually sang, it meant the world to me."
"I teared up when I saw that video for the first time."
The special album of cover versions will be called The Greatest Showman – Reimagined and will also feature reworked songs from the soundtrack by Kelly Clarkson and Panic! at the Disco, among others.
It will be released on 16 November.