Love Island fans react to Sherif Lanre's shock exit from the Majorca villa
11 June 2019, 15:35 | Updated: 11 June 2019, 17:25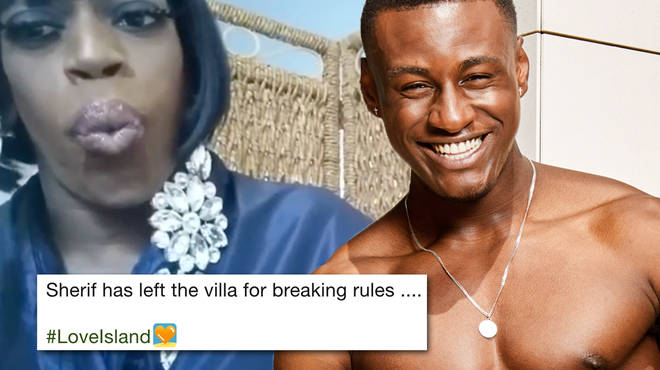 Love Island 2019 star Sherif Lanre has been kicked out of the villa after "breaking the rules".
In a shock announcement, Love Island bosses confirmed Sherif Lanre had been asked to leave the Majorca villa after "breaking the rules".
The semi-professional rugby player reportedly made the decision to leave with ITV2 bosses, releasing a statement saying: "After breaking the villa rules Sherif had conversations with the producers and it was mutually agreed that he would leave the Love Island villa."
Here's how fans have reacted so far...
READ MORE: Why did Sherif Lanre get kicked off Love Island and what are the rules?
Love Island viewers are in shock after Sherif sensationally left the villa...
Some fans think Anton's already making the moves...
Others want to know what Sherif did to get kicked out...
Some are calling for Callum to be brought back...
Keep up-to-date with the latest Love Island news here.