Married at First Sight UK 2020: Are last year's couples still together?
30 August 2021, 18:00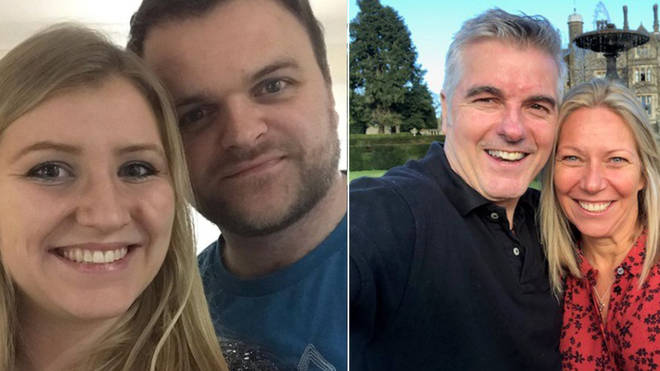 Are Michelle and Owen still together from Married at First Sight UK 2020, and what happened between Shareen and David?
Married at First Sight UK is back on our screens this month, with EIGHT new couples hoping to get their happy ever after.
Taking inspiration from the Australian version of the show, this series is set to be more dramatic than ever.
But as we get to know the newest MAFS contestants, you might remember Michelle and Owen and Shareen and David from last year.
So, are the couples still together and where are they now?
Are the Married at First Sight UK 2020 couples still together?
Michelle and Owen
While Michelle has a wobble right before she is due to get married, these two ARE still together.
The loved-up pair are now settled in Sheffield, with Michelle moving to the Steel City to be with her husband.
They even have a joint Instagram account where they regularly keep fans up to date on their life together.
Despite only meeting days before, the couple were forced to move in together during lockdown at Owen's mum's house as she was away.
Speaking about her wedding, Michelle, 25, told the Mirror: "The moment I saw Owen I instantly felt calmer because he had such a kind aura around him. I found him attractive and the feelings of being terrified just instantly fell away."
And it seems like the physical attraction was there straight away for Owen, 31, who added: "I did a little fist bump to myself.
"Michelle looked gorgeous and I was like, 'Come on, she's hot!'.
"That physical attraction was definitely there straight away and then I just felt relief that she hadn't done a runner and had actually turned up!"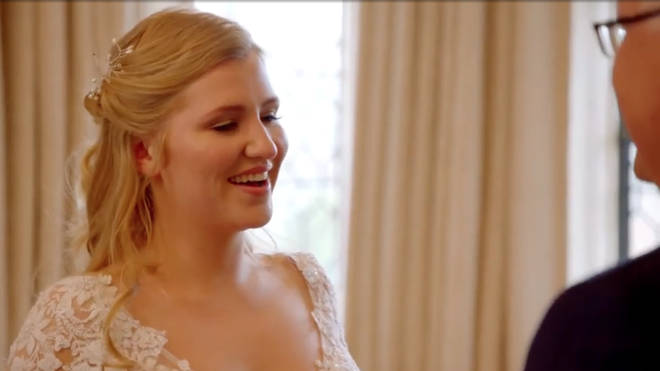 Shareen and David
Shareen and David are no longer together and didn't make it until the end of the show.
However, they did speak openly about their fondness for one another after filming ended.
Talking about the moment she met her husband, Shareen told DailyMail: "I looked at him and I felt that instant sigh of relief. I thought, 'Oh, he's a good-looking man. That's a relief, wow, OK, I'm happy!'"
David also added: "I fancied her the minute I saw her.
"We were saying our vows and I got pretty emotional. We did end up having a bit of a fumble when it came to our first kiss. I went for the lips and she went for the cheek! But it was funny, it helped break the ice."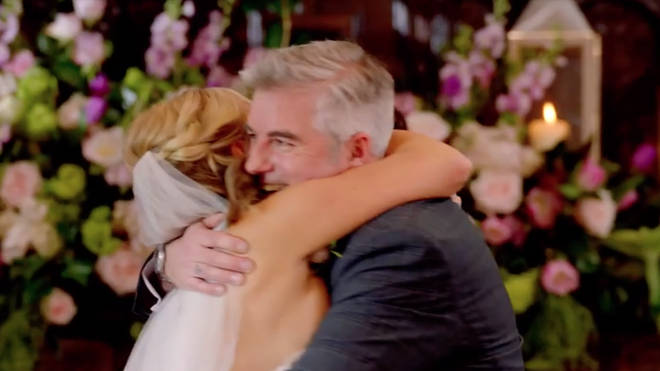 David, 56, and Shareen, 47, were the oldest couple to be matched and married on the show and have five children between them.
David was married for a decade before signing up to the show, but hinted this could be the real thing as he said: "I'm actually treating this more seriously, if anything, than my first marriage."
He also said he's willing to work at the marriage, explaining: "My journey is 50 years with somebody, not two months.
"So if the chemistry happens on day one, wonderful. If it happens on day six, or month six, it doesn't really bother me. I've been single for a year so it's no rush for me in that department.
He cheekily added: "Coming on this show was about the next chapter of my life, and you'll have to wait and see whether that's going to be with Shareen or not."