Who Wants To Be A Millionaire? viewers baffled by show's 'hardest question ever'
25 August 2021, 10:28 | Updated: 25 August 2021, 10:38
The £64,000 question on Saturday night's episode of Who Wants To Be A Millionaire? has completely baffled viewers - do you know the answer?
Who Wants To Be A Millionaire? contestants have voiced their shock after a contestant was asked the 'hardest question ever' on the show.
On Saturday night, Glen Bunn returned to face with the £64,000 question after reaching £32,000 the previous week.
Host Jeremy Clarkson read him out the tricky question, saying: "From the 2000 awards ceremony onwards, the Best Actress Oscar has never been won by a woman whose surname begins with which one of these letters?"
The possible answers were 'G', 'K', 'M', and 'W'.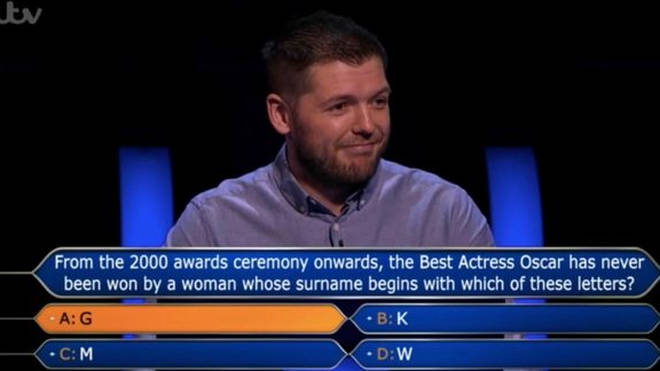 Shocked viewers took to Twitter to hit out at the show for asking such a tricky question, with one writing: "What a stupid first question."
Another added: "Now that's tough for £64k."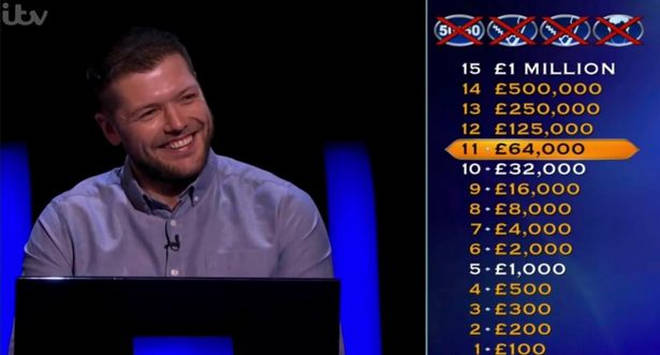 A third wrote: "Yes, I agree. Some awful obscure questions always flop up."
Lucky Glen managed to guess the correct answer, which was 'G', prompting another viewer to add: "Worst question I have ever heard on a TV quiz show. So glad he guessed the correct answer."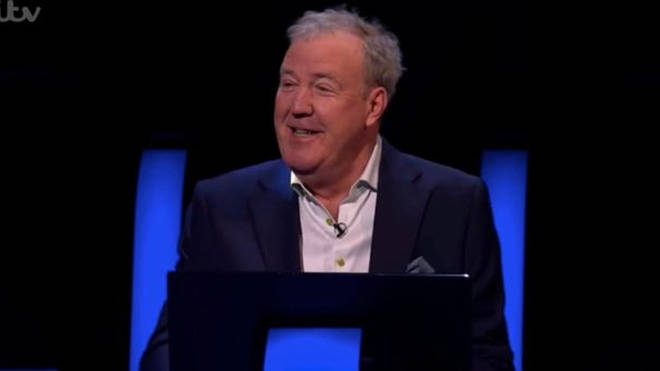 Glen eventually went home with a whopping £125,000 at the end of his game.