A new non-surgical treatment promises to melt away your double chin in just 12 minutes
27 November 2018, 10:36 | Updated: 27 November 2018, 13:16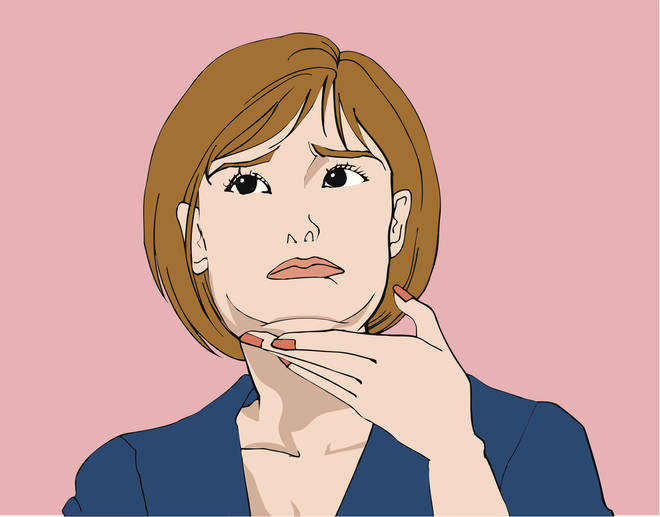 Dieters will know some pockets of fat are impossible to shift - and the soft area under your jaw is a common problem area.
Laser lipo is now being used to give people a 'supermodel' jaw line - and cheekbones to match.
Strawberry Lift is a non-invasive treatment suitable for people of all ages, with both Love Island champion Cara de la Hoyde, 28, and 80s icon Samantha Fox, 52, reporting incredible results.
The innovative 2-in-1 treatment works to both define the jawline and contour the cheekbones, and is a non-invasive and pain-free alternative to implants and fillers.
It uses no needles, instead using fat zapping and ultrasound technology to sculpt the face and neck area.
With a course of four treatments starting at £1000, the treatment isn't cheap - but offers people a genuine and pain-free solution to problematic jowls and persistent double chins that no amount of gym trips and clean-eating can fix.
Each treatment lasts a matter of minutes, with results immediately visible.
One of Strawberry Lift's laser experts explained to Heart.co.uk: "The non-invasive laser treatment penetrates the skin to selectively target the fat cells underneath - leaving blood vessels, nerves and other tissue undisturbed.
"The fat cells absorb the energy from the lasers and this causes the cells to spill out their contents of water, Glycerol and free fatty acids.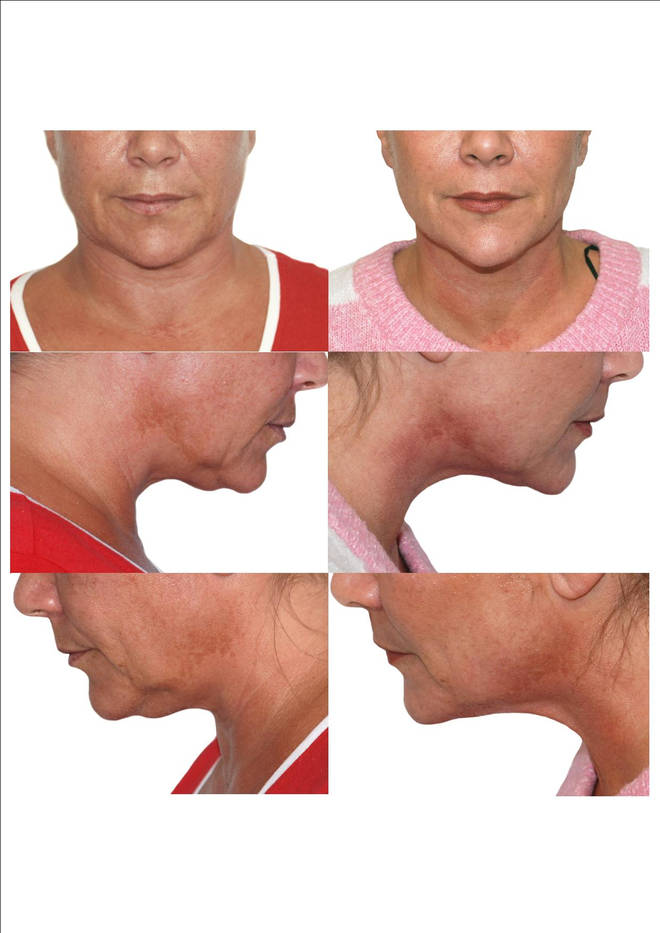 "The second stage of the treatment is the brand new Silent Ultrasound, which can be used on the cheeks, neck, jowls and chin with zero pain.
"The highly-focused acoustic energy creates a wound healing response resulting in the formation of new collagen, to lift and tighten the skin in just one single session.
"The penetration is between 2-5mm and the controlled thermal effect results in the destruction of targeted fat, as well as contraction of collagen in the treatment area.
"Benefits are faster treatment times and a more targeted focus to lift and tighten the skin instantly. Results are instant but continuously improve over time and with additional treatments."
With so many people planning a New Year's overhaul, this might be a treatment to your Christmas list.
Click here for more information about Strawberry Lift and to find a practitioner close to you