'It's a game changer!' But would you pay £60 for a beauty fridge?
6 April 2019, 15:57 | Updated: 6 April 2019, 21:42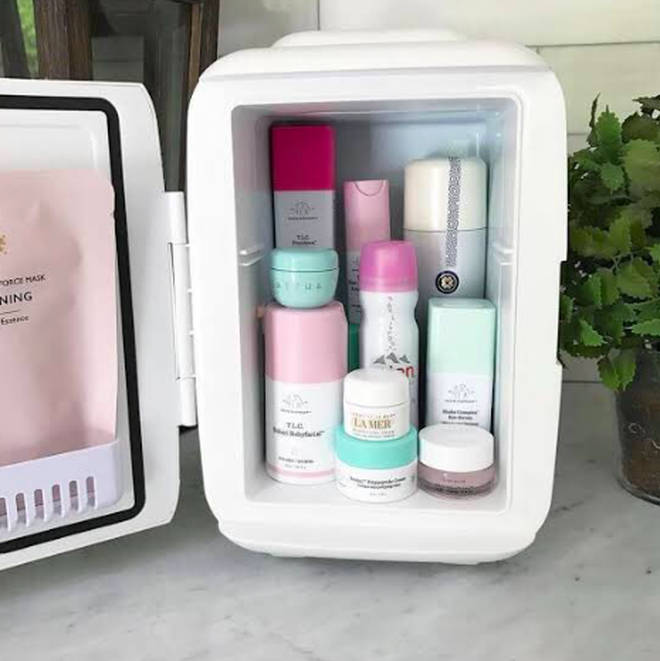 Is this taking things too far or pure genius?
One of the latest trends among skincare obsessives is a beauty fridge.
In addition to the seemingly never-ending spiral of serums and oils and lotions and creams, there is now a compact new way of storing them all.
Sure, it feels lovely putting nice cold cream on your face but is this just another fad to take our money?
The fridges are 7"x 9" (about a quarter of the size of a hotel mini bar), come in a variety of designs and will set you back about £60.
Many folk put their creams in a mini bar while on holiday to soothe their skin after soaking up the sun.
But it's now believed the shelf life and potency of retinol, vitamin C and benzoyl peroxide could be increased if kept in cool conditions. Plus it's said to decrease puffiness.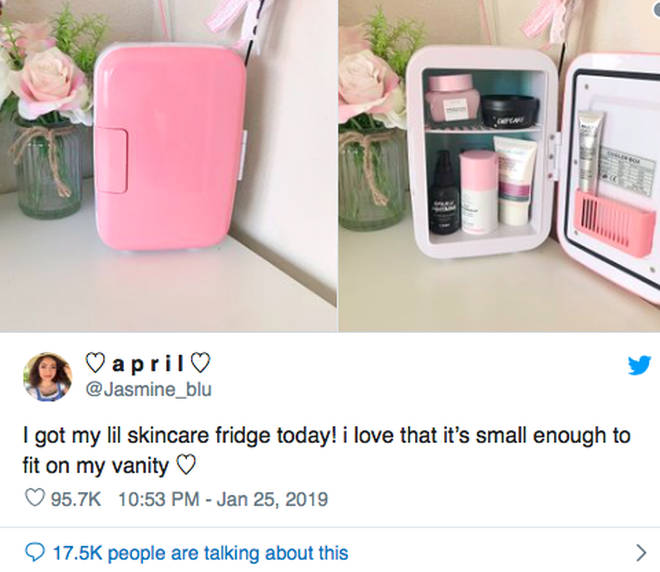 While the fridge is getting a lot of praise on social media, some are labelling it an over-priced waste of time.
What's your verdict?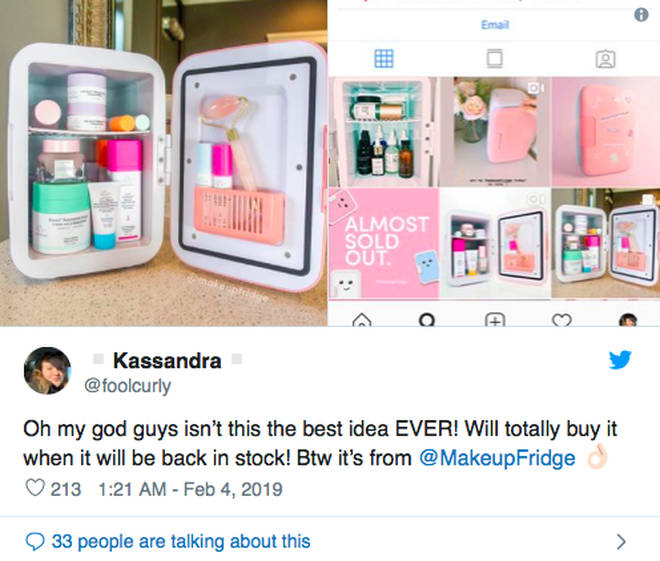 I realize how much of a problem I have with face products when my first thought is... Might not be big enough

— KK (@MeUncomfortably) April 6, 2019
I'm sooooo in love with my skincare fridge 😍😩 like very obsessed 💞

— Monique. ❁ (@lilcolombia13) April 3, 2019
is it too over the top//am I too obsessed with skincare if i want to get a mini fridge for my bathroom to put my serums and sprays and creams in?

— lil king trash mouth (@Jadeekay) April 4, 2019
"skincare fridge" - it's a mini fridge that they've tripled the price of and given a new name.

— ST (@imapombear) April 6, 2019
I barely buy food to go in my one actual fridge... and there's people out here with mini skin care fridges?! Madness and luxuriating to the max

— BATSAM (@My_blonde_life) April 5, 2019
There's a skincare fridge?😂

— Jovine ✨ (@JovineYong) April 5, 2019