Cadbury and Müller recall desserts over fears of listeria
2 May 2023, 14:40 | Updated: 2 May 2023, 14:42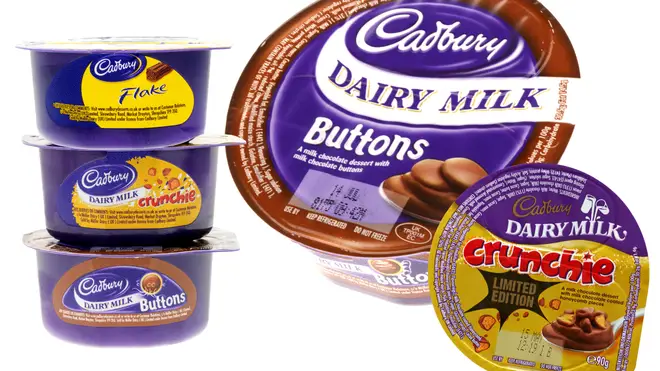 Müller are recalling six of their Cadbury desserts over listeria concerns, however, they have called this a 'precautionary measure'.
Cadbury and Müller are recalling six of their chocolate desserts over fears of a listeria presence.
The Food Standards Agency have issued the alert over concerns the bacteria could be present in the yogurt dessert.
Müller have said that this was an isolated incident and that an investigation is being carried out. They added that the recall is a "precautionary measure".
The chocolate desserts, including Cadbury Daim Chocolate Dessert and Cadbury Flake Chocolate Dessert, can be returned for a full refund.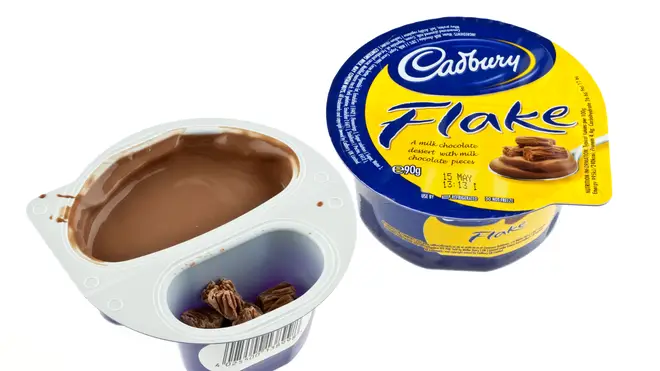 The chocolate desserts being recalled are:
Cadbury Daim Chocolate Dessert
Cadbury Crunchie Chocolate Dessert
Cadbury Flake Chocolate Dessert
Cadbury Dairy Milk Buttons Chocolate Dessert
Cadbury Dairy Milk Chunks Chocolate Dessert
Cadbury Heroes Chocolate Dessert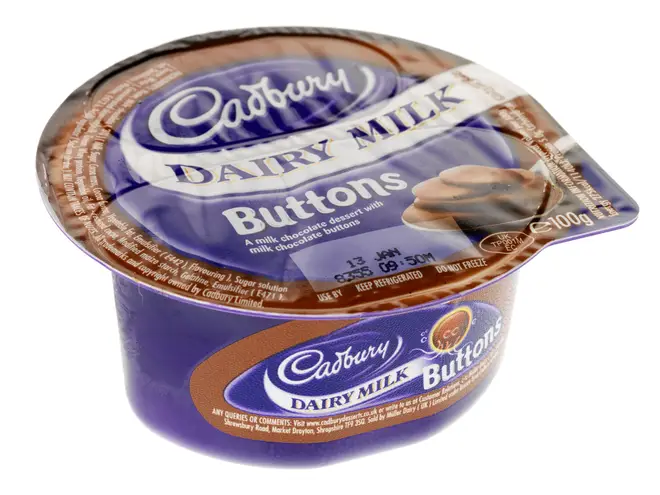 However, only products with specific use-by dates are being recalled. These are 17th May for the Flake and Crunchie desserts and 18th May for the remaining four desserts.
The company said in a statement: "Müller produces these products under licence from Mondelez International and has stressed that this does not impact any other products it produces in the UK or other markets."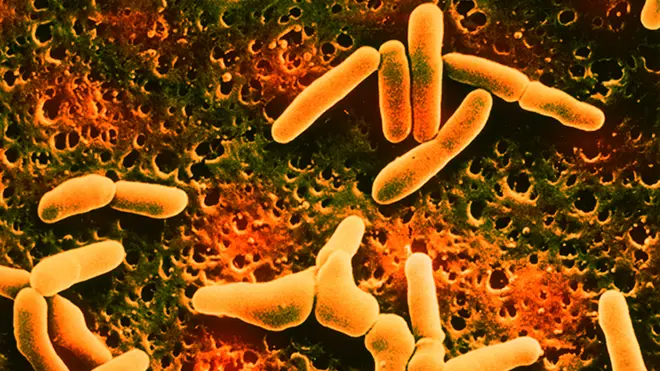 What is listeria?
Listeria is a type of bacteria that can cause Listeriosis in humans. It is, however, is a rare infection and usually goes away on its own, according to the NHS. For some people, it can cause serious health issues.
Listeriosis is usually caught from eating food containing listeria bacteria. These are usually chilled, ready-to-eat foods.
Symptoms of Listeriosis include a high temperature, aches and pains, chills, feeling or being sick and diarrhoea.
While Listeriosis is usually not serious, some people who are at higher risk of serious problems include – but are not limited to – pregnant people, newborn babies, people over 65-years-old and people with diabetes.