Christmas decoration ideas 2023: How to get your home ready for the festive season
16 November 2023, 09:00 | Updated: 23 November 2023, 09:51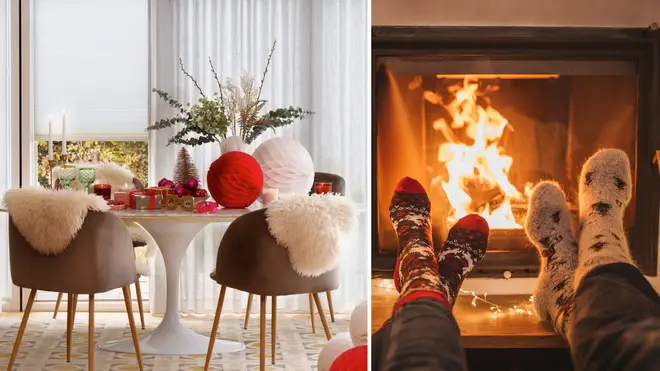 We've teamed up with Hillarys, who've been transforming customer homes for over 50 years, to bring you our top tips on getting your home ready for Christmas.

Promoted by Hillarys
Christmas is around the corner, and while we haven't reached December just yet, festive preparations are already in full swing across the UK.
While some people will be looking for the perfect gift for a loved one, others have already got their Christmas trees ordered and on the way.
One of the most important parts of Christmas prep, however, is setting the festive mood in your home - especially if you've got loved ones visiting.
From the right choice of window dressings to using lighting and scent to set the scene, you can transform your home into a Christmas haven with ease.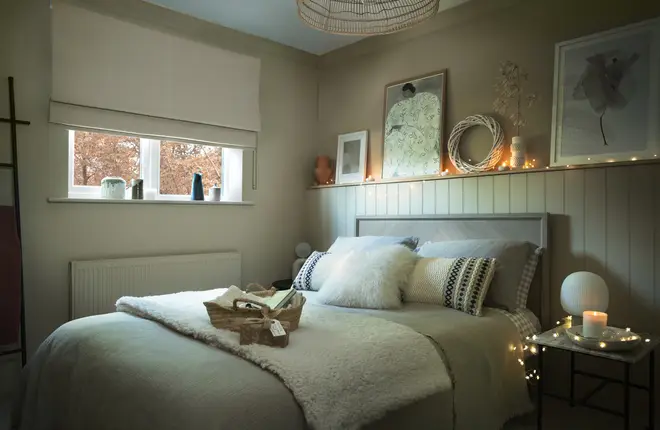 Set a mood using lighting
When it comes to setting the perfect Christmas mood in your home, lighting is very important.
Through the correct use and placement of lamps, fairy lights and candles, you can make your home feel welcoming, not just to you, but also to guests visiting.
We suggest highlighting unique areas in your home with a string of fairy lights - think fireplaces, bannisters and bookcases.
When the evenings draw in, replace overhead lighting with warm lamps and use collections of candles to decorate table tops.
The importance of dressing your windows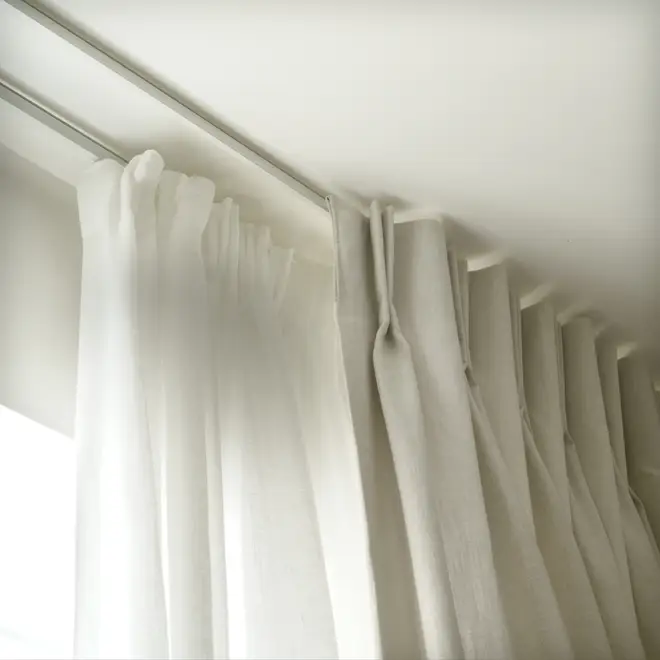 Windows play a huge part in making a house feel like a home all year round, and there's no better time to make the most of this than Christmas.
Interior influencer Isa Chadborn is getting ready for the festive period all around her home as she's got friends and family dropping by throughout December. Isa turned to Hillarys to help create the perfect home for Christmas with the right curtains and blinds.
"I always say that I like my home to feel like a big hug! A really warm, soft place to come back to," she said: "Getting the right curtains and blinds is actually a really big part of that, which is why I got the help of my Hillarys expert."
She added: "They gave me so much advice – from the perfect colours to recycled fabrics – and then they do everything. They measure, they fit, every detail is taken care of.
"My daughter is grown up now and has fled the nest, but she'll be home for Christmas, along with all the usual festive visitors, and I can't wait to show them what we've been working on. It's so exciting!"
Focus on soft furnishings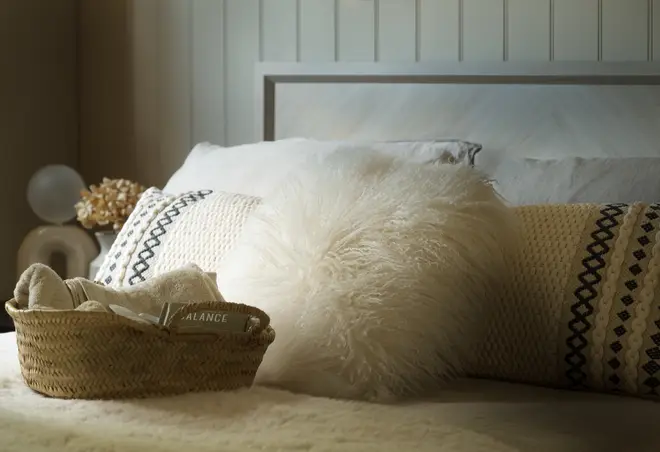 When we think of making a home festive and cosy, we immediately think of throws, cushions and other soft furnishings.
Start with a soft throw that complements your sofa colour and material before adding a collection of complimenting scatter cushions.
Remember, all of Hillarys' curtain and Roman blind fabrics can be made in to cushion covers. Choose from a range of sizes, and co-ordinate or contrast fabrics to suit your look.
We'd also recommend bringing the same approach to your bedrooms - especially if you've having family and friends to stay this Christmas - with festive bedding, soft throws and pillows.
Don't forget the importance of scent
One of the most important senses to appeal to during the festive period is smell.
Whether you turn to diffusers or candles to bring a scent into the home, make sure it is inviting and brings with it a strong feel of Christmas (we'd suggest pine, cinnamon and gingerbread).
You can always use a more natural way of spreading a scent around the house - by baking mince pies just before your guests arrive!
Get your home ready for Christmas with help from Hillarys. They measure, make and fit your window dressings so they're just right, taking all the stress away. Click here to check out their ranges. Plus, we've teamed up with them to give you the chance to win £1,000 to spend at Hillarys! Enter here.